/ Source: Associated Press
SANTA ANA, Calif. — A Southern California taxi driver originally from India was detained Monday by U.S. immigration authorities during a check-in for an 18-year-old deportation order.
Gurmukh Singh, a 47-year-old husband and father of two teenage girls, was detained at U.S. Immigration and Customs Enforcement's offices in Santa Ana.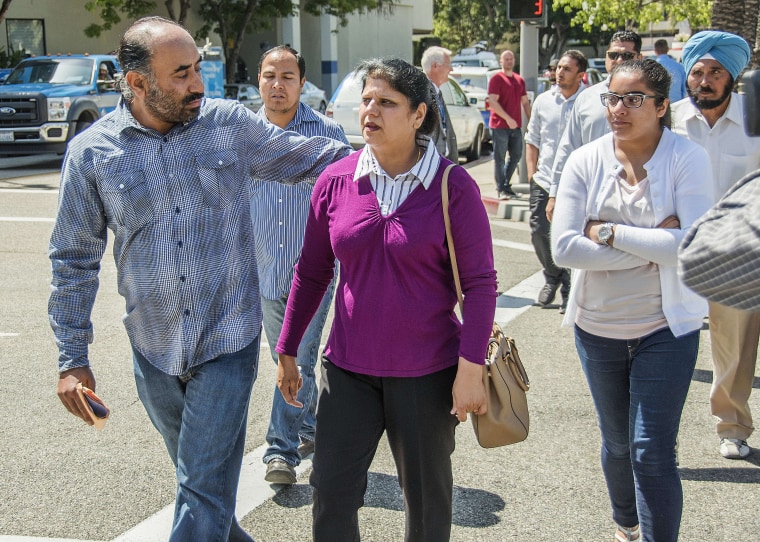 It wasn't the first time Singh was detained by immigration authorities. In 2013, he was arrested upon attending an interview for an application for a green card that was filed by his U.S. citizen wife. He said he spent five months in custody.
Since then, Singh had sought to get the 1999 order reviewed, but the courts last month rejected his efforts. Democratic Rep. Alan Lowethal sponsored a rare private immigration bill last week in an attempt to help Singh fix his immigration status, and Singh's lawyers said they filed a request to put his deportation on hold.
"They told me that under President Trump's executive actions, Mr. Singh's case is now a priority," his lawyer Monica Eav Glicken said.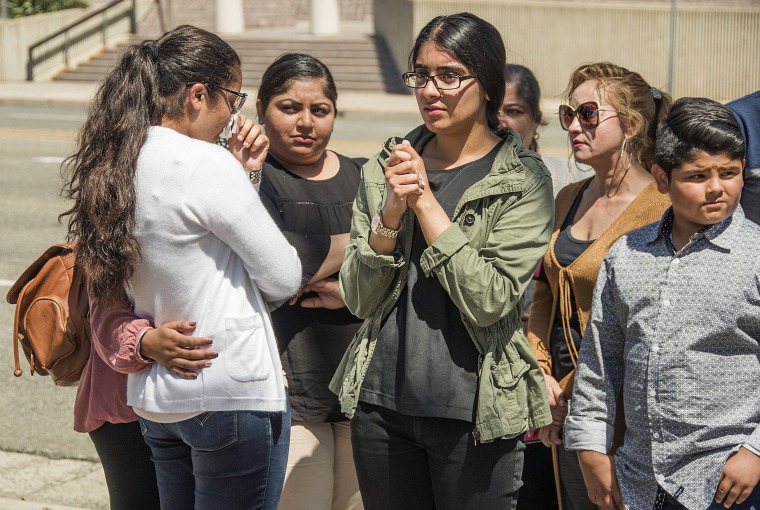 The latest twist in Singh's lengthy case comes as President Donald Trump's administration has stepped up efforts to tighten immigration enforcement by building a wall on the U.S.-Mexico border and boosting deportations.
Immigration authorities said in a statement that Singh's case has received "exhaustive review" by the U.S. courts, which have repeatedly upheld the 1999 order. In addition, authorities said those who threaten public safety are a focus of the administration, but anyone who breaks U.S. immigration laws and has a deportation order could potentially be removed from the country.
"We're a nation of immigrants, but we're also a nation of laws," ICE spokeswoman Virginia Kice said.
Lowenthal said he believes the case shows how the administration's priorities have changed under Trump. "Now what we keep hearing from ICE is everything has changed, all cases are a priority," he said.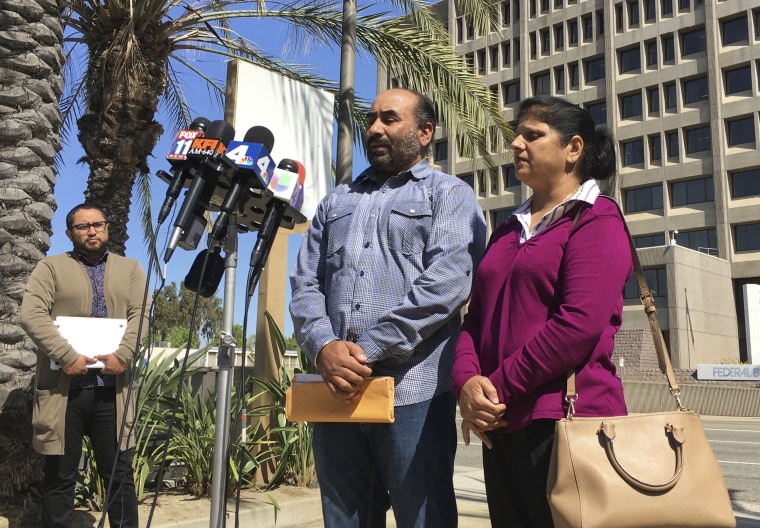 Singh came to the United States in 1998 after sneaking across the U.S.-Mexico border. He applied for asylum, claiming he was fleeing persecution as a Sikh, but was not approved.
From there, his case was shipped to the immigration courts, where Singh attended a hearing, Glicken said. There, he was issued a deportation order, she said.
Glicken said Singh told his lawyers he didn't know he had the order when he attended his immigration interview in 2013.
Singh, who lives in the Orange County city of Garden Grove, said he wants the U.S. to let him stay in the country while filing paperwork toward getting his green card, and that he would travel to India to complete the process so he could return and remain here with his family.
RELATED: Lawmakers, After Meeting With ICE, Say All Undocumented Immigrants at Risk of Deportation
On Monday, he told reporters before his check-in that he was afraid of what would happen to his wife, who suffers diabetes, and his U.S.-born daughters, one who is soon headed to college, if he were taken into custody.
"If I am deported, what happens to my family?" he said. "I love my family too much."
Follow NBC Asian America on Facebook, Twitter, Instagram and Tumblr.