A North Carolina woman was arrested Monday and accused of faking her own murder, police said.
Margaret Frances Elizabeth Sweeney, 37, who also goes by Maggie, allegedly "made anonymous third-party false reports" to a friend and the Department of Social Services last Friday claiming she had been murdered, Franklin police said on Facebook.
According to the arrest warrant, Sweeney used an app to conceal her identity and send text messages to the friend and a DSS agent claiming she had been beaten to death with a tire iron.
Officers found Sweeney on Saturday in a nearby town and arrested her two days later, said the Facebook post, which condemned her alleged actions for distracting police from other duties.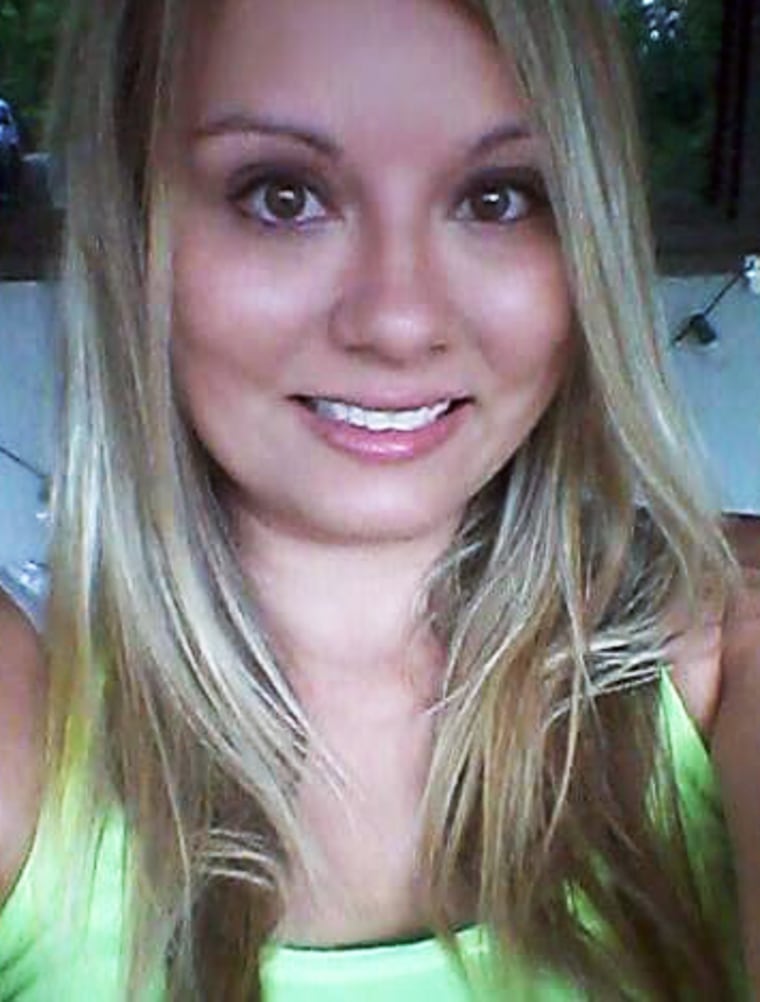 "Sweeney's actions caused our department, as well as other departments, many hours of work which could have been spent on other matters," the police department said.
The arrest warrant says police spent 75 hours searching for Sweeney and investigating the case.
Sweeney was arrested on charges of causing a false report to a police station, falsely reporting death or serious injury by telephonic communication and obstructing law enforcement officers, police said.
Sweeney was released on a written promise to appear in court on Sept. 7, said Franklin Police Chief Devin Holland, who said she did not have a lawyer when she was arrested.
Holland added that Sweeney was found at a local park and said that "she does not have a consistent place of residence."
She could not immediately be reached for comment Wednesday morning.
It was not immediately clear how much jail time she could face if she is convicted, whether she has any previous convictions or whether she has a lawyer representing her.
Franklin is a town about 180 miles west of Charlotte.
The incident comes a month after Carlee Russell, 25, an Alabama nursing student, was charged with two misdemeanors — false reporting to law enforcement authorities and falsely reporting an incident — after she admitted lying about being kidnapped.
The Hoover police chief has said that the charges carried a bond of $1,000 each and that Russell could face up to a year in jail and a $6,000 fine if she is convicted.