FLINT, Mich. — A teenager accused of throwing a rock from a Michigan highway overpass that killed a man in a van below pleaded guilty Friday to second-degree murder.
Kyle Anger's plea Friday in Genesee County came with a request that the 18-year-old be sentenced under manslaughter guidelines, which carry up to 15 years in prison. Second-degree murder carries up to life in prison.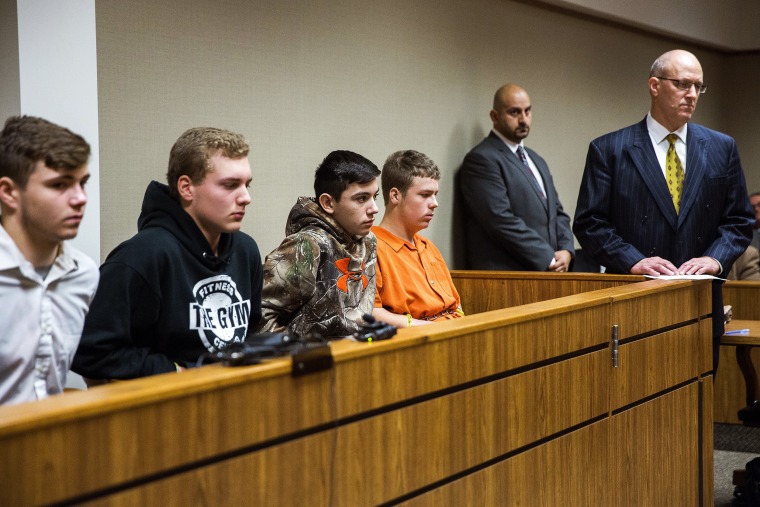 Anger can withdraw his plea if he gets the longer sentence.
Kenneth White, 32, was killed last October when the rock struck the van on Interstate 75 in Vienna Township, 80 miles north of Detroit. Other cars also were damaged by rocks.
Three other teens — Mark Sekelsky, Mikadyn Payne and Trevor Gray — pleaded guilty Friday to manslaughter in White's death and are seeking probation. They also can withdraw their pleas. A fifth teen, Alexzander Miller, is expected to enter a manslaughter plea later.