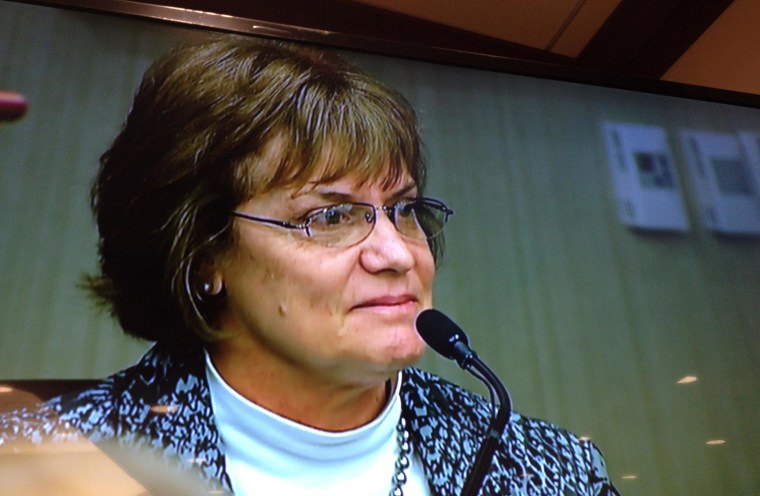 SUMTER, S.C. -- A niece of one of two young girls murdered in South Carolina nearly 70 years ago testified Wednesday that the conviction of a 14-year-old boy executed for the crime should stand, saying, "I think that it needs to be left as is."
Frankie Dyches, whose aunt, Betty June Binnicker, 11, was one of two girls killed on March 23, 1944, in the small mill town of Alcolu, S.C., took the stand to oppose granting a retrial for George Stinney Jr., the young African American put to death for the crime.
She said her family has long considered the case closed.
"We always knew that our aunt was murdered and we always knew that it was George Stinney Jr.," Dyches said of the youngest person executed in the United States in the past century "… My grandparents to begin with never recovered. That was their baby daughter."
Stinney's family is asking Circuit Court Judge Carmen Mullen to order a retrial for Stinney in hopes of clearing his name. Two of Stinney's sisters and a brother testified Tuesday that the teenager spent the day of the girls' disappearance with the family and could not have committed the crime.
Earlier Wednesday, Dr. Amanda Salas, a child psychiatrist trained as a forensic psychiatrist, testified for the defense, saying that Stinney's alleged confession -- in which he reportedly told police that he had killed the girls with a railroad spike -- could not be trusted.
"It is my professional opinion, to a reasonable degree of medical certainty, that the confession given by George Stinney Jr. on or about March 24, 1944, is best characterized as a coerced, compliant, false confession," she said. "It is not reliable."
After a trial that lasted less than three hours, an all-white jury deliberated just 10 minutes before convicting Stinney. His court-appointed attorney did not appeal the conviction, and George was executed in the electric chair less than three months later.