As activists built a human wall around the Republican National Convention, a Los Angeles based street artist built a mini, barbed-wire wall around Donald Trump's star on the Hollywood Walk of Fame.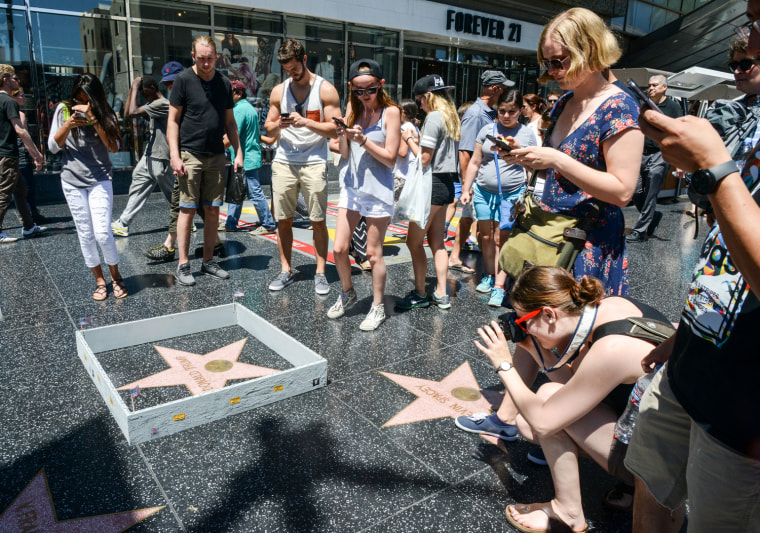 Plastic Jesus built a 6-inch tall wall, complete with tiny barbed wire and American flags at the corners. Plastic Jesus is known for the "No Trump Anytime" signs outside Trump Tower in Chicago and other locations.
Read more on NBC 4 Los Angeles.