NEW YORK, NY- As crowds of tourists throng the lobby of the Majestic Theater, the cast and crew of Phantom of The Opera are getting ready for a Thursday matinee. On stage, technicians hoist set pieces into place, while a singer vocalizes in a nearby hallway. In the theater, a group of ushers stuff notices into Playbills. And Giselle Alvarez, the only Latina in the current cast of the longest-running show in Broadway history, is preparing for her performance.
In her shared dressing room, Alvarez does her own makeup, dons a wig outfitted with a tiny microphone, puts on her costume, and then dashes down five flights of stairs to the stage where she sings, acts, and dances en pointe. At intermission she climbs the five flights back to her dressing room to change her costume and re-do her makeup, then goes back downstairs for the second act. She will repeat this routine that evening, on Friday, and twice on Saturday, for a total of eight shows a week.
Alvarez is among the small but growing number of Latino performers appearing on Broadway. In a season notable for its diversity, Hispanic singers, dancers, and actors say that life on Broadway is both challenging and rewarding – and that they're eager to make their own mark on the "Great White Way."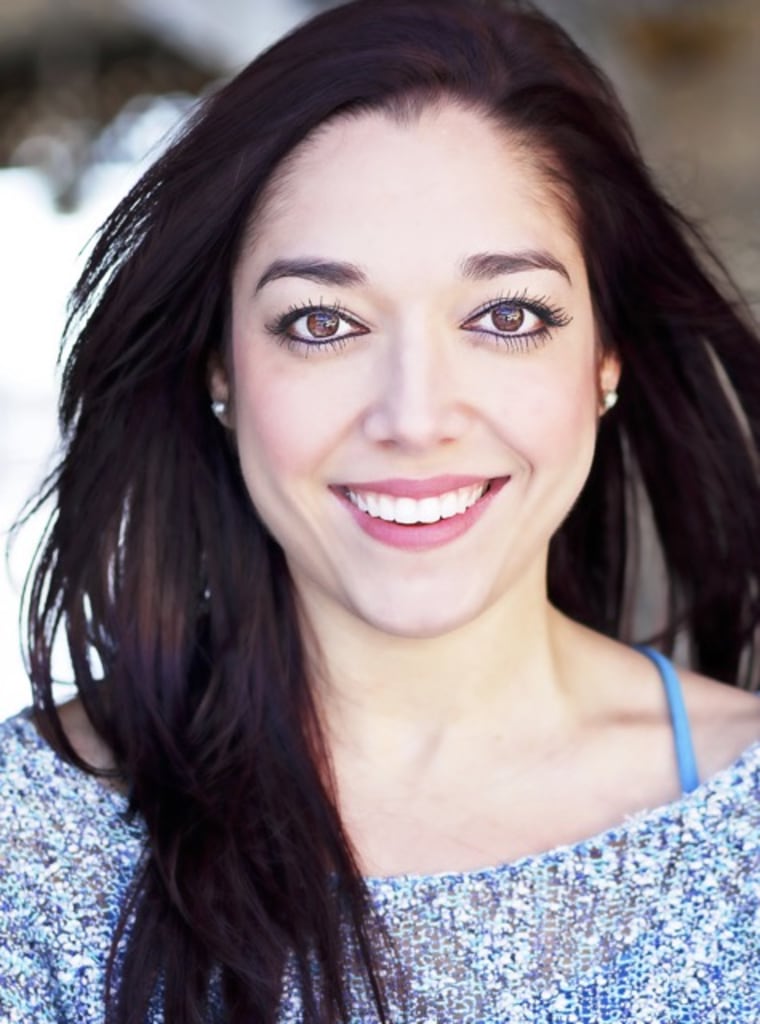 Alvarez studied classical ballet in her hometown of Miami before moving to New York City in 2012. "I had done a lot of concert dancing, but here I was waiting tables and going on auditions," she said. "I auditioned for Phantom and didn't really think anything of it, because they said they were not hiring. Then I had several callbacks. The last one was on stage here at the theater, I was so excited, I felt like I screamed out my song."
"When I got the call offering me this job, I was working at a dance studio selling merchandise to help pay for classes," she recalled. "So it was my dream come true."
After learning the show in four days, Alvarez made her Broadway debut last February. "Because I come from a dance background, this is first time I have gotten paid to sing and act and dance at the same time on stage; one of my challenges was learning to dance and to have enough air to sing. "To be able to do it every night, learning to master not just one art form – but this whole new world of acting and singing – is for me still a challenge but also exciting," she explained. "I enjoy the challenges. We are breathing life into scenes that some people may have seen many times before, or for a little girl who is seeing it for the first time."
Veteran actress Olga Merediz has appeared on Broadway in Les Miserables, Man of La Mancha, Reckless, and Mamma Mia! But her favorite production was In The Heights, with its all-Latino cast. "It was a really amazing experience for me because I was nominated (for a Tony Award), and the show made its mark on Broadway history," she said. "After West Side Story, it was the first Latino musical to win so many awards – it changed Broadway, and working with Lin-Manuel Miranda was such a joyful experience."
Merediz points out that Broadway shows can take a toll on performers. "You might be battling exhaustion, physical and vocal, and the dancing and repetitive movements mean you spend money on a chiropractor, massage and physical therapists. It can be grueling, and you have to really take care of yourself, like an athlete." Still, she said that all the work was worth it, for those moments when she was onstage and feeling "totally connected" to her character and the audience.
Merediz, who will be appearing in the new Jennifer Lopez series on NBC "Shades of Blue," believes that it is easier today for Latinos to succeed on Broadway. "There are more opportunities, and diversity is definitely "in" right now."
Latinos have long been represented on Broadway. However, performers like Chita Rivera, Rita Moreno, and the late Raul Julia achieved success despite an overall dearth of available roles. For example, the original Broadway production of Evita was picketed by the Hispanic Organization of Latin Actors for not hiring Latinos for a show set in Argentina.
Latinos who appear on Broadway are part of an elite group of working actors. Actors Equity, the union representing stage performers, reports that in the 2013-2014 season, Hispanics accounted for only 2.9 percent of active membership.
RELATED: Lin-Manuel Miranda's 'Genius' Reinvention of Alexander Hamilton
This season, shows featuring Latinos – such as Hamilton, created by Lin-Manuel Miranda and On Your Feet!, by Gloria and Emilio Estefan, are among Broadway's top-grossing productions.
However, these shows are presented to a Broadway audience that remains overwhelmingly white. According to the Broadway League, the national trade association for the Broadway industry, almost 80 percent of tickets sold during the 2013-2014 season were purchased by non-Latino whites. Hispanics accounted for 5.9 percent of audiences for Broadway shows – although that represents a 31 percent increase from ten years ago.
RELATED: 'On Your Feet!': Broadways' Proud Latinos Ana Villafañe, Josh Segarra
Charlotte St. Martin, president of The League, says that her organization is reaching out to potential Latino audiences. "We created an initiative called Viva Broadway five years ago, and we now connect with Spanish-language media regularly," she said. "We just did a two-hour concert featuring the Miami Sound Machine, with all the proceeds going to Viva Broadway, to help bring more Latino families to see Broadway as a unit." She suggested that the perception that Broadway is too expensive for families is more of a problem than the reality, noting that the expense of seeing a Broadway show is comparable to that of major-league sporting events.
"I think more diversity on stage is a real trend," said St. Martin. "It is really very exciting. If you go to the theater now, you see more people of color onstage than you did even ten years ago."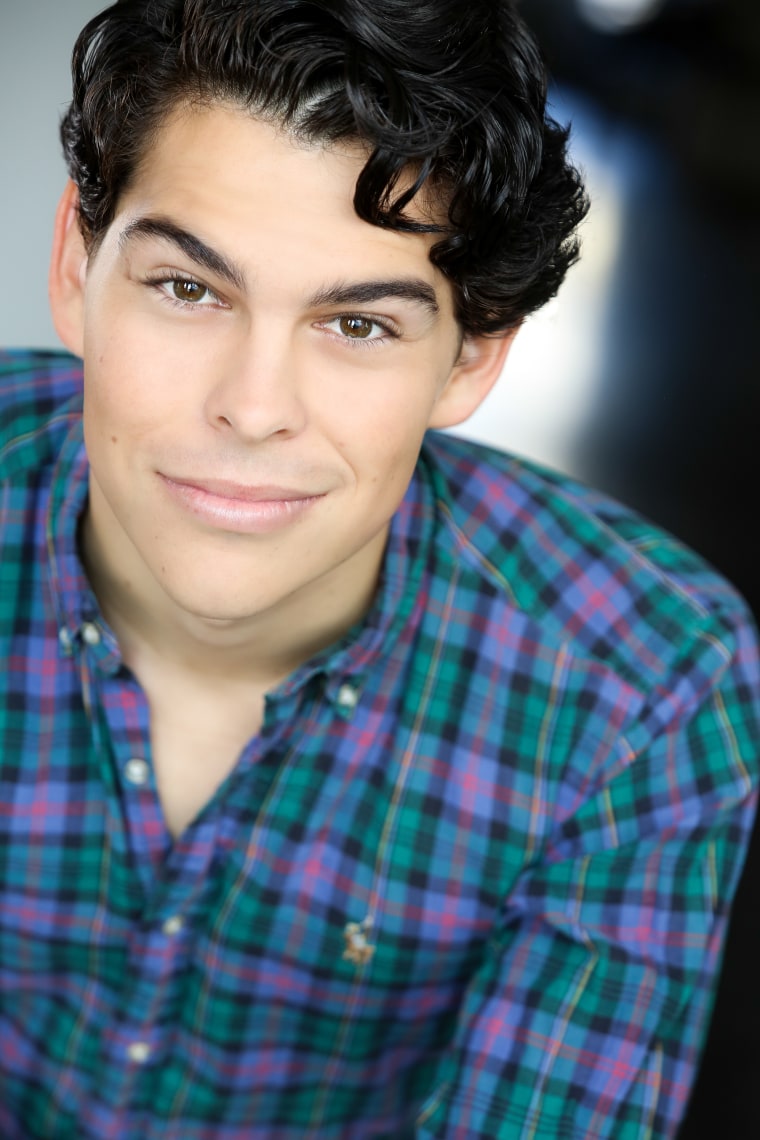 Rodney Ingram said that he has seen the casting process work both for him and against him. Ingram, who grew up in a small town near Puerto Vallarta, Mexico, said, "I can audition for all kinds of roles, almost any ethnicity. But I have also been told that I am "too Caucasian" for a Latino role!"
Ingram recalls times when he almost gave up on his performing dreams. "I auditioned to all the big performing arts schools, like NYU and Juilliard, and got rejected by all of them. It made me wonder whether my skill set matched my passion." Only a few years later, Ingram joined the Broadway cast of Aladdin and now understudies the title role. "Broadway was such a far-fetched goal for me, and now that it has come to pass, it still seems kind of crazy."
Like Ingram, Anthony Ramos is also making his Broadway debut, playing two roles in the smash hit Hamilton. "Honestly, I never imagined my first big being something…this big! My first role on Broadway, in this show? I have just been doing my best to take it all in. I've met celebrities; we've performed for the president," he said. "I like to connect with the fans and the people who love this show, because they are just as important as the work. Without them, we have no show."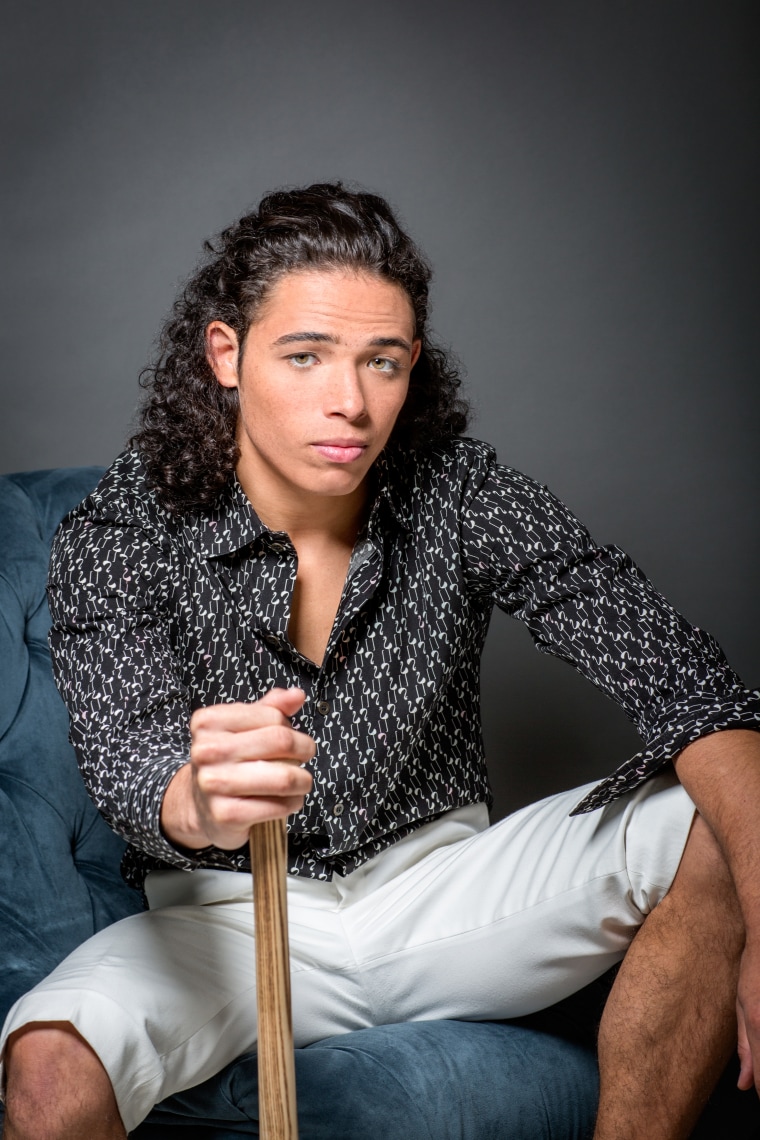 Ramos grew up in Bushwick, Brooklyn. "I never imagined myself here, doing anything like this," he said. "Back then, mostly I was into baseball and wrestling, but I had this one teacher who pushed me to do shows. Then she helped me get into acting school at AMDA." After graduation, Ramos worked everywhere from a bakery to a cruise ship to a pre-school, all the while hoping for his big break.
Ramos acknowledges that his job requires sacrifices. "The show is physically taxing, and there are things you have to give up to keep yourself healthy," he said. "You have to cut back on things with friends. I can't go and hang out like I used to; I have to go to the theater early and warm up. Sometimes your family is having parties or get-togethers and you miss them. That comes with the gig."
"Being Latino has had its trials for me in this business," Ramos said. "On one hand, there are not that many Latinos doing musical theater. On the other hand, you get tired of auditioning for Pedro-the-drug-dealer roles. But it has also had many perks and blessings, being Puerto Rican. I wouldn't change it, not one bit, absolutely not."
"I feel blessed and honored and humbled to be working here," Ramos added. "When a seventy-year-old lady tells me Hamilton is the best show she has ever seen, and then a six-year-old tells me the same thing… To be able to be part of something that touches so many people is amazing."