The way Amanda Renteria got out the official word that she would be Hillary Clinton's political director was subtle, but telling of what was to come.
Renteria (ren-tuh-REE-uh) buried the news in her Twitter bio, reflecting the message and strategy of Hillary Clinton has taken in her campaign: connecting with Americans in small gatherings and stroll-down-the-street meetings and emphasizing her role as grandmother, even though she is a former first lady, U.S. senator and Secretary of State.
"Daughter of the Central Valley, mom, former high school teacher, ex-Chief of Staff, Bailadora, BBaller, and current National Political Director #Hillary2016," her Twitter bio reads.
Following Clinton's lead Renteria's Twitter bio wedges her historic achievement as the first Latina to serve as a Senate chief of staff between being a high school teacher and a "bailadora" (dancer). When she was young, Renteria danced ballet folklorico.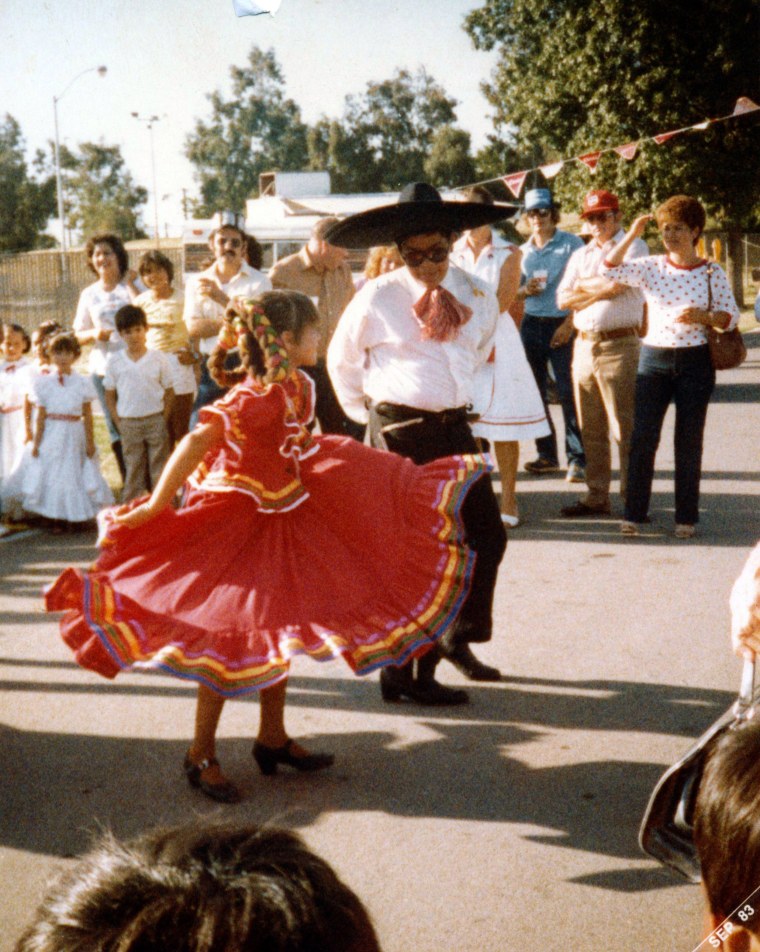 "Whether it's providing health coverage for millions of children, registering voters to make sure everyone has a voice or supporting comprehensive immigration reform, Hillary Clinton has always stood on the side of Latino families and I'm honored to have the chance to elect her as our 45th president," Renteria said in a statement provided by the campaign.
Renteria was not immediately available for an interview, but spoke to Al Sharpton Wednesday in her first television interview since Clinton announced.
"This is really about meeting people where they are," she said.
"When you look at her first video, it was about other people. It's always about other people," Renteria said about the Clinton's campaign launch video.
Latinas played a role in trying to get Clinton elected in 2008. Patti Solis Doyle had served as her campaign manager, the first Latina to lead a presidential campaign, until Clinton suffered a bad showing in Iowa.
Like other women, Latinas have higher voting turnout rates than their male counterparts.
Renteria, 40, is a little younger than Solis Doyle, now 49, was when she took on Clinton's 2008 campaign. Renteria's father is an immigrant from Mexico who worked in the farm fields of the Central Valley of California.
She's a graduate of Stanford, where she walked onto the softball and basketball team. After a teaching stint, she went to Harvard Business School. She challenged Rep. David Valadao, R-Calif. for his U.S. House seat in the midterms and lost.
Related: Amanda Renteria Hopes Local Ties Vault her To U.S. House
In the Senate, Renteria worked for Sen. Dianne Feinstein and Sen. Debbie Stabenow, who hired her as her chief of staff. During some of her time with Stabenow, Congress was mired in a nasty budget battle and showdowns over increasing the debt ceiling, which Republicans refused to do, leading to a government shutdown.
Jose Dante Parra, who worked for then Senate Majority Leader Harry Reid, D-Nev. as Hispanic media spokesman, said Renteria was known as someone who "really kept the trains running," was very involved in policy and was respected around the Capitol.
She was also in charge of steering and outreach to many of the stakeholder groups, liberal and conservative, regarding issues before the Senate, an important role "because you are keeping the pulse on many of the organizations who help channel policymaking" of non profits and other non-government institutions, said Parra who emphasized that he did not work closely with Renteria.
While she works to put Clinton in the White House, Renteria's exposure through media and the campaign trail will put a national face to a soon to be launched Latino Victory Project initiative known as "Firsts."
Latino Victory Project, founded by actress Eva Longoria and Democratic Party finance chairman Henry Muñoz, works to increase Latino political influence by identifying potential political candidates and building financial backing for them.
"Firsts" refers to the members of Latino families who are the first to go to college or the first to graduate, the first to get elected to a city council, the first to run for or be mayor, the first to become a citizen, the first to go to Congress and all the others who are breaking barriers for the nation's largest ethnic minority.
They are key to building the Latino vote and to one day having the first Latino president, according to Latino Victory Project officials.
"These are the great influencers in the family," said Cristobal Alex, Latino Victory Project president.
"Why don't Latinos vote in higher numbers ? There are two main reasons. We are not communicating the right way to our community or political leaders aren't communicating properly," Alex said.
"Second, we have to look at who the influencers are – Eva (Longoria) calls these the CEOs of the Latino community. They are people like Amanda, the influencers. T he firsts are going to get brothers and sisters and the "abuelita" (grandmothers) out to vote. It's not going to be strangers," he said.