MIAMI — Over one month after Hurricane Irma tore through Cuba, leaving parts of the island devastated, a Florida based non-profit organization is gathering a group of volunteers to travel to the hardest hit areas on the island and help with cleanup and rebuilding.
"Once, we saw images of the devastation and heard from our friends and family, we felt compelled to act and were in a unique position to do so," said Giancarlo Sopo, one of the founders of CubaOne Foundation.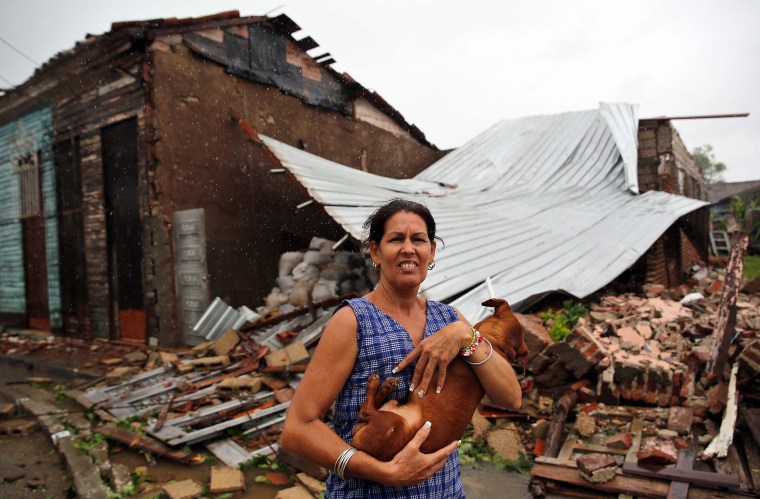 The organization, which is dedicated to connecting young Cuban Americans with their family and peers on the island, already has a group of 40 volunteers signed up, mostly young Cuban Americans who have never before traveled to the island. They have also raised over $50,000 for relief efforts. The group departs on October 25th for the 5-day trip and will focus on some of the areas most affected by the hurricane in Ciego de Avila, Santa Clara, and Camaguey.
RELATED: U.S. Tourist Fears He Was Hit in Cuba, Years Before Diplomats
"These are the areas that young Cubans on the island told us need the most support, but we're certainly willing to help anyone and go anywhere that we can be of aid," Sopo wrote in an email.
The Category 5 storm, which was the worst to hit the island since 1932, was particularly devastating for Central Cuba when it churned through the island on September 8th.
Cuban state media has reported that one month after Irma, the northern coast of the central province, Sancti Spiritus, still appears ravaged from the storm. Thousands of homes were damaged forcing many residents to continue living in evacuation centers.
"But even in the face of Irma, people are retaining the famous Cuban spirit, hopeful for the next phase of rebuilding and thankful that people in the US are thinking about them and want to help," according to Daniel Jimenez, CEO and co-founder of CubaOne..
For the trip, CubaOne collaborated with Give2Cuba, which helps people and institutions invest in projects on the island. They identified ongoing relief efforts and will be working with NGOs like Caritas.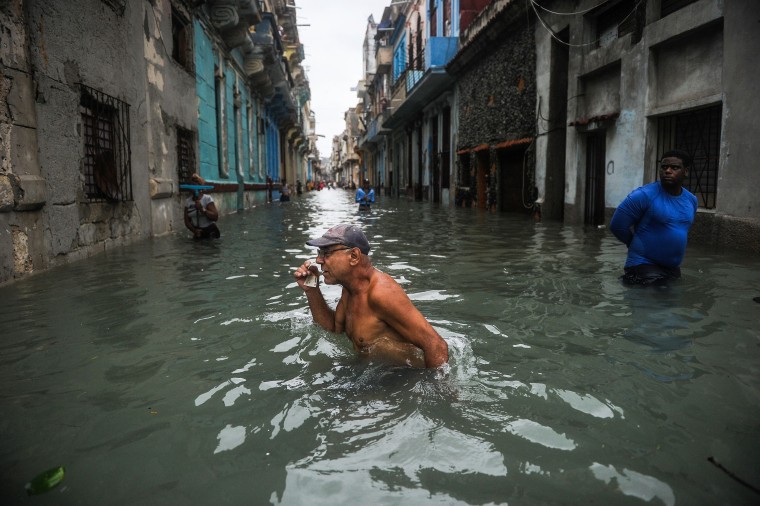 Each volunteer must check a bag with supplies to distribute during the trip that includes medicines like Tylenol as well as bandages, toilet paper, toiletries, shoes and toothbrushes. Everyone must fund their trip plus donations to relief efforts by fundraising $1,5000 through Crowdrise.
RELATED: Freely Wandering in Cuba Gets Harder to Do Under Trump
The U.S. did not send aid to Cuba, as it did with other Caribbean islands devastated by hurricane Irma. The U.S. government requires the host country to request help. Both countries have declined each other's aid in the past. Other countries such as Panama, China, Venezuela, and Russia have sent humanitarian aid to Cuba. After the storm, the Cuban government also posted a Cuban bank account number on social media where donations could be sent.
Sopo stated, "our message to the Cuban people is that they have not been forgotten. We hear them, we see them, and we're ready to stand with them during this time of need."