DALLAS, Texas — Since becoming Dallas schools' youngest trustee, Miguel Solis has helped expand preschool to children across the city, supported the passage of a law to end suspensions of young schoolchildren and opened the way for more Latinos on the Dallas Independent School District board.
It's the sort of policy making that Solis and businessman and philanthropist Jorge Baldor had in mind when they created the Latino Center for Leadership Development in 2013 as an incubator for policymakers whose work would improve the lives of Latinos.
Now, the center is ready to start nurturing another group of young people. This week, the center will attempt to go national at the annual conference of the National Association of Latino Elected and Appointed Officials Educational Fund. The NALEO conference is being held here from Thursday through Saturday.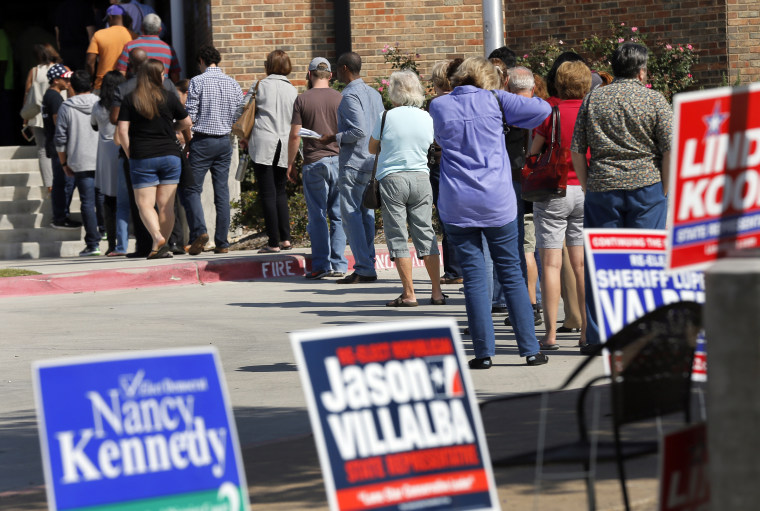 "We ultimately view our role as a national role — we want to fill the national pipeline gap for young professionals who want to pursue leadership, but haven't, or don't know how," Solis said.
By also sponsoring the NALEO conference, the center's leaders hope to take their message from a local to a national platform, he said.
In the first year of the leadership development center, four participants ran for state and local office and won. Other members of that original class have been appointed to other public services jobs.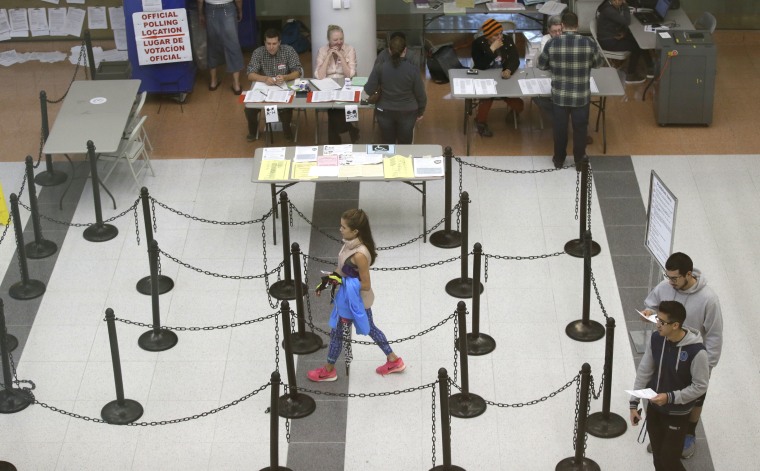 In the second class, one of the 15 fellows ran for an area city council post, but lost the campaign. Even so, the leadership center alum has since been appointed to a county transportation commission. Others in the class also are pursuing city and county commission posts.
"We didn't expect to have that immediate success, because we thought it would take time. This proves to us and is saying there really is a supply of Latino talent for public policy making positions and there's a demand from Latinos to want to serve their community now and a demand to get them the training they need," Solis said.
Solis and Baldor, who has self-funded the center, argue that producing a strong crop of people who can write policies to deal with the challenges and obstacles Latinos face is mission critical, for Latinos and for the rest of the country.
"If we think about the future of America and American success, if we don't tap into the power of the Latino population, then American success will continue to remain [where it is]," Solis said. "Really, the next generation is driven by Latinos. We are extremely young and we are becoming more and more of the population."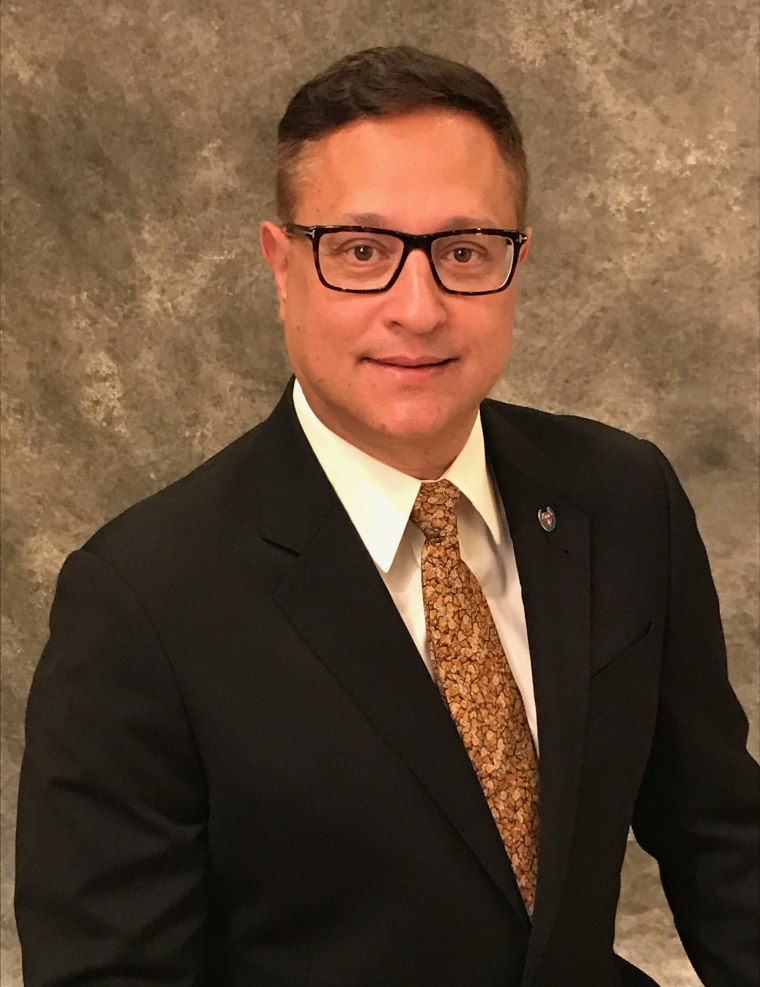 Their ambition to fill a pipeline of future Latino policy leaders is not being done in a vacuum. A recent special election in California for the U.S. House seat previously held by California Attorney General Xavier Becerra drew several Latino candidates, some who had never held elected office. Their presence suggested a drive among young Latinos to move into public office. A Latino, Jimmy Gomez, won the seat.
Many Latinos see the need for more Hispanics in elected positions and in policy making at a time of intense public debate over the future of healthcare, education, job creation and immigration, especially at the local and state level.
"We (Latino groups) do a lot of marches and those public events, but at the end of the day none of those make a difference, unless the laws are changed in the legislative chambers or city council meetings or in the courts," Solis said.
Solis said he and Baldor were deliberate about naming the center, wanting the name to reflect that it is not limited to Latino participants, but is aimed at producing leaders who "recognize and respect the growth" of the Latino population and can provide the solutions to help the estimated 55 million Hispanics be a positive force for the nation. Thus far, all participants have been Latino, with the exception of three African Americans.
"It's not to say it takes a Latino to govern a Latino," Solis said, but "there is something to say about shared experiences."
Jaime Resendez, 35, an Army veteran who was deployed to Iraq and now sits on the Dallas school board, is an alum of the center's leadership academy. As a young man, Resendez had never read a lot and certainly didn't think he'd run for office.
As a son of undocumented parents who gained legal status under the 1986 immigration law signed by President Ronald Reagan, Resendez saw his life options as very limited. Because his family was poor and because he wasn't studious, the only thing he thought he could do was try to excel in sports and become famous. But he knew that was a remote possibility.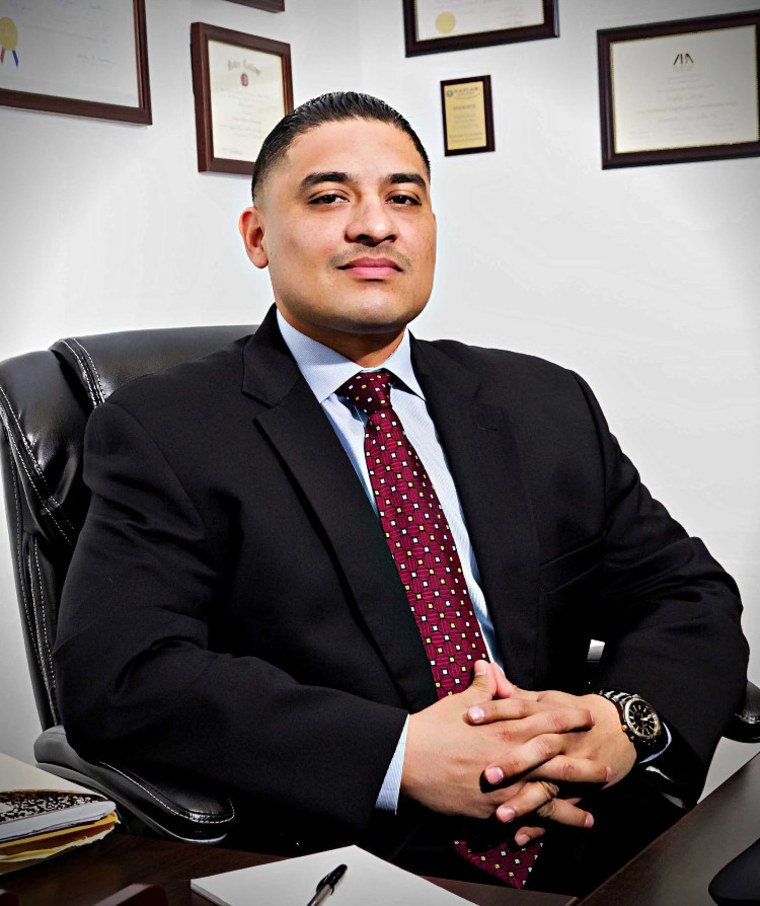 "I remember not being able to have things, not having nice clothes, not being able to go to McDonald's when you wanted. I was thinking, how am I going to get out of this situation?" he said.
He joined the Reserves when he turned 17, thinking that going to war was just a remote possibility. Soon after he joined, the 9/11 terrorist attacks happened and his unit was activated and deployed to Iraq, changing his life.
"I was in Baghdad for a year and it gave me a different perspective," he said. After his tour, "I came back to Dallas and enrolled in community college and I remember thinking: I'm in an air conditioned classroom, reading books and, I'm thinking, I can do this."
Resendez went on to get his bachelor's degree and then graduate from the University of Texas at Austin law school. When he returned to Dallas he saw that his southeast Dallas community had never had Latino representation. He was hired to work in the law firm of a state senator and learned about the Latino Center for Leadership Development through contacts he'd made.
"It played a crucial role in me running and winning and in just being able to develop a personal narrative to talk to the voters," said Resendez, who was in the first class of he leadership center's fellows. "It was cool to be in the academy and run my campaign and while three other (fellows) were running their campaign. It was a strong support system in every way shape or form.
Resendez's story encapsulates what Baldor – who has personally financed the center and much of its work – said he hopes the leadership center will do for young people.
"I tell young people, 'Look in the mirror and say why not me?'" he said. "That's why (the center) is so important because sometimes we feel like we are not ready, worthy or educated enough or have enough money, but once you adapt and adopt that 'why not me?' philosophy, everything's possible."
Baldor, who is Cuban American, has been more comfortable behind the scenes when it comes to politics. He hatched the idea for the center in a conversation over breakfast arranged when Solis first announced he was running for the school board. Baldor contributed to his campaign, helping to seat the youngest and only Latino on the school board. Solis was re-elected in 2014 and is now the board's president.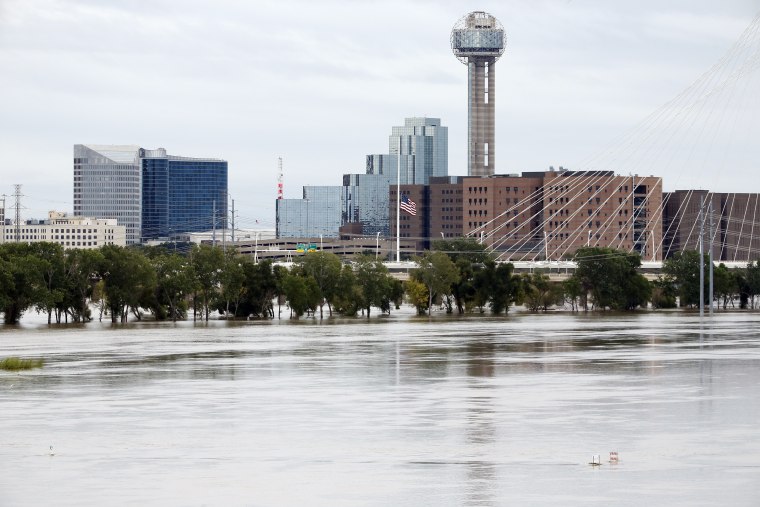 Unlike San Antonio, Dallas wasn't seeing Hispanics enter local or state office and rise to become mayor or to move into national office, Solis said.
"In the grand scheme of things, there have been tacit pipelines that have existed for some time. If you go to San Antonio, it's probably the most developed when it comes to Latino talent rising – people there said we are going to grow our own Latino talent in our city. In other cities there hasn't been an explicit process. It's who you know," Solis said.
The leadership development center acts as a bridge between the Congressional Hispanic Caucus Institute, which offers internships to undergraduates and public policy fellowships to graduates in Washington, D.C., and NALEO, which helps train and develop office holders and appointees who are Latino and who serve the Latino community.
In addition to the leadership academy, the center has created a policy institute at Southern Methodist University that funds research grants to find solutions to challenges in the Latino community. It also has taken on various projects from erecting a monument to young immigrants known as Dreamers to fighting a state effort to rescind in-state tuition from undocumented youth and the state's recently passed immigration policing law, SB4.
To further raise its profile, the center is one of the NALEO conference's sponsors and has arranged for conference attendees a visit to Dallas Museum of Art to view a major exhibit of Mexican Modern Art that features the works, including mural-size paintings, by Diego Rivera, Frida Kahlo and José Clemente Orozco and others.
The center helped arrange the exhibit, which has only shown at the Grand Palais in France. Dallas is the exhibit's only U.S. stop. In addition to raising the center's profile, Baldor said there's another purpose for the exhibit being on the conference agenda:
"At a time when Latinos and the Mexican community in particular have been beat up in the national and state political conversation, we wanted to highlight the beauty that is Mexico and Mexican art."