Though the Dominican American population in the United States has grown considerably over the years, few efforts have been done to register them to vote. But a nonprofit organization is working to change that.
The group Dominicanos USA announced Thursday that it registered more than 100,000 mostly Dominican American voters in New York and Rhode Island in its first year of voter registration efforts.
"I'm speechless," said Natalia Rosa, Dominicanos USA's Rhode Island state director. "It's a great milestone for our community and also for our organization."
Dominican Americans are the fastest-growing Latino group in the nation. There are currently 1.5 million Dominican Americans living in the United States, up from 765,000 in the year 2000. Nearly half of them live in New York.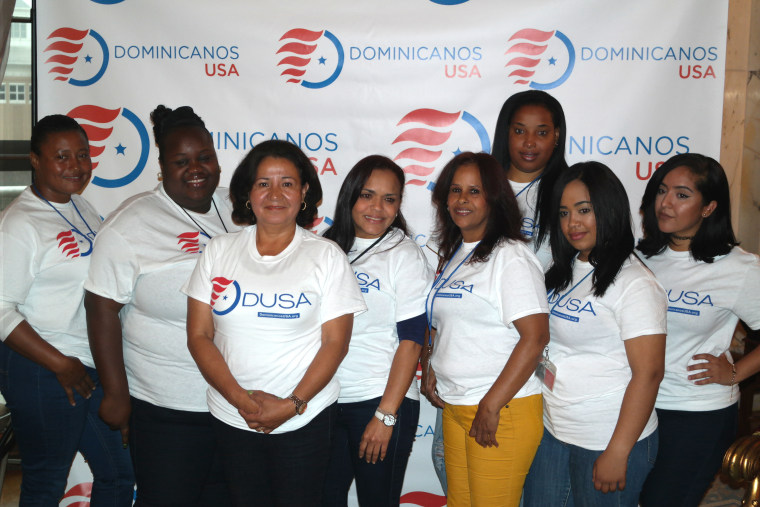 Though Rhode Island's Dominican American population is smaller than in New York, it is the fastest-growing and largest ethnic group in the state, according to Dominicanos USA.
Rosa said her group in Rhode Island tried to reach Dominican Americans where they "live, work and play." That means they went door-to-door registering people to vote in neighborhoods with large numbers of Dominican Americans. They also set up voter registration drives at community events, churches, parades and citizenship ceremonies.
In New York, similar efforts took place. Eddie Cuesta, Dominicanos USA's New York state director, said his group got a lot of help from young people—many of them between the ages of 14 and 16—who registered more than 1,200 Dominican Americans over the summer.
"These young people, they can't vote [because they're not 18 yet] but they were coming back and saying, 'I registered my mother or I registered my sister,'" he said.
Cuesta added that a survey conducted by Latino Decisions, in partnership with Dominicanos USA, also helped guide their efforts. The survey asked 800 Dominican Americans in Rhode Island and New York to identify the most important issues they care about, as well as what would encourage them to become civically engaged.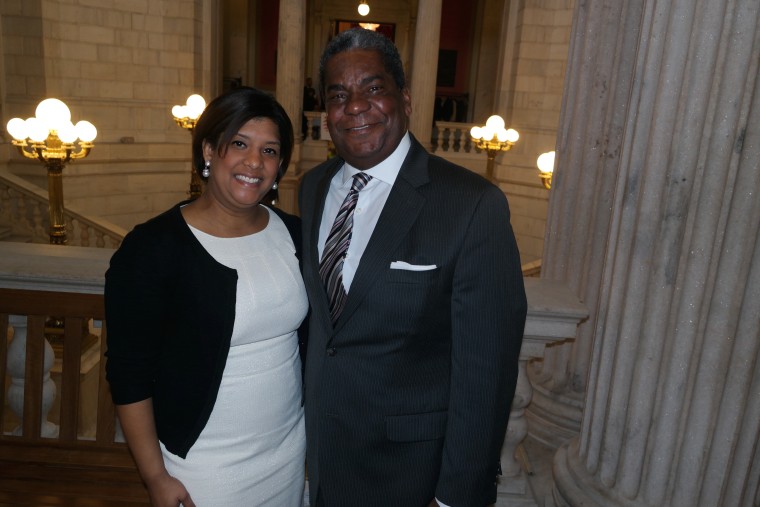 Twenty-nine percent named jobs and the economy as the number one issue they care about. Education reform and improving schools came in second with 23 percent, and housing affordability third with 20 percent.
Most of them also said they would be more likely to register and vote if they had a chance to elect Dominican Americans to office. In addition, many said they feel there's a need for more Dominican-focused community organizations to inspire civic participation.
Cuesta said he's proud of the work Dominicanos USA has been able to accomplish so far and noted there's still more that needs to be done. "We need to mobilize them to actually turn out to vote," he said.
The voter registration effort by Dominicanos USA comes at a time when more Dominican Americans are running for office and taking prominent political roles.
In Rhode Island, Angel Taveras became the first Dominican mayor of Providence and was praised for his work in helping low-income parents prepare their children for early education. He served as mayor for four years before making an unsuccessful run for governor in 2014.
Adriano Espaillat, who's now a New York state senator, also made history when he became the first Dominican American in the country to be elected to a state legislature in 1996. He tried to become the first Dominican American elected to Congress in 2014 but lost the Democratic primary race to incumbent Rep. Charles B. Rangel.
Another prominent Dominican Americans in politics is Secretary of Labor Thomas E. Perez, whose parents immigrated to the U.S. from the Dominican Republic. He's the first Dominican American to serve in a cabinet-level post.