A young Maryland soccer player who hoped his talents might lead him to a college degree is locked up with his brother in an immigration detention center and both may be deported.
Lizandro Claros, 19, played soccer for Bethesda (Maryland) Soccer Club and was planning on attending college in the fall on a partial soccer scholarship in North Carolina. His brother Diego, 22, planned to accompany him and work to continue to help his brother pay his college costs.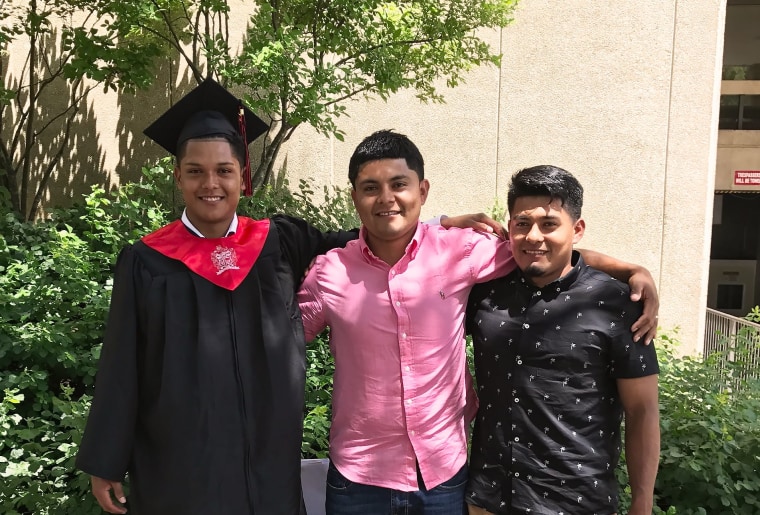 Their plans quickly changed on Friday, July 28 when Lizandro made a courtesy call to Immigration and Customs Enforcement to inform officials he was moving and to seek permission to make his required yearly check-ins with ICE in a North Carolina office.
Lizandro "had his regularly scheduled check-in either August 17, or 18, but because he wanted to make sure he had everything in order for the fall, he notified ICE of this scholarship opportunity and the fact that he wanted to move to North Carolina in September," said George Escobar, a senior director with CASA de Maryland, an immigrant advocacy group.
ICE told Lizandro it would consider his request and asked him to come in with his brother. The two young men, who had fled El Salvador when Lizandro was 11 and Diego 14, were detained.
Related: Arrests of Undocumented Immigrants Without Criminal Records Spikes 150 Percent
The Claros brothers had no criminal record. "They did everything the right way," Escobar told NBC News.
"Lizandro and Diego were detained despite the fact that they have never committed a crime, despite the fact that they came to the U.S. as children, despite the fact that they have been valuable contributors to their community and American society, and despite the fact that they would qualify for legal status under the new bipartisan DREAM Act," said CASA's Senior Legal Manager Nick Katz.
Their detention and possible deportation has drawn protest from the community.
On Monday, high school graduates and members of the Bethesda Academy School soccer club stood outside the Department of Homeland Security headquarters in Washington, D.C. protesting the pending deportation of their teammate.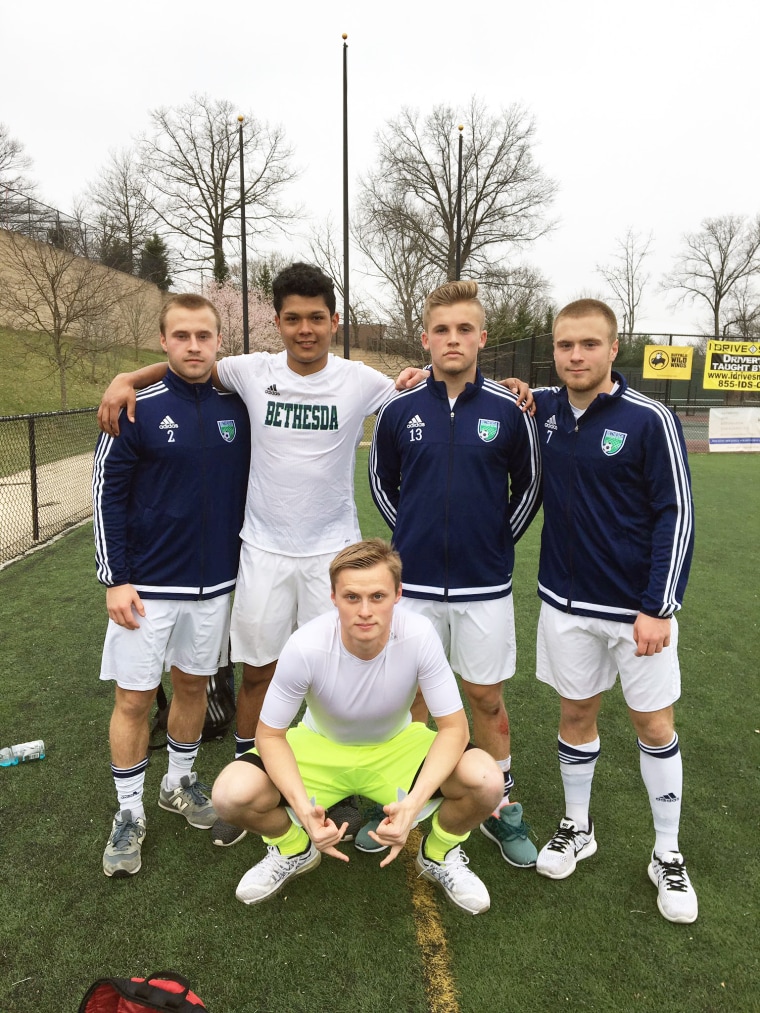 The Trump administration regularly touts its arrests and deportations of people with criminal backgrounds and has said it's fulfilling Trump's pledge to get rid of the "bad hombres."
But immigration officers also have been rounding up and deporting people with final deportation orders, regardless of circumstances of their age or that they have no criminal record beyond entering without legal permission.
The brothers were detained Friday, just after ICE's July 23-26 operation targeting unaccompanied immigrant youths and their families. Over four days, the agency arrested 120 unaccompanied minors and 73 people who were family members. The agency said it also arrested another 457 people "encountered" during the operation.
The agency said the people targeted in the operation had no pending appeals of orders or motions to re-open their cases. They have made similar statements with other arrests. But advocates counter that immigrants often have no legal representation in the immigration system and many don't know what their options are or are given poor legal advice.
In the case of the Claros brothers, the two had been considered a low priority for deportation under the Obama administration and in 2013 were given a stay of removal. They had hoped to get deportation relief under a program authorized by President Barack Obama in 2014, but that program was stopped in the courts by a still pending lawsuit filed by officials from 26 states, including North Carolina, which had a Republican governor at the time.
Escobar said the brothers never applied for asylum and CASA hopes to reopen their case to seek that and other relief.
"They are the victims of an administration that is intent on criminalizing youth and destroying their potential," said CASA's Executive Director Gustavo Torres. "Even Republicans are recognizing that targeting these young people is not good policy."
Diego and Lizandro worked with CASA for four years. Escobar said that "both brothers have been working with other youth their own age, lifting up their stories collectively, working to rally and push elected (officials) to vote on immigration reform for immigrant youth."
Diego and Lizandro would be eligible to remain in the U.S. under a bipartisan plan proposed by Sens. Lindsey Graham, R-S.C, and Dick Durbin, D-Ill., to grant legal status and a path to citizenship to undocumented immigrants who were brought here as children.
On Thursday members of the community and CASA will rally outside of the ICE headquarters in Washington, D.C, with Senator Cardin (D-Md), Senator Van Hollen (D-Md) and Senator Durbin (D-IL).
NBC News' Suzanne Gamboa contributed to this report.