Amanda Rentería, former Hillary Clinton national political director, said Thursday she feels "deeply" personally violated by reports that Russians used her identity to spread misinformation during the 2016 election.
Rentería, the highest ranking Latina in the campaign, was reacting to a Washington Post report that FBI Director James Comey relied on a document considered unreliable and possibly fake by the FBI during his probe of Hillary Clinton's use of a private e-mail server while she was Secretary of State. NBC News has not independently verified the Washington Post report.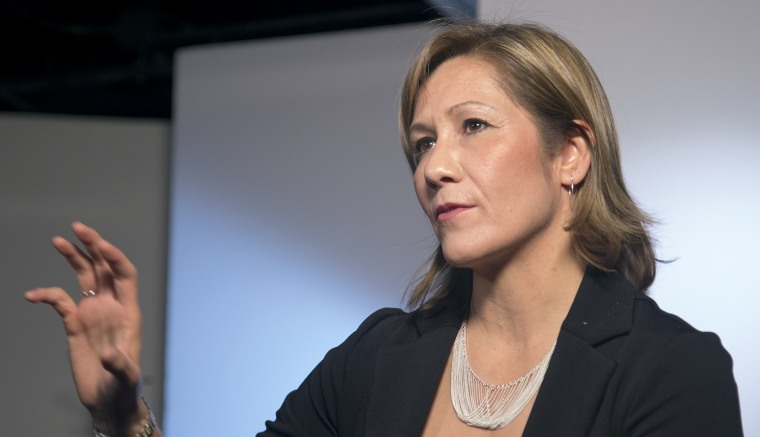 According to the Post, FBI officials became more certain late last summer that there was nothing to substantiate the Russian document, which described a supposed email suggesting Attorney General Loretta Lynch had told Rentería privately that she would not let the FBI investigation go too far into Clinton.
The FBI considered it bad intelligence, faked to confuse the bureau, the Post reported.
"For many this will feel like 'just another Russia story.' But for me this is a deeply personal violation. I'm a proud public servant, and I've been honored to serve at the local, state and federal level over the last two decades," Rentería wrote in a post on Medium. "I love this country, and I've tried to every day make it stronger. That's why it's absolutely infuriating to learn that the Russians would use my name in their efforts to harm our country"
"The FBI and Washington Post have both investigated this and concluded the storyline has no basis in reality. "It was simply made up by the Russians," she said in her post.
The Post story notes that Rentería and others named in the document were never interviewed by the FBI and Rentería told the Post she doesn't know Lynch, the former attorney general, and has never spoken to her. Rentería had never met the others named in the document.
"Although I'm happy to see independent sources acknowledging the truth, it was still chilling to read about this," she stated.
Rentería is now working in the California Attorney General's office.
She went on to say that the Russians weren't targeting her personally, but that "they are willing to use or harm any of us to achieve our goals."
She warned Americans not to become desensitized to the "endless stream of breaking news" and urged readers to ask senators and congressmen "whether they have been covering up what's been happening, or whether they're sincerely fighting to protect their fellow Americans."