Latinos are represented in about half the award categories in this year's Golden Globes, including nine nominations for Latino performers and filmmakers.
Their nominations showcase a younger generation of Hollywood, given that six of them are under the age of 40. They also echo a larger nationwide pattern showing Latinos as the second youngest racial or ethnic groups in the U.S., with a median age of 30.
Several of them landed their first Golden Globe nominations this year, most of them for main roles in film or TV.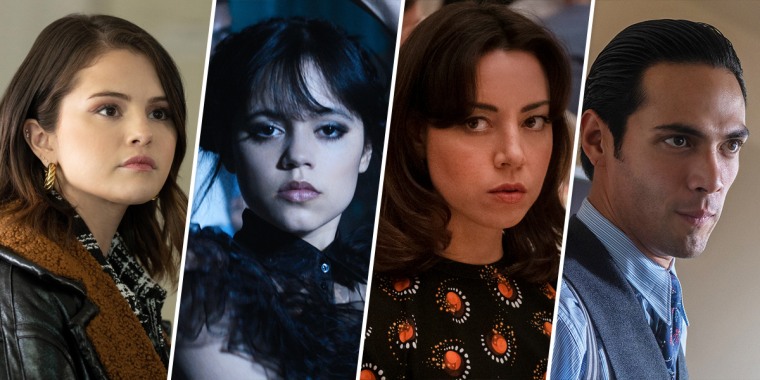 "The conversation this year is, we made it into the lead," said Jack Rico, a Latino film critic. If enough Latinos win in their respective categories, it could set the tone for the rest of the awards season.
"We could have one of the best years for Hispanic actors," said Rico.
Actor Jenna Ortega could become the youngest person to win a Golden Globe for best performance by an actress in a musical or comedy TV series.
Ortega, 20, earned her first Golden Globe nomination for her captivating performance as Wednesday Addams in the Netflix comedy horror series "Wednesday," which follows the iconic "Addams Family" character's journey at Nevermore Academy as she investigates a murder spree.
Of Mexican and Puerto Rican heritage, Ortega went viral on TikTok as many on the social media platform tried to recreate one of the show's most memorable scenes: a dance sequence showing Wednesday ghoulishly grooving to The Cramps' "Goo Goo Muck" at Nevermore Academy's annual Rave'N dance.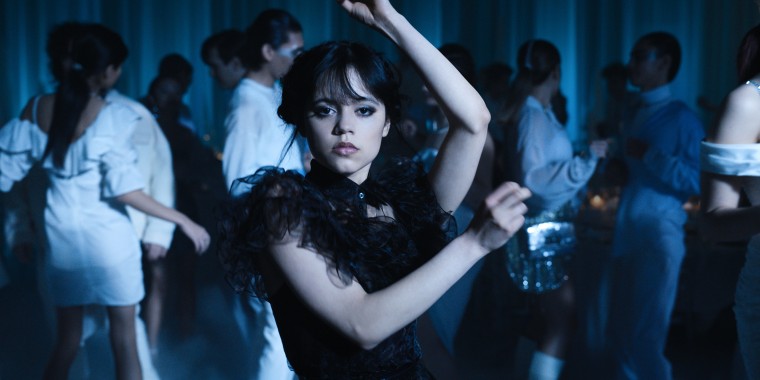 The show became the second most-watched series on Netflix after it premiered in November. It was also nominated for best TV musical or comedy TV series.
Ortega has said she choreographed the sequence despite not having any previous dance experience. She was inspired by such punk and rock performers as Nina Hagen and Siouxsie and the Banshees, as well as by watching archival footage of goth kids club dancing in the 1980s.
Another first-time nominee in the same category as Ortega is Selena Gomez.
Gomez, 30, was nominated for her performance as Mabel Mora in Hulu's true crime satire "Only Murders in the Building." The nomination serves as vindication over last year, when Gomez's co-stars Martin Short and Steve Martin received acting nominations and she did not. Short and Martin also received acting nominations this year.
Gomez, who has roots in Mexico, also serves as an executive producer for the show alongside her co-stars.
"Only Murders in the Building" centers on three true-crime obsessed New York City neighbors who suddenly find themselves caught up in a murder mystery. The show was also nominated for best musical or comedy TV series.
Also joining the club of first-time Latino Golden Globe nominees are Aubrey Plaza, Diego Calva and Diego Luna.
Plaza, 38, who is half Puerto-Rican, was nominated for best supporting actress in a limited series for her performance as Harper in HBO Max's "The White Lotus," which follows the exploits of various guests and employees at a luxurious Sicilian resort.
Her deadpan humor and sarcasm on "White Lotus" made her a fan favorite, alongside fellow cast mates Jennifer Coolidge and F. Murray Abraham, who were also nominated for their supporting roles. The show was also nominated for best limited series made for TV.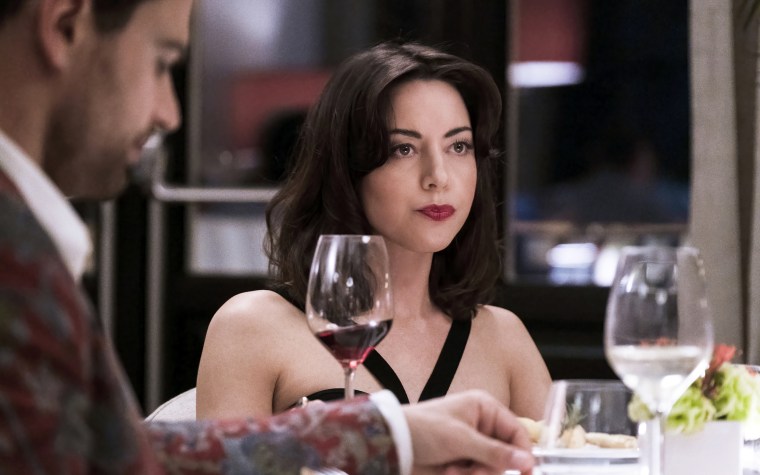 Diego Calva, 30, landed his first Golden Globe nomination for his performance as Manny Torres in "Babylon," a movie directed by Damien Chazelle about ordinary people who became Hollywood legends during the golden age of silent films in the 1920s.
Born in Mexico, the actor plays a fictional character who works his way up from assistant to silent movie producer.
"It was pretty cool to put a face to a successful Mexican in that time," Calva has told NBC News. "Latinos, we were always here, you know, working on this."  
Aside from "Babylon," fans may recognize Calva from Netflix's "Narcos: Mexico" in which he played the drug trafficker Arturo Beltrán Leyva.
"Babylon" was also nominated for best musical or comedy motion picture. Calva's cast mates, Brad Pitt and Margot Robbie, also received acting nominations for their performances in the movie, while Justin Hurwitz received one for best motion picture original score.
Luna, 43, was nominated for best performance by an actor in a TV drama series for his role as Cassian Andor in Disney+'s "Andor," which is part of the Star Wars cinematic universe.
The Mexican actor first played Cassian Andor in 2017's "Star Wars: Rogue One," making him the franchise's first Latino lead. Since then, Latino actors, such as Pedro Pascal and Rosario Dawson, have landed lead roles within the franchise, Pascal in "The Mandalorian" and Dawson in "Ahsoka."
Two other young Latinas, Anya Taylor-Joy and Ana de Armas, landed best performance nominations for their leading movie roles.
De Armas, 34, landed her second Golden Globe nomination for her performance as Marilyn Monroe in the somewhat controversial Netflix NC-17 psychodrama "Blonde," a fictionalized chronicle of the private life of the Hollywood and pop culture icon from the 1950s and 1960s.
The Cuban-born actor said she spent nearly a year working on perfecting Monroe's distinctive accent, telling The Sunday Times, "It took me nine months of dialect coaching and practicing and some ADR," or rerecording.
"It was a big torture, so exhausting," De Armas said.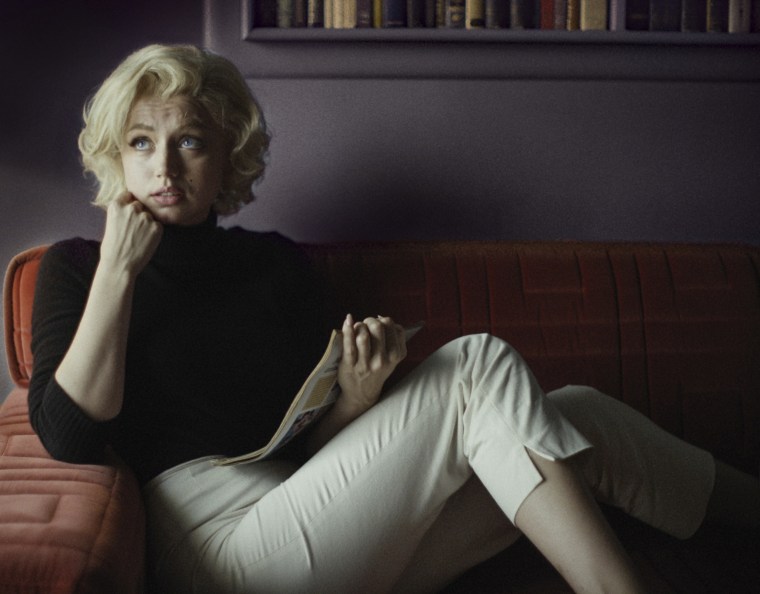 De Armas was nominated in 2020 for a Golden Globe for best performance by an actress in a musical or comedy for her breakout role as Marta Cabrera, a caregiver who finds herself embroiled in the murder investigation of her former employer in "Knives Out."
Taylor-Joy, 26, earned her third Golden Globe nomination for her performance as Margot Mills in "The Menu," a movie that follows a young couple on their travels to a remote island to eat at an exclusive restaurant where the chef has prepared a lavish menu and some shocking surprises.
The actor, of Argentine and British descent, won her first Golden Globe as best actress in a limited series for her performance as chess prodigy Beth Harmon in Netflix's "The Queen's Gambit" in 2021. In that same year she also landed a best actress nomination in a motion picture for the title role in "Emma."
Award-winning Mexican director and filmmaker Guillermo del Toro landed two nominations for his reinterpretation of the classic tale "Pinocchio."
Del Toro, 58, was nominated for best original song in a motion picture. He is credited for writing the lyrics to the film's original song, "Ciao Papa," alongside Roeban Katz. The stop-motion animation Netflix film written and directed by Del Toro was also nominated for best animated motion picture.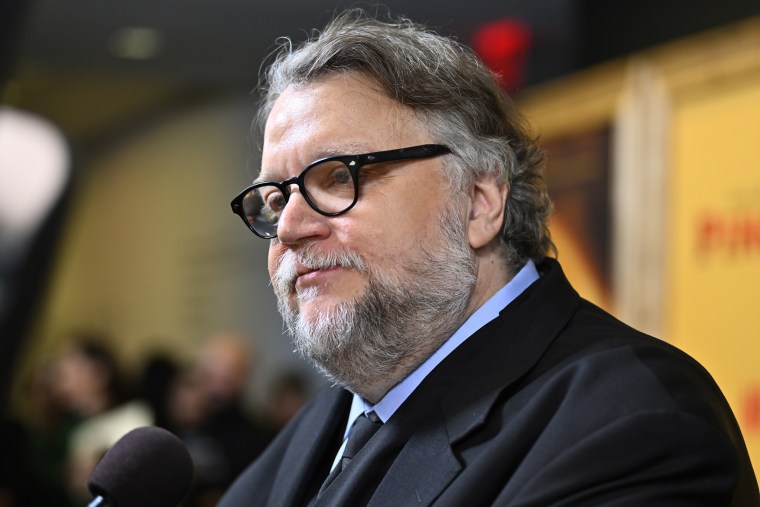 Del Toro took home the Golden Globe for best director in 2018 for "The Shape of Water," a movie that also garnered him an Academy Award for best director and best picture.
Del Toro's first Golden Globe nomination came in 2006, with "Pan's Labyrinth," in the best foreign language film category, now known as best non-English language motion picture.
Argentine filmmaker Santiago Mitre's "Argentina, 1985" was nominated in that same category this year. It follows a team of lawyers who take on the heads of Argentina's military dictatorship during the 1980s.
Disney and James Cameron's "Avatar: The Way of Water" landed a best drama motion picture nomination. Its main cast includes Latina actor Zoe Saldaña as Neytiri, who seeks to protect her home planet of Pandora alongside an army of the Na'vi race.
The Golden Globe Awards ceremony airs Tuesday, at 8 p.m. ET, on NBC (NBC News and NBC are owned part of NBCUniversal), marking the award ceremony's 80th anniversary.