When the United States men's national soccer team was knocked out of the 2014 World Cup by Belgium, American fans won a hero in goalkeeper Tim Howard — who appeared briefly after his impressive performance on Wikipedia as the U.S. Secretary of Defense — and rediscovered something meaningful about their country.
Soccer fans will tell you that a goal in a stadium can change the lives of people thousands of miles away. And Mexico's top fútbol (soccer) expert and critically-acclaimed writer Juan Villoro — who will publish an English translation of his soccer book "God Is Round" with Restless Books on April 19 — agrees.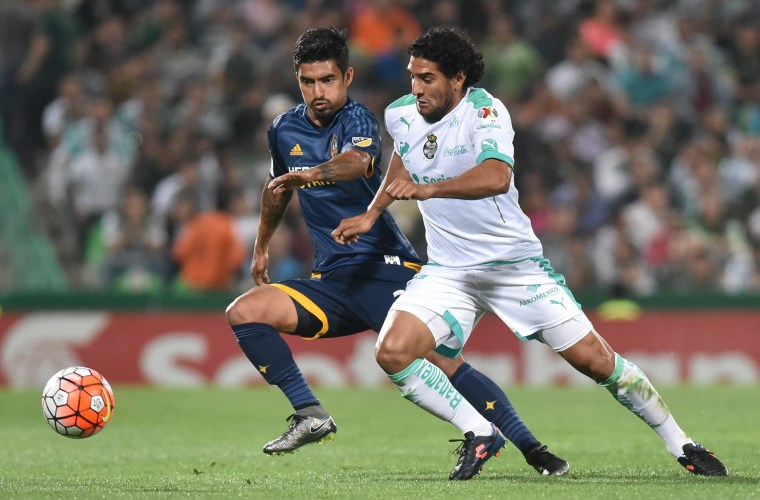 Villoro says that because fans treat soccer like a religion, goals have the power to move people even decades after they were scored. And in this sense, soccer stadiums are like cathedrals where players become saints and goals become miracles that lift and heal fans and connect them as a community.
RELATED: Latin America Did OK, But Now Let's Win 2018 World Cup
The Mexican writer explained in a phone interview with NBC Latino that soccer teams tell the stories of neighborhoods, cities and countries. And his book, which collects a lifetime of soccer essays, profiles and ideas, describes how teams have become ambassadors, symbols of national values and ideals.
"The United States is a team of survivors," Villoro added in a follow-up e-mail, linking U.S. teams to America's early days. "The national team resembles what the country was long ago; it's not a superpower but a team excited and somewhat naïve, with enormous confidence in their own future."
"'Sporting mafias' are transforming soccer stadiums from once revered cathedrals into major hubs for corruption.
In the case of the 2014 World Cup, American newspapers captured this spirit of underdog confidence the day after the U.S. team was eliminated. "It felt as if Tim Howard would never go down. As if the United States would never go down, standing there, taking shots like an undersize fighter clinging desperately to a puncher's chance," the New York Times reported on July 2.
While some soccer teams are the blueprints for ideal societies, Villoro points out in his book how the world's most popular sport has become an international stage for plunder.
"Utterly divorced from fiscal transparency, specializing in the pedaling of influence and shady dealings," he writes, "football's chief global proponent has realized a dream of conducting itself like an irascible banana republic within the realms of the free market."
RELATED: Millions of U.S. Soccer Fans Are Cheering for Mexico
And these "sporting mafias" are transforming soccer stadiums from once revered cathedrals into major hubs for corruption.
On April 6, after journalists from 76 countries leaked over 11.5 million financial and legal records in the Panama Papers — exposing an international network of rich and powerful people who hide money in offshore companies to avoid paying taxes — authorities found FIFA president Gianni Infantino's signature on two media rights contracts connected with the scandal. The leaked documents also implicated a member of FIFA's ethics committee, the world's best ranked soccer player Lionel Messi, and other soccer professionals.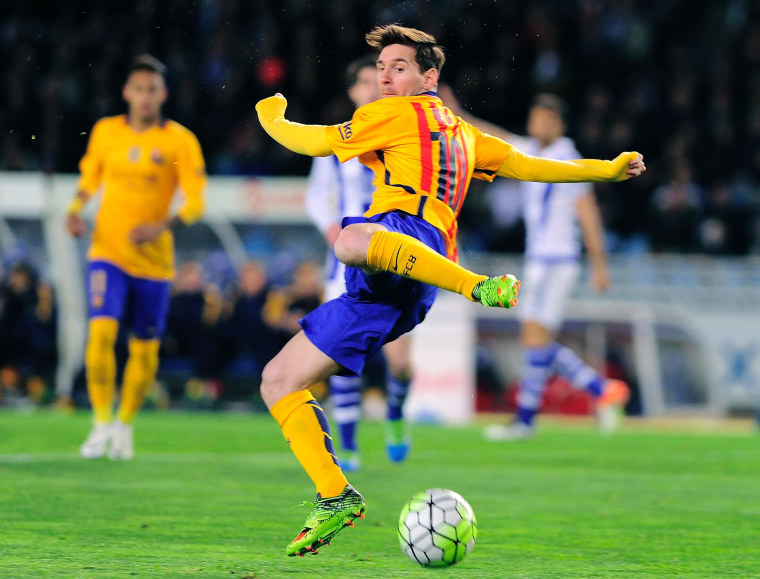 "It's not a coincidence that soccer's greatest managers have lasted so long," Villoro told NBC Latino. "And have behaved like warlords from non-democratic countries."
But just when fans are in danger of losing their faith in soccer, the sound of a ball being kicked, the colors of a team on the field and the energy that moves people to cry, dance and cheer awakens new believers.
"If there were a world championship of fans, Mexico could be a world champion," Villoro said. He describes Mexicans as passionate fans who indulge in soccer as a ceremony to celebrate how they come together, "independently from what happens on the scoreboard."
RELATED: Score! Messi Replaces Little Fan's Plastic-bag Jersey
And in the U.S. — where soccer's roots were planted decades ago in suburbs and schools, and international stars like Cristiano Ronaldo and Lionel Messi are still less popular than basketball greats LeBron James and Kevin Durant even when they are ranked together as the world's highest paid athletes — the men and women's World Cups suddenly made Latinos feel like insiders, cheering with other Americans for the same sport that their immigrant families love.
Latino fans will agree with Villoro — soccer connects them emotionally with their roots and satisfies their urge to belong to something bigger.
"The desire to belong to my city comes from the soccer games I played as a boy on the street with my friends," the Mexican writer said.