For the past week Harvard sociologist Roberto Gonzales has comforted dozens of undocumented students who have called, texted and messaged him asking for guidance in the wake of the Donald Trump victory.
Gonzales, the author of Lives in Limbo: Undocumented and Coming of Age in America, said he has received over 100 emails, texts and other messages on social media from immigrant students living in the U.S. afraid for their futures.
"I've also had several face-to-face conversations with high school and college students," Gonzales said. "Many fear that DACA will be revoked and that they and their family members will face higher risks of deportation."
RELATED: Lawmakers to Obama: Pardon Immigrant Youth Facing Deportations under Trump
President-elect Donald Trump said he would roll back President Barack Obama's executive actions which have shielded thousands of young undocumented immigrants from deportation through a program known as DACA. In a recent interview, Trump said deportations would focus on those with criminal records, though one of his advisers said recently that no immigrant here illegally would get "a free pass."
While the nation waits for the new administration to implement any new policies regarding immigration, students and families are worried.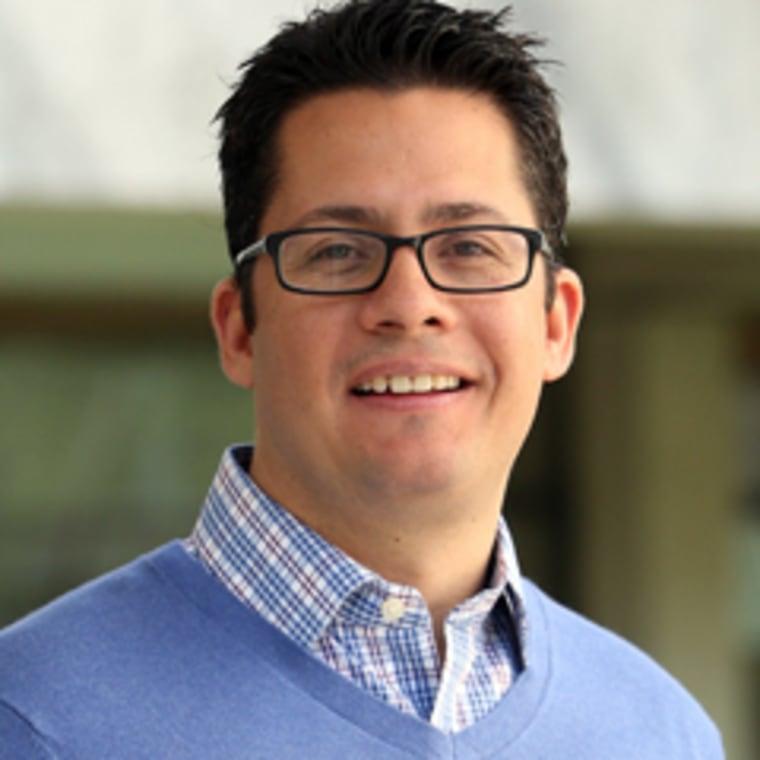 Gonzales said teachers and school administrators, on both K-12 and university campuses have started "scrambling" to find ways to talk to students and their families.
RELATED: Trump Adviser Kris Kobach Warns: No 'Free Pass' For Undocumented Immigrants
"In short time, close to 70 higher education campuses have submitted petitions to their administrations to provide sanctuary support," said Gonzales, a third-generation Mexican American who grew up in Colorado. "Some campuses are also considering legal and mental health services. In K-12 schools across the country, teachers and counselors are trying their best to answer their students' questions about the future."
"The thing is, we don't know what will happen," Gonzales continues. "But for now, educators are having to strike the balance of showing and providing support without contributing to the anxiety."
This means schools would make administrative changes that would help protect the privacy of undocumented students.
Some professors are working on different solutions to create sanctuary spaces for undocumented students. Prof. Rady Roldan-Figueroa at the School of Theology at Boston University, proposes changing questions about citizenship status on college applications.
RELATED: About 7 Percent of U.S. Schoolkids Have An Undocumented Parent
"The students are really worried that the President-elect will carry out the promises of accelerating deportations and increasing the rate of deportations from the country," Roldan-Figueroa said. "They are worried and students and faculty are trying to see how we can help them through this period."
Jesus Cisneros, 30, is an assistant professor in the Department of Leadership Studies at the University of Central Arkansas. Cisneros said Latinx student leaders have shared their insecurities; these students are both Hispanic and identify within the LGBTQ spectrum.
"There is definitely fear and a sense of uncertainly about what is going to happen, specifically about the threats that have been posed to members of the LGBT, undocumented and Latino communities," Cisneros said in an interview with NBC Latino.
"I have talked to students because part of my role on campus is to advise student organizations," Cisneros said. "There is a sense of fear amongst Latinx students, given that their families are composed of immigrants or are Latinos of different legal status. This is causing anxiety, whether it affects them directly or their indirectly."
RELATED: Students Walk Out in Day of Protest Against Trump Immigration Plans
Student activists have rallied around the country to petition their school administrations to create sanctuary campuses. In a national effort to pressure school administrators, immigrant rights group Movimiento Casecha organized walkouts across the country to call for "permanent protection, dignity and respect for the immigrant community."
Josue Serrano, a DREAMer at Rutgers University in New Brunswick, New Jersey, walked out with about 400 students Wednesday night. Originally from Oaxaca, Mexico, Serrano helped form the student group UndocuRutgers because he says the incoming Trump administration could dramatically impact the lives of young, undocumented people. While he is anxious to learn more about his fate, his goal is to provide advice or help for other people in his situation.
"After hearing so many others' calls for concern, I just want them to know that there is still hope, and that there are student groups working and fighting to help the young, undocumented population," Serrano said.
Kimberly Barzola, 21, is a senior at Boston University, and she has witnessed the struggle many undocumented immigrants feel in Boston. Barzola, the daughter of Peruvian immigrants, said she feels an obligation to speak for those who fear deportation, and also raising their own voices.
"We need to stand by our own peers, especially in a time when so many people feel unsafe," said Barzola.
She said universities have a commitment to protect all students in the face of what is already becoming a very turbulent and violent time for marginalized communities. "By signing this petition and showing your support, we are committing to standing behind all of our students."