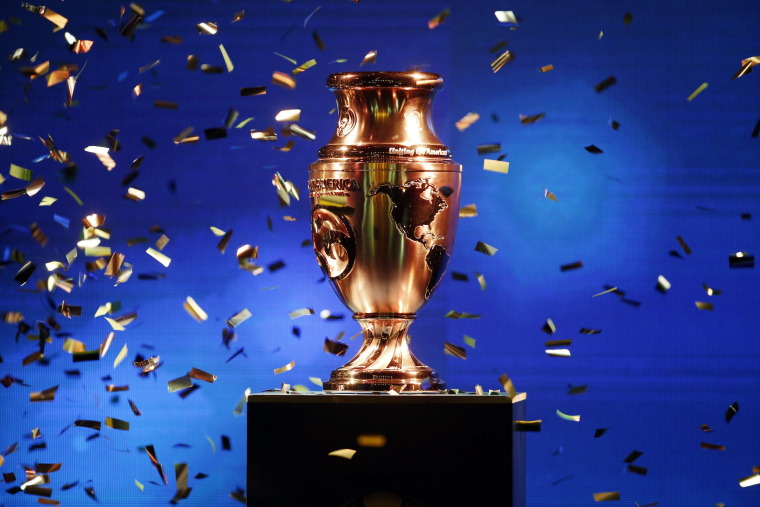 Sixteen countries across the Americas, some of the world's greatest soccer players, and the 100-year anniversary of the oldest international continental soccer competition, and you've got the La Copa América. Best of all: The tournament is usually held every four years but in honor of its 100th anniversary they decided to break with tradition and not only add a whole new tournament, but also host it outside of South America for the first time. And it's right here in our own U.S.A.
The games, starting Friday, June 3rd, will be spread out across ten cities. Major stars like team USA's Clint Dempsey, Argentina's Lionel Messi, Colombia's James Rodriguez, Brazil's Dani Alves, and Mexico's Javier "El Chicharito" Hernández, will all be wearing their nation's colors as they face-off for the title of greatest soccer team in the Americas.
If you're a soccer — or as we say in Spanish, fútbol — fan, you know that much like buying a home or starting a family, deciding where will you watch the games is of great importance. Fans know we're not exaggerating.
But don't fret if you haven't made plans yet; we've got it all figured out for you.
Los Angeles: The Fox and Hounds
Located in Studio City, this British bar will be showing every match live on its 13 HDTVs and two massive projector screens. Founded by a former professional soccer player, the pub features 16 imported and craft beers on draft that pair well with their full food menu. It's also family friendly so feel free to bring abuela and primos to make some noise along with you and cheer your team on.
Chicago: Timothy O'Toole's
The American Outlaws will be hosting watch parties at this traditional Irish bar in the Windy City. You'll find 48 beers on tap and a pub fully decorated in Team USA gear. O'Toole's will be showing all of the games across its 72 TV screens and an extra special 110-inch HD flatscreen (because 100 inches just isn't enough). If your anxiety gets the best of you and you feel the need to walk away, go grab yourself a cue stick and play some pool to relax. Although, management said they kinda love it when it gets "rowdy" so beware if you're more of a low-key fanático.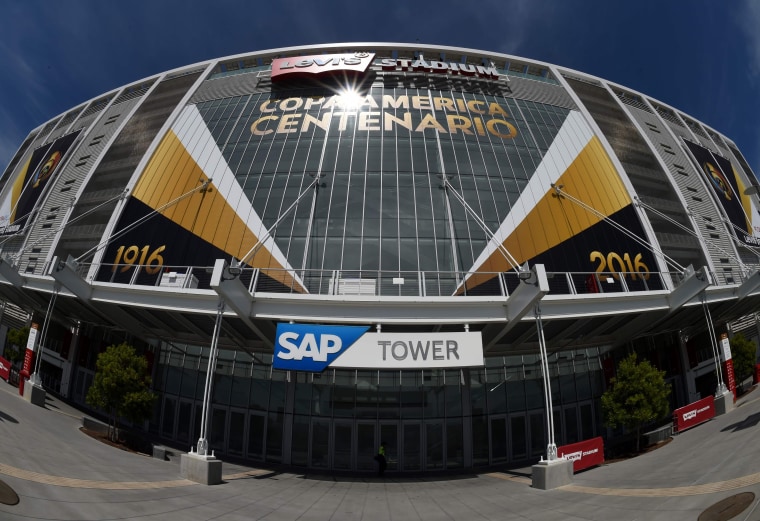 Houston: Richmond Arms Pub
Houston's oldest established English pub is going all out for the tournament. Between its 25-foot projector screen and 12 TVs, Richmond Arms Pub is calling itself your "Official Copa América Headquarters.". Besides the food and booze there will also be games and prizes given out, including 25 Copa América game balls! When asked if the pub is a family-friendly establishment the general manager assertively replied, "Moms and Dads need to go out too!" Grab your kids and your mal de ojo charm to ward off haters as you head to this British bar with over 100 beers on draft!
New York City: Studio Square
This 30,000 square foot bar, only a 10-minute subway ride from Midtown Manhattan, is known for its huge watch parties. Studio Square has nearly 60 indoor and outdoor TV screens, plus two big screens that will be showing the games in their patio. Anytime a goal is scored an air horn goes off (yes!!) and with an estimated 2,000 soccer fans expected, it's an experience one manager describes as "completely controlled madness."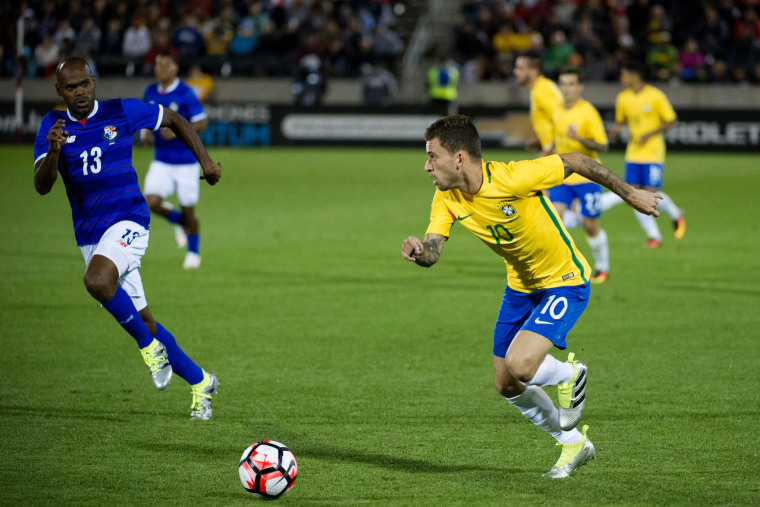 Orlando: Wall Street Cantina
Wall Street Cantina in the heart of downtown Orlando will be hosting the "Copa América Centenario FanHQ," making it the official destination for the tournament. The best part is you get live music, food, drinks, and one big block party with no cover charge! They'll have a 16-foot LED TV so there really is no such thing as not being able to watch the game from any seat. A total of three tournament games will be played in The City Beautiful, and it's expected to be an all-out party on the plaza.
Miami: Fado Irish Pub
This Irish gem in downtown Miami is the best place to catch all your Copa América games. They have a total of 20 indoor and outdoor TV screens. It's the official bar for the American Outlaws who will have an entire menu of specials exclusively for themselves, not to mention an awesome megaphone. Most importantly, the customer service provided by the entire staff is incomparable to anywhere else in the 305. Head on over and say hi to bar manager J.R. who can fill you in on the day's specials. Disclaimer: I may or may not have spent one too many Trivia Tuesdays at this fabulous establishment. #addictedtowinning #photochallengephenom.
Happy viewing, fellow fútbol fans!
NBC'S Julmary Zambrano, Olivia Santini and Edgar Zúñiga all contributed to the report.