On Memorial Day weekend, we honor those who have fallen wearing the uniform of the U.S. Armed Forces. We have not always been grateful to those who paid the ultimate price. Our history is filled with injustices committed toward African-American and Latino veterans, including those who have died serving the nation.
Puerto Ricans have a particular relationship with the U.S. military, one that is mostly unknown to the public. Lately, Puerto Rico has been in the spotlight because of the island's financial, economic, health and humanitarian crises. The effects on different groups and subgroups in Puerto Rican society have been featured in different outlets.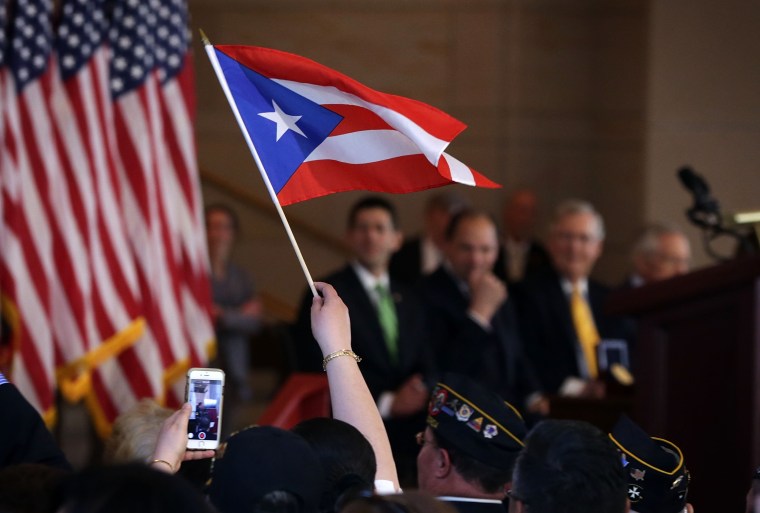 Yet the plight of Puerto Rican service members and veterans, a group that has been instrumental in the socio-economic development of Puerto Rico since the 1940s, has been completely ignored. Yes, I said Puerto Rican veterans as in U.S. soldiers, sailors, marines, and airmen.
Puerto Rico continues to be somewhat foreign and exotic to residents of the fifty states of the Union. To many, it comes as a shock to learn that those born in Puerto Rico have been U.S. citizens since 1917 or that Puerto Rico remains a U.S. territory. Yes, that is why you fly "domestic" to the island, the U.S. dollar is the currency "down there", and you even see U.S. postal workers delivering the mail.
Many might not know Puerto Ricans as a group have been serving (officially) in the U.S. military since 1899. They have served as volunteers and as draftees (until 1973) in every small and major conflict in which the United States has participated for the past twelve decades. But Puerto Rican service members and veterans are getting a raw deal as their island suffers.
RELATED: Having Served in U.S. Military, Immigrants Fight Deportation Orders
Let me give you a quick breakdown.
There are currently some 330,000 veterans and some 35,000 Puerto Ricans in active duty service. The Puerto Rico Army/Air National Guard and the Reserve components represent another 10,000 Puerto Ricans in uniform. At least, 375,000 Puerto Ricans are veterans or are still wearing the uniform. That is without counting the several thousand serving in the national guard units of the 50 federated states of the Union. Puerto Ricans are the only Latino group over-represented in the military.
Two-thirds of the Puerto Rican veterans resides stateside. But island-born Puerto Ricans represent 50 percent of the Puerto Rican stateside veteran population. What does this mean? For starters, it shows that island-based Puerto Rican veterans are joining the stateside community.
This is most relevant. For Puerto Ricans, military service has two distinct features. First, it accelerates the dispersion and growth of stateside Puerto Rican communities. It also serves as a path leading from poverty and working class status into the middle and professional classes.
The exodus of Puerto Rico's veterans represents a brain and financial drain and arrests the growth of the middle class.
Both in Puerto Rico and stateside, veterans enjoy higher standards of living in every quantifiable measure of well-being than their civilian counterparts. And they are pillars of their communities.
So far so good, right? Well, there is a problem. From 2003 to 2015, Puerto Rico lost 52,000 veterans. During that period, the island-based population went from 142,00 to 90,000. And this happened during a period of constant warfare in which Puerto Ricans continued to enroll in the military at a rate almost twice as high as the rest of the population. This means, that if anything, the island-based veteran population should have increased in numbers.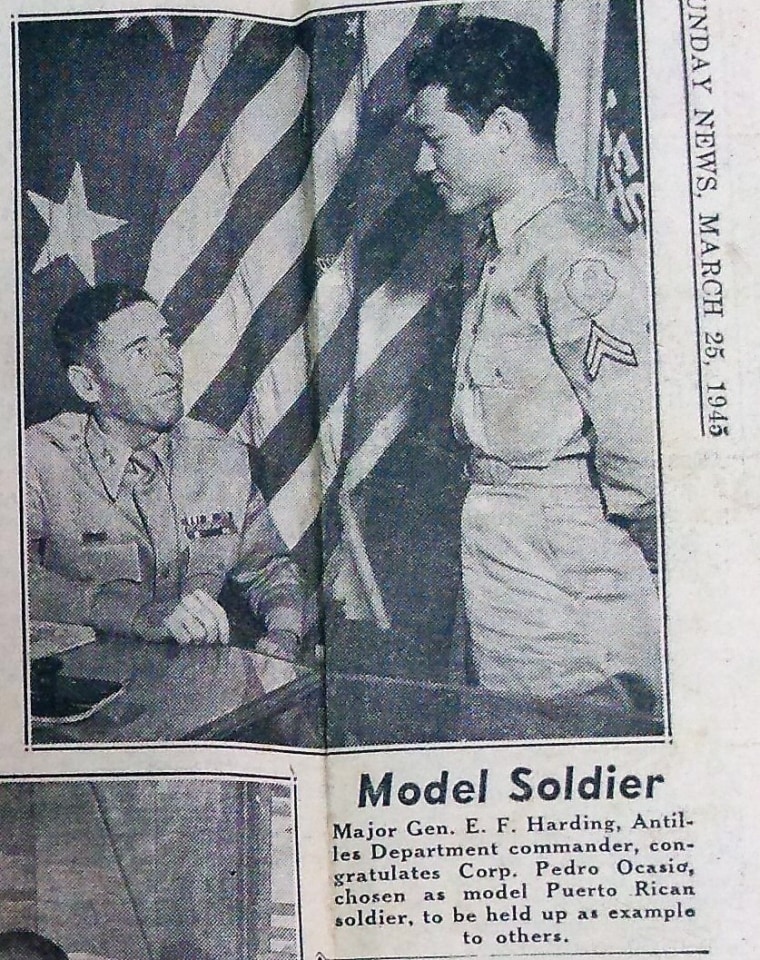 It gets worse. Payments for veterans' pensions in Puerto Rico almost doubled during that period. Almost 73 percent of the island-based veteran population are 55 years and over, while only 32 percent of the total island-based population is in those age brackets. That means that only aging veterans are staying in the island. The younger ones, those in their prime years and who make good use of the GI bill to study, buy houses and start small businesses, are leaving Puerto Rico in record numbers.
A report from the Department of Veterans Affairs shows that over 40 percent of the veterans and beneficiaries represented by the Puerto Rico Public Advocate for Veterans Affairs were residing stateside by the time their awards were paid in January 2015. I repeat, over 40 percent had left before their claims were resolved.
This exodus of young Puerto Rican veterans is caused by the many crises punishing Puerto Rico. And the exodus will deepen the island's crises because since WWII, Puerto Rican veterans have been instrumental to the socio-economic well-being of the island.
The veterans' exodus represents a brain and financial drain and it arrests the growth of the middle class. Making the island economically viable for the return of the veterans is a must.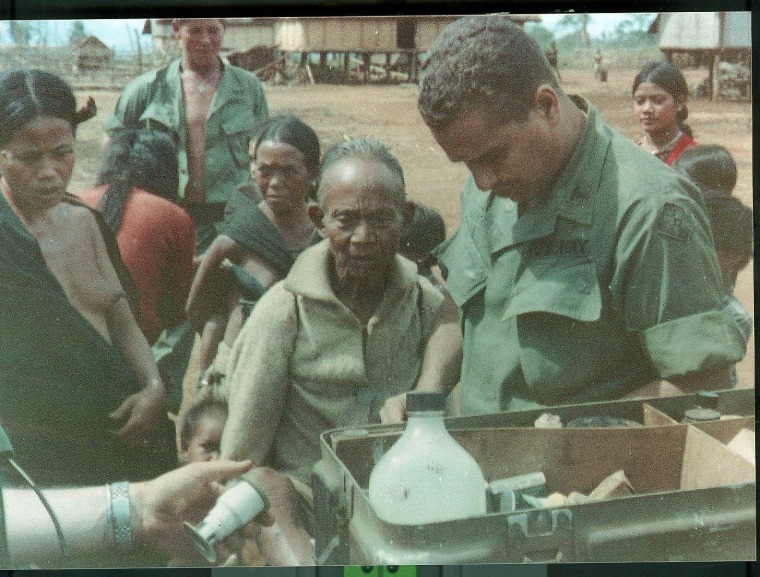 So, what to do? First, the Puerto Rican government should increase state expenditures in veterans' programs. Every dollar that the state cuts from veterans' programs translates into federal matching funds not reaching the island. A dollar cut is not a dollar saved but many federal dollars lost. But there is only so much the state government in Puerto Rico can do. The federal government has a role to play.
RELATED: Meet the Sisters Creating All-American Bags Out of Recycled Military Goods
The least that a grateful nation should do to pay it back to those who were willing to pay the ultimate price is to work to make conditions in their home state or territory better. How would Congress react if tens of thousands of Texans or New Yorkers, after finishing their service, had to wave goodbye to their home states because their return is not economically viable? Can you imagine if a Californian or a Floridian veteran had to deal with the fact that Congress and the White House - the institutions that sent them to war - were unwilling to aid their home states in a time of grave need?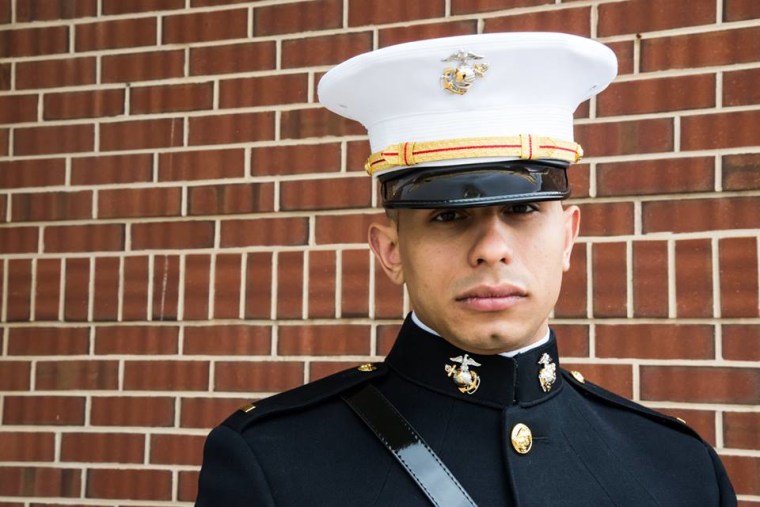 Congress and the White House get away with ignoring Puerto Rico's plight hiding behind the public's ignorance of the island's political status as a territory of the United States and by ignoring the contribution of hundreds of thousands of Puerto Ricans who have served and continue to serve in the United States Armed Forces.
Making Puerto Rico economically viable and supporting the island's decolonization is what the American nation, Congress and the White House owe to all Puerto Ricans, and in particular, to the hundreds of thousands of Puerto Rican veterans and the tens of thousands currently serving.
I hope that this Memorial Day weekend we remember those who have fallen wearing the uniform, and in particular, those who fought and continue to fight while facing inequality.