Good morning, NBC News readers.
Sen. Bernie Sanders claims victory in the New Hampshire Democratic primary, the Justice Department has been rocked by allegations of political interference and Westminster named a new top dog.
Here's what we're watching this Wednesday.
---
Sanders wins close New Hampshire primary, Buttigieg and Klobuchar round out top three
Sen. Bernie Sanders narrowly won the New Hampshire Democratic primary by about 4,000 votes, according to an NBC News projection.
Pete Buttigieg came in a close second, while Sen. Amy Klobuchar rocketed into the top tier of contenders with a third place finish.
But it was a devastating night for former front-runners Joe Biden and Elizabeth Warren. The Massachusetts senator finished in a distant fourth place, with the former vice president behind her in fifth.
The dismal results raise serious questions about the future of their respective campaigns.
Sanders' victory, on the heels of his popular-vote win in Iowa, is forcing the Democratic establishment to reckon with the fact that the liberal Vermont senator is now the front-runner in the 2020 race.
But it ain't over til it's over. And while most of the candidates have been battling it out in the early states, self-funded billionaire Michael Bloomberg has been quietly courting party influencers to lay the groundwork for his own bid.
Meantime, two other candidates, Sen. Michael Bennet of Colorado and entrepreneur Andrew Yang, dropped out of the race on Tuesday.
---
Prosecutors quit Stone case, raising questions about politicization at the Justice Department
The entire team prosecuting Roger Stone abruptly resigned from the criminal case on Tuesday after the Justice Department said it planned to reduce the recommended sentence for Stone, a longtime associate of President Donald Trump.
The Justice Department on Tuesday said it was pulling back on its request to sentence Stone to seven to nine years in prison after Trump blasted the sentencing proposal as "a miscarriage of justice."
Prosecutors originally said the recommendation was in line with the sentencing guideline outlined by federal law.
It was just the latest move by Attorney General William Barr to take control of legal matters of personal interest to Trump, according to multiple people familiar with the matter.
Trump also suggested Tuesday that the military should consider disciplinary action against Army Lt. Col. Alexander Vindman, a key witness in the House impeachment inquiry, and said there could be more departures from his administration related to the proceeding.
---
More cruise ship cases confirmed as coronavirus death toll continues to rise
As deaths from the novel coronavirus reached 1,113 in mainland China, more cases were confirmed aboard a cruise ship quarantined off Yokohama, Japan.
Japan's health ministry said Tuesday 39 more people on board tested positive for the virus. That brings to the total number of confirmed cases aboard the ship to 174 — the highest number of confirmed cases outside mainland China.
The virus now also has an official name — COVID-19. To avoid stigma, the World Health Organization had to find a name that did not refer to a geographical location, an animal, or an individual or group of people.
Sadly, from New York City to Los Angeles and various other cities around the world, people of Asian descent have been documenting xenophobic incidents on social media following the recent outbreak.
Get the latest coronavirus updates here.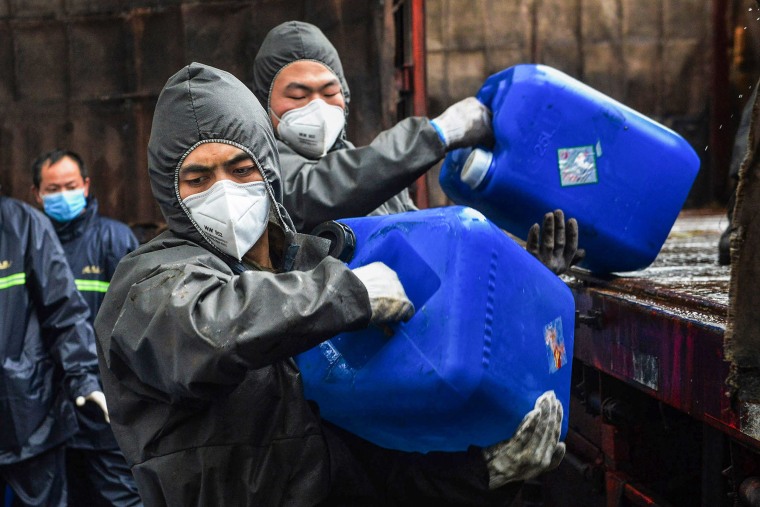 ---
Want to receive the Morning Rundown in your inbox? Sign up here.
---
Plus
---
THINK about it
For Korean Americans, Bong Joon Ho's "Parasite" Oscars feel deeply personal, Wancy Young Cho writes in an opinion piece.
---
Shopping
Is the iPhone or Apple Watch waterproof? A guide to water-resistant devices.
---
One fun thing
Democratic presidential hopefuls weren't the only ones engaged in a dog-eat-dog competition last night.
Siba, a fluffy black standard poodle, won best in show at the 144th Westminster Kennel Club dog show on Tuesday night.
Siba triumphed over a popular golden retriever named Daniel to take first place, despite chants from the crowd at Madison Square Garden in New York City.
She is the fifth standard poodle to win the show's top prize and the first since 1991. Congrats!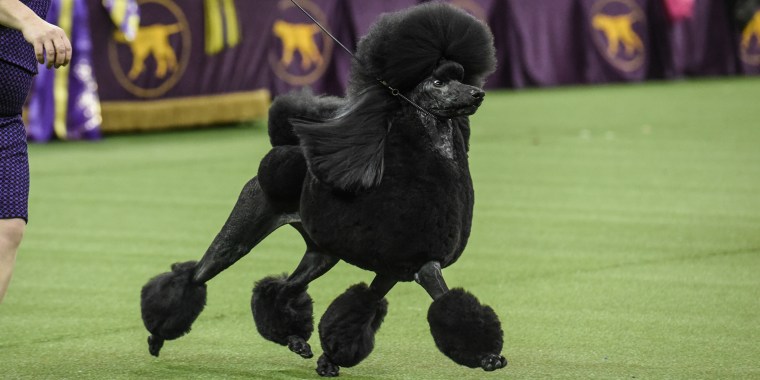 ---
Thanks for reading the Morning Rundown.
If you have any comments — likes, dislikes — drop me an email at: petra@nbcuni.com
If you'd like to receive this newsletter in your inbox Monday to Friday, please sign up here.
Thanks, Petra