Good morning, NBC News readers.
President Donald Trump's closeness to Israeli Prime Minister Benjamin Netanyahu is under the spotlight today, after the decision to bar Reps. Omar and Tlaib from visiting the country.
Here's more on that and everything else we're looking at this morning:
---
'Watershed moment': Israel critics seize on travel ban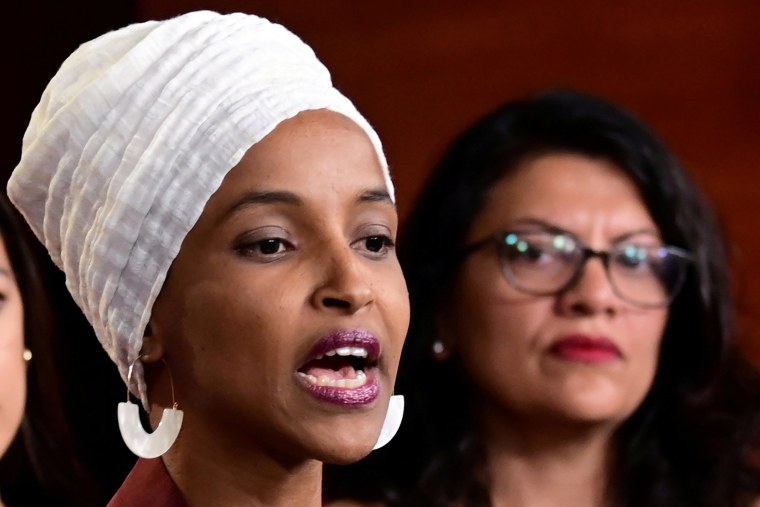 Israel's decision to ban two Muslim members of Congress from travelling to the country highlights the close relationship between President Donald Trump and Israeli Prime Minister Benjamin Netanyahu, and it could influence what Democratic presidential candidates say on the campaign trail.
That's according to Waleed Shahid, a spokesman for Justice Democrats. The group is closely aligned with Reps. Ilhan Omar and Rashida Tlaib, who were both barred from entering Israel on Thursday.
Tlaib, the daughter of Palestinian immigrants, was granted permission to visit Israel to see her grandmother in the West Bank,it emerged Friday morning.
Both women support the Boycott, Divestment and Sanctions (BDS) movement which calls for an end to "Israel's oppression of Palestine." The House of Representatives recently voted to reject the movement. Under Israeli law its supporters can be barred from entering the country.
As NBC News' Jonathan Allen writes in this analysis piece, by vindicating the president's scathing attacks on Muslim women in Congress by issuing a travel ban, Netanyahu has given Trump more than he had a right to expect.
---
Advocates worried by ICE tracking undocumented migrants with GPS data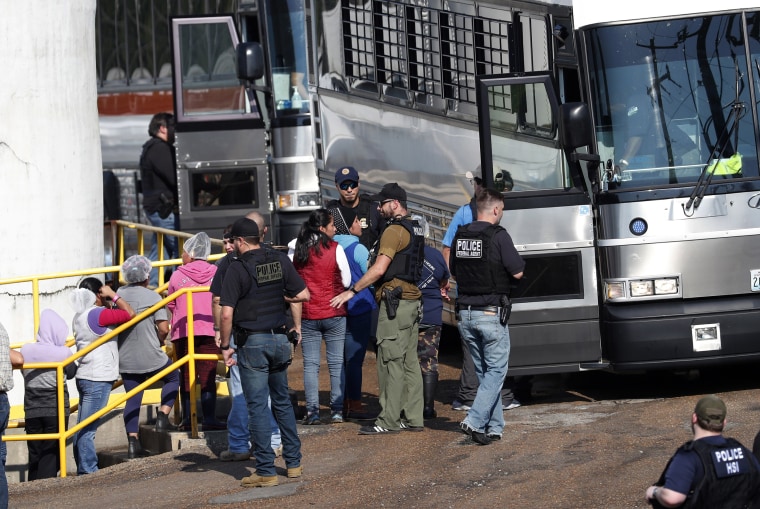 Lawyers and immigration advocates have expressed concernthat ICE is using GPS data from ankle monitors to target raids where hundreds of people are arrested.
Almost 700 workers were picked up by ICE officers earlier this month at food processing plants across Mississippi, in what was called the biggest work site immigration enforcement operation in a single state.
"It's troubling to us that people who are released are being tracked for reasons that have nothing to do with whether they're likely to appear for their court cases or abscond," said Judy Rabinovitz, deputy director of the American Civil Liberties Union's Immigrants' Rights Project.
---
El Paso's violent past, stoked by rhetoric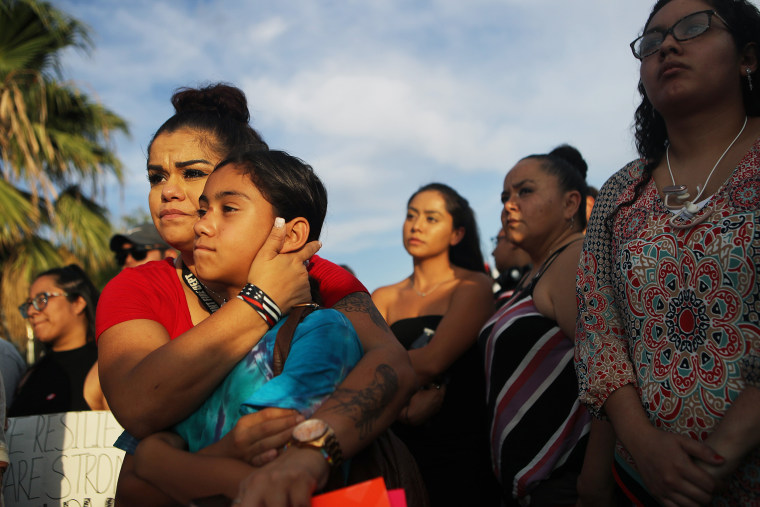 El Paso is known for its diversity and for being a relaxed place for thousands of Latinos to live and work.
But the mass shooting of Aug. 3 in which 22 people were killed shattered this peace and reminded residents that there is a long history of violence against Latinos and other migrants in Texas and elsewhere since the founding of the country.
As one resident tells NBC News' Suzanne Gamboa: "El Paso was an escape. It was a cool place to live, a very nice place to live, and now that the narrative is changing, it really affects you to the core of who you are... Now there is no escape."
---
The week in pictures, August 8 — 15
A stunning image of Simone Biles as she made history at the U.S. Gymnastic Championships last week leads our collection of the week in pictures.
There's also meteor showers, unrest in Hong Kong and two white lion cubs.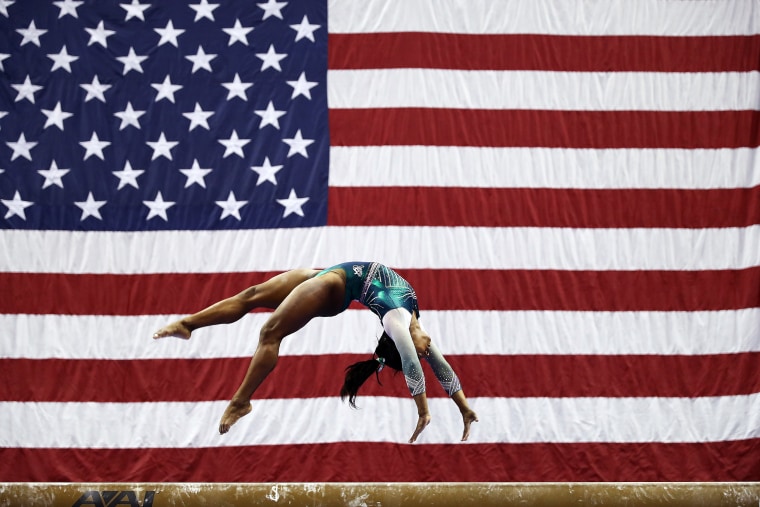 ---
Want to receive the Morning Rundown in your inbox? Sign up here.
---
Plus
---
THINK about it
Hardline conservatives are obsessed with falling birthrates, the ethnicity of children and women's bodies, argues Mona Eltahawy.
Responding to comments from Rep. Steve King, R-Iowa, who said that humanity might not have existed if it wasn't for rape and incest, she writes: "Connecting the threads of sexism and racism is essential when trying to understand the ideology of men like Steve King."
---
Science + Technology = Mach
It's not just fossil fuels that are contributing to climate change: tiny bugs are playing a part, too.
A new study shows that invasive insects and diseases kill enough trees to release the equivalent of 6 million tons of carbon every year.
The study, in the Proceedings of the National Academy of Sciences, highlights species such as the emerald ash borer, an Asian bright-green beetle. Its bark-eating larvae are thought to have killed hundreds of millions of trees since the beetle was discovered in the U.S. in 2002.
---
Quote of the day
"What you see today, the forms of vigilante violence like policing the border, they are responding to the rhetoric by state and federal officials who are stoking fear."
— Monica Muñoz Martinez, author of "The Injustice Never Leaves You: Anti-Mexican Violence in Texas."
---
One heartwarming thing
A former child refugee has tracked down and thanked a man who gave her a bicycle more than 20 years ago, after her family arrived in the Netherlands from war-torn Iraq.
Mevan Babakar, 29, appealed for information on the man's whereabouts on Twitter, posting an old picture of the kind volunteer. Someone in the town of Zwolle recognized the man, who prefers to be known only as "Egbert," and the reunion was arranged.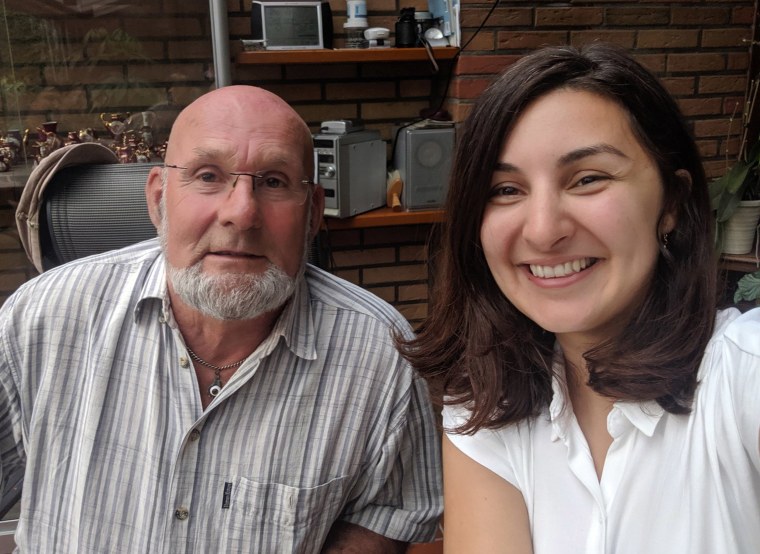 ---
Thanks for reading the Morning Rundown.
If you have any comments — likes, dislikes — drop me an email at: patrick.smith@nbcuni.com.If you'd like this newsletter in your inbox every weekday, you can sign-up here.
Thanks, Patrick Smith.