A University of Oklahoma student was temporarily suspended Saturday as part of an investigation into racist messages being sent to black students at the University of Pennsylvania.
The suspension comes as the University of Pennsylvania said the FBI is helping to investigate the texts, which were sent over the past two days.
"It would appear this matter did not originate at the University of Oklahoma, but started elsewhere," University of Oklahoma President David Boren said in a statement. The male student who was suspended was not named.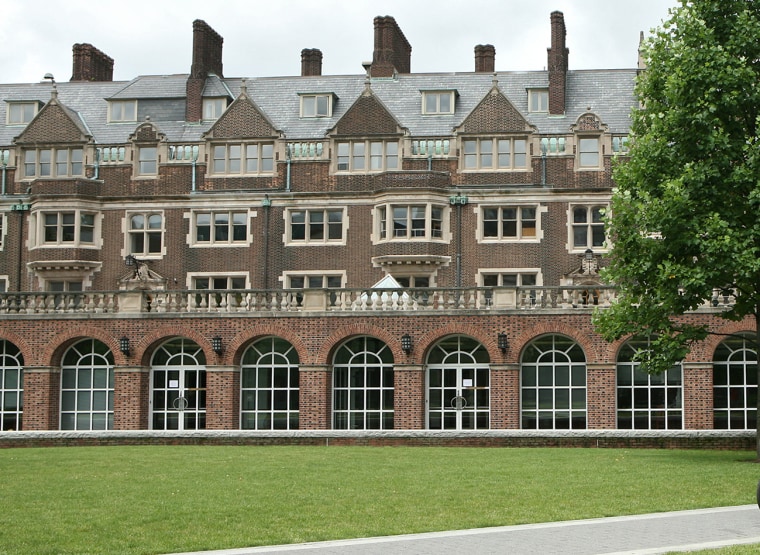 Amy Gutmann, president at UPenn, said in a follow-up statement that "additional individuals may be involved."
Many black UPenn students, including freshmen, were added to accounts on GroupMe, a private, small group messaging app. The accounts had racially charged titles such as "Mud Men" and "N----- Lynching," the students reported.
They posted screenshots of the accounts that texted that black students are "slaves," invited them to a daily lynching ceremony and also made mention of vulgar language used by President-elect Donald Trump in a 2005 video. Trump is a 1968 graduate of Wharton, UPenn's business school.
"Literally, every single black freshmen was added," Calvary Rogers, a research assistant at Penn Law, wrote on Facebook. "I feel sick to my stomach. I don't feel safe."
Upenn's Office of Vice Provost for University Life was trying to determine exactly how many students were targeted.
"This is absolutely vile material and completely offensive to everyone on our campus. We are both angry and saddened that it was directed to our students or to anyone. The people responsible for this are reprehensible," school officials said in a statement to NBC News.
Pennsylvania Gov. Tom Wolf condemned the actions as well, tweeting the move was "unacceptable" and saying "they will work to prevent these hateful incidents."
In some of the messages, a former University of Oklahoma fraternity chapter, Sigma Alpha Epsilon, was mentioned and warned that black UPenn students would never belong to that school's chapter because of their ethnicity.
"Never be a [slur] in SAE," the GroupMe messages said.
Sigma Alpha Epsilon's chapter at the University of Oklahoma was forced to shut down in 2015 after a viral video surfaced of fraternity members chanting a racist song.
UPenn does have a Sigma Alpha Epsilon chapter but has firmly denied involvement and rebuked those behind the texts.
Some of the Ivy League school's alumni also released a message Friday night calling on Trump to "break his disturbing silence" on the issue.
"We call on President-Elect and Wharton alumnus Donald Trump to follow through on his declaration that the nation must come together by making a full-throated condemnation of these hate crimes and all hate speech," the alumni wrote on Medium. "We will not accept this behavior. We will not be silent."