Thousands of supporters flooded the streets Sunday in nearly 70 countries to call on the international community to help curb the gang violence that has taken over Haiti and is plunging it further into social and political turmoil. 
Miami resident Abigail Calixte said she has family members living in Haiti who are "scared to go out" due to the violence. Calixte, 18, said the country has changed drastically since she last visited when she was 10, when she recalled it having a feeling of "togetherness."
"I'm tired of seeing everything that's going on," said Calixte, who lives in the Little Haiti neighborhood. "Like, this is not the country that I know."
Gangs have had a decadeslong presence in Haiti, but after the assassination of President Jovenel Moïse in July 2021, gang violence has increased as the island-nation's government has crumbled; the country has not yet elected a new president. And Haiti's last remaining elected lawmakers, 10 senators, left office in January after their term expired and have yet to be replaced, according to the Brookings Institution. The think tank also said in a February report that Haitian political leaders and the Haitian National Police have ties to the gangs and are unable to control them. 
And even two years after Moïse's death, "The fact that there is no government in power, it means that they could simply multiply and become stronger," said Gregory Toussaint, pastor at the Tabernacle of Glory church in Miami. And now, gangs control an estimated 80% of the capital, according to the U.N.'s Office for the Coordination of Humanitarian Affairs.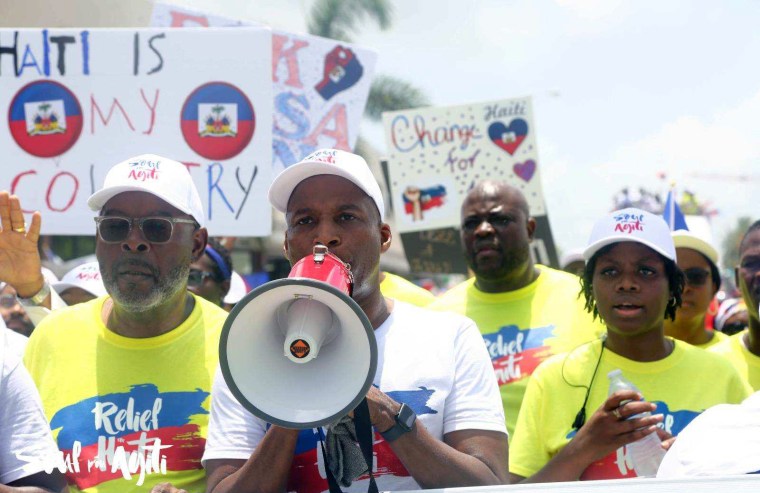 Haitian gangs have kidnapped, assaulted and killed residents over the years, with the U.N. reporting more than 500 gang-related deaths in Haiti within the first three months of the year alone. At least 160,000 Haitians were displaced by gangs since 2021. And about 60% of Haitians live below the poverty line and have limited access to basic services, according to UNICEF.
The main objectives of the rallies, Toussaint said, was to urge Congress to pass legislation to help dismantle Haitian gangs by revealing the "bad actors" working with them in the political and economic realm, and to encourage the Biden administration to continue its humanitarian parole program. The marches also motivated Haitians to take action and promote unity between those living in Haiti and Haitians throughout the diaspora.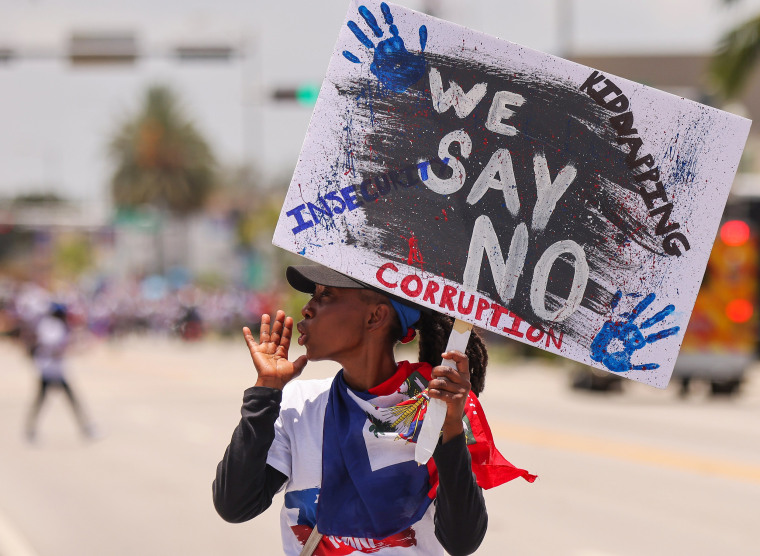 Kaila Dorcin, another Miami protester, said her relatives in Haiti "were nearly kidnapped" and "are scared of even leaving their house because the gang violence is so extreme." Dorcin said she joined the march because it was historic and would help generate change.
"I think something needs to change," Dorcin, 20, said. "I'm really tired of having to see just my people go through things like that."
The movement to help Haiti also prompted support from non-Haitian supporters. Xamayla Rose, who attended the Relief for Haiti march in Brooklyn, is Jamaican. She said she grew up in a community with many Black immigrants in central Brooklyn and has witnessed Haitian people being marginalized through her work in immigration justice.
"I really felt like deep down in my heart, like, if all I can do is march with my friends and to raise awareness — especially as a non-Haitian person — just to show everybody, like, it's OK to support it," Rose, 43, said. "It's OK to talk about all of the things that are going wrong and to even have a sense of accountability and responsibility as a non-Haitian person for helping to resolve and bring awareness to the issue."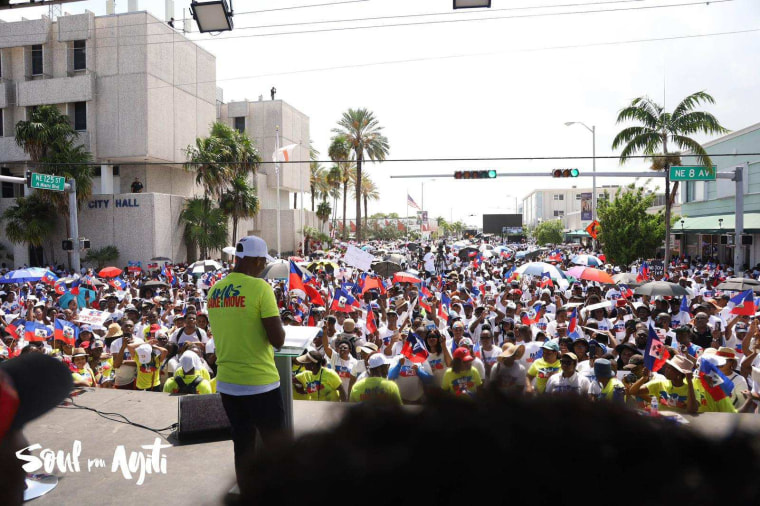 Toussaint said Haiti needs a long-term plan to help stabilize the country, citing as an example the Rwandan genocide in the '90s, which claimed more than 500,000 lives. When the genocide ended in 1994, Toussaint said that, by 2000, Rwandan leaders had developed a 20-year vision of rebuilding their country, which has undergone an economic transformation. Toussaint said this is a plan Haiti should also follow.
"We should have a 25-year plan," Toussaint said. "What do we want Haiti to look like in 2050, and we should work on that plan right now and kick it off in 2025."
Several international leaders and entities have called for more action to support Haiti, including Volker Turk, of the United Nations High Commissioner for Human Rights, who in February labeled the situation in Haiti as a "living nightmare." 
Toussaint is also pushing for Congress to pass the Haiti Criminal Collusion Transparency Act, which would require the State Department to issue an annual report on the ties between "criminal gangs and political and economic elites in Haiti," the bill reads. Through his organization, Shekinah.fm, Toussaint has created a petition to garner support for the bill, which now has more than 126,000 signatures.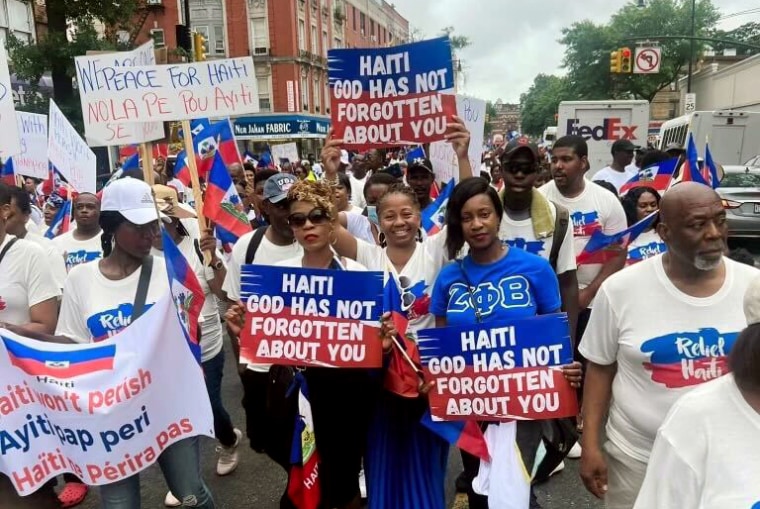 Toussaint also said he wants the Biden administration to keep open the humanitarian parole program, which allows the U.S. government to grant advanced travel authorization for Haitians, along with other groups including Cubans, Nicaraguans and Venezuelans. More Haitians have been allowed to seek asylum in the U.S. after President Biden took office, according to an internal planning document obtained by NBC News in July 2022.
Despite the uphill challenges, Toussaint said he is "very hopeful" about Haiti's future, which he said comes down to "us taking responsibility" and "us coming together.""As a believer, I am hopeful in God and I believe there is always hope," Toussaint said.