Lorraine Toussaint relished the opportunity to slip out of her jailhouse jumpsuit as Vee in "Orange is the New Black", AND get her sexy on as Naomi Holloway in the new TV One film "Runaway Island." Back home, Naomi keeps up appearances as a senator's widow, never suspecting that when the eyes of the world fall away, she'll be willing to risk it all for a second chance at love.
TV One, which produced "Runaway Island," scrambled to get the project ready to premiere at the 2015 American Black Film Festival (ABFF; June 11-14) in New York City. It was just last year that the script took top honors in ABFF-TV One Screenplay competition.
Toussaint felt drawn to the story, in part, because she got to play "a romantic character. It was nice to bring that out [given] the lack of such roles for women over 50," she reflects.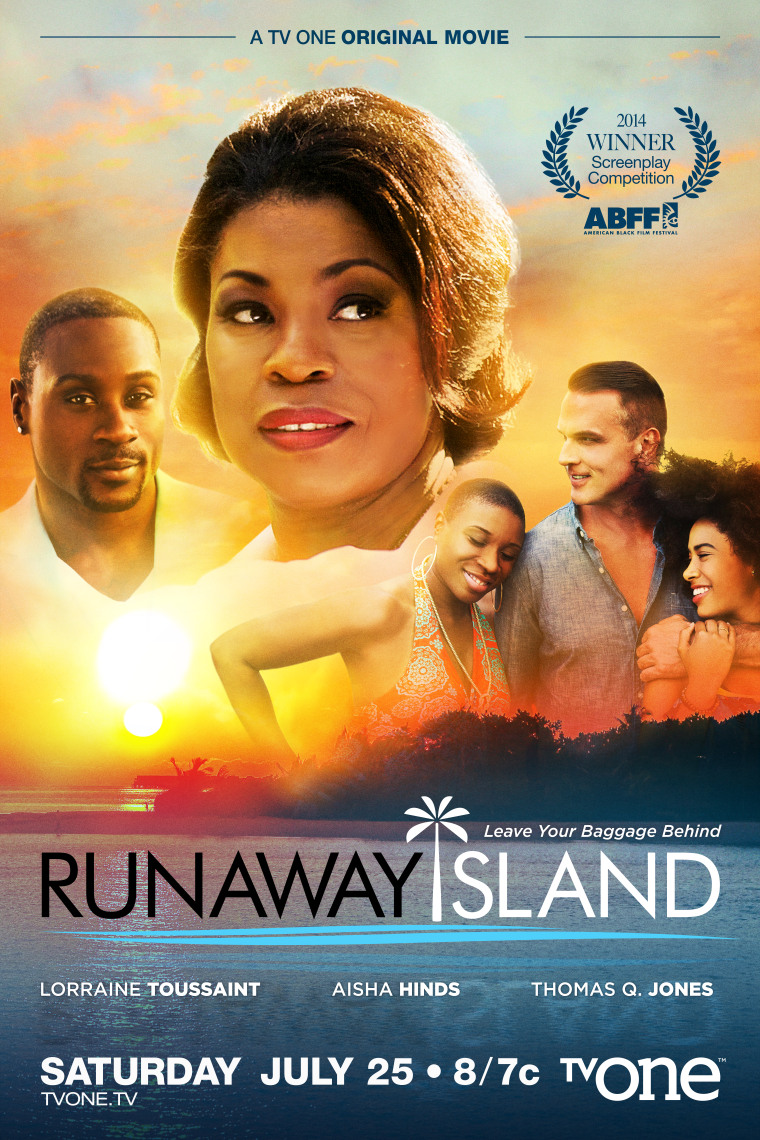 These actors came to me open and willing to dig deep. So we got there together.
The island has a way of causing each of its visitors to face a side of themselves that they'd prefer stay hidden. Aside from Toussaint, the cast includes Thomas Q. Jones ("Being Mary Jane"), Aisha Hinds ("Star Trek Into Darkness"), A. Russell Andrews ("Grey's Anatomy"), Erica Tazel ("Justified"), and Tim Wright ("Barbershop").
Christopher Brandt started writing the project with the kernel of an idea: To leave a bunch of strangers "with issues" stranded in the Sea Islands, off the coast of South Carolina and Georgia. This low country is home to the Gullah people, descendants of enslaved Africans who retained rich cultural traditions that include storytelling, music, and crafts.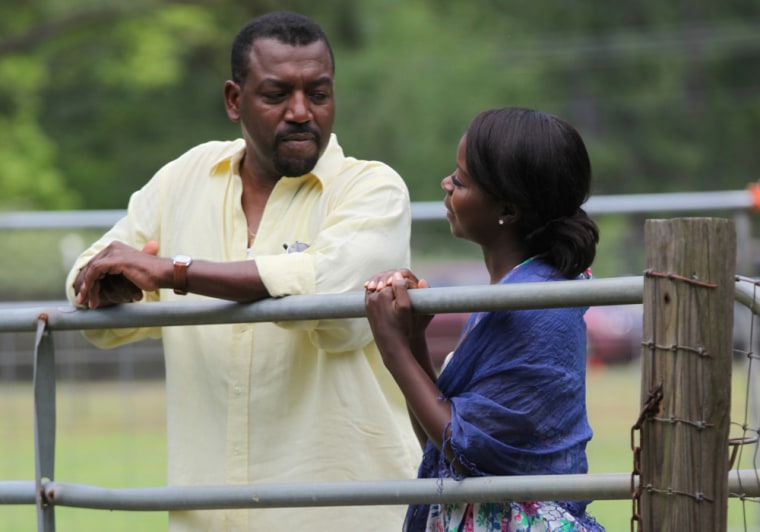 Runaway Island quietly calls to mind Julie Dash's classic 1991 film, Daughters of the Dust. "I don't think [a film has been set there] since 1991," says Brandt, who liked the idea of returning to such a meaningful setting. With his $5000 grand prize for the script, he bought a laptop and paid bills.
Though his background was in science and social services, Brandt found writing increasingly became his passion. Yet he stood on the fence about changing careers, until he consulted his mother, who lay in the hospital dying of cancer.
"In our last conversation, I asked, 'Do you think I should do this?' and she said, "I know you can do whatever you put your mind to.'"
Emboldened, he took the leap, and in a year's time signed with a manager, became a semi-finalist for an ABC writing fellowship, and received co-story credit on "Rebellious Soul," a musical starring K. Michelle and directed by Idris Elba. Brandt's currently shopping pilots and features, a couple of which appear to be placed, but can't be discussed because the ink's not dry.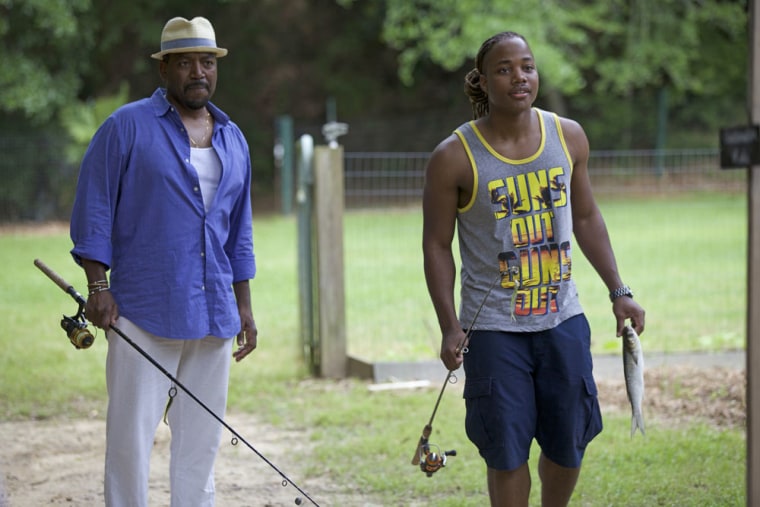 The screenwriter didn't make the trek to the set of Runaway Island from his home in Kansas City, MO, and will meet the cast and crew for the first time at the New York City premiere. (The rest of the country can catch the film on TV One starting June 25.)
"I put it in the hands of the director for her to do what was best," says Brandt, who is relocating to Los Angeles this summer.
Director Diane Houston ("Take the Lead") shot the two-hour film in a tight 15 days in Fair Hope, Alabama—which doubled for the Sea Islands—complete with alligators, snakes, flying bugs, and thunderstorms.
"The cast and crew were both brave and exhausted," she recalls. "It was like running a marathon, then running it again, and again."
"I love my cast," Houston says, adding: "These actors came to me open and willing to dig deep. So we got there together."