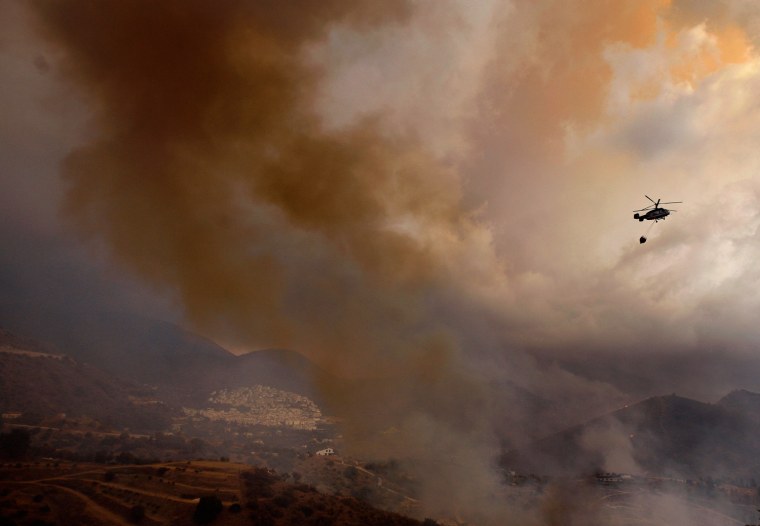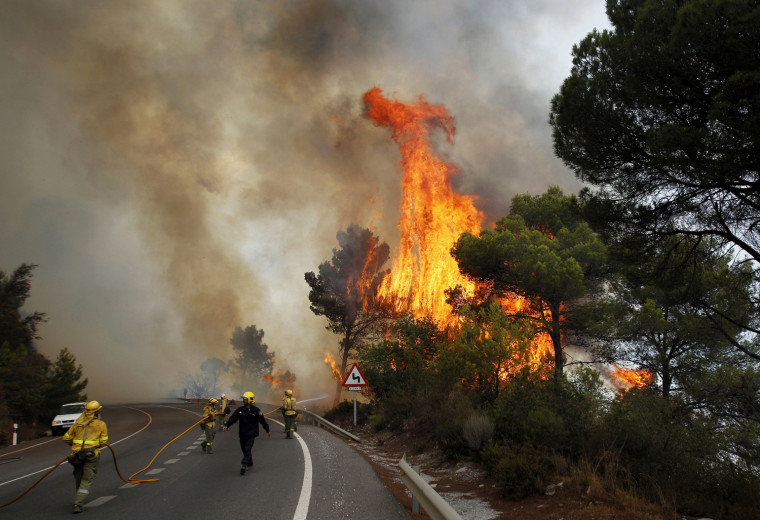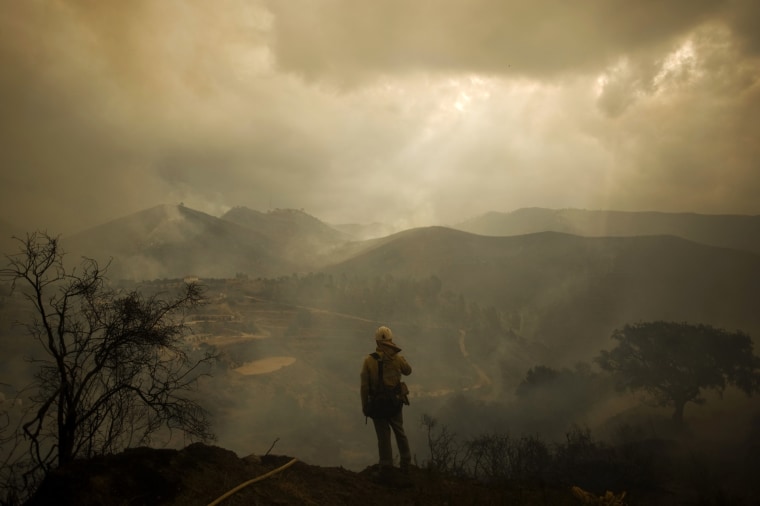 Reuters -- A wildfire raging out of control along southern Spain's Costa del Sol killed one man, injured several people and forced the evacuation of thousands on the edge of the upmarket tourist resort of Marbella, regional authorities said on Friday.
More than 300 firefighters were battling the flames, which had spread several kilometers along hilly ground behind the coast, and 31 planes and helicopters were dumping water on the blaze.
Millions of tourists visit the Costa del Sol, famed for its beaches and nightlife, every year and hundreds of thousands of expatriates from northern Europe live on the coastal belt.
"The fire is horrific, with flames 10 to 15 meters high," Angel Nozal, the mayor of Mijas, an inland town between Marbella and Malaga, told the national daily El Pais.
The charred body of an elderly man was found in Ojen, north of Marbella, and a man and a woman in their fifties were taken to the city's Costa del Sol hospital after suffering serious burns, the regional government of Andalusia said.
The fire broke out on Thursday near the port city of Malaga and raced westward through tinder-dry hilly countryside, fanned by strong winds and high temperatures.
Related links on PhotoBlog: