In today's newsletter: Republican strategists suggest "pro-life" language may be losing elections. Hurricane Lee strengthens to a major Category 5 storm. And a spicy tortilla chip is pulled from shelves after a teen's death. 
Here's what to know today.
Republicans rethink 'pro-life' messaging after several election losses
At a closed-door meeting of Senate Republicans this week, lawmakers were presented with polls that showed the way many of them talk about abortion no longer resonates with voters. 
"What intrigued me the most about the results was that 'pro-choice' and 'pro-life' means something different now, that people see being pro-life as being against all abortions … at all levels," said Sen. Kevin Kramer of North Dakota. 
This is Morning Rundown, a weekday newsletter to start your morning. Sign up here to get it in your inbox.
Those poll results — presented by the head of a super PAC closely aligned with Senate Minority Leader Mitch McConnell — have led Republican strategists to explore a shift from "pro-life" messaging. Plus, the GOP has suffered consistent Election Day losses when reproductive rights were on the ballot, and abortion is shaping up to be a potent issue on the presidential campaign trail.
One term already being tossed around, at least by Sen. Todd Young of Indiana, is "pro-baby policies," a term he coined "to demonstrate my concern for babies." 
Our politics reporters spoke to more Republican lawmakers about their takeaways from the meeting. Read the exclusive story here.
 Protester glues feet to floor, delaying U.S. Open match between Coco Gauff and Karolína Muchová for 49 minutes
A match between Coco Gauff and Karolína Muchová in the U.S. Open tennis tournament in New York was stopped after an environmental protester "glued his feet to the cement floor," according to an announcer and tournament official. 
The play between the two was delayed for 49 minutes, and the disruption was claimed by the group Extinction Rebellion. It used the slogan "no tennis on a dead planet" to call for an end to fossil fuels. After the delay, Gauff beat Muchová to advance to Saturday's final. 
Hurricane Lee strengthened to major Category 5 storm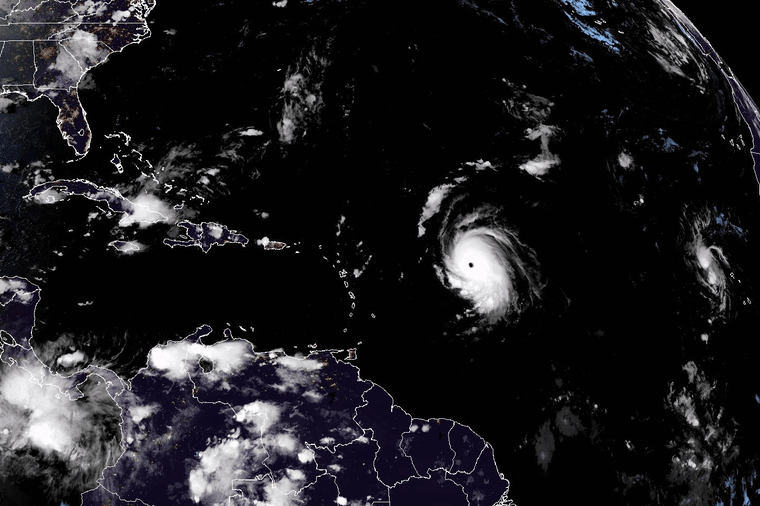 Hurricane Lee has intensified, with forecasters predicting "dangerous beach conditions" around the western Atlantic. It's expected to cause life-threatening surf and rip currents, according to the National Hurricane Center. 
It's still unclear whether the storm will make landfall, but forecasters warned that swells are expected to reach parts of the Lesser Antilles today and the British and U.S. Virgin Islands, Puerto Rico, Hispaniola, the Bahamas and Bermuda this weekend.
Effort to free American trapped in Turkey cave to begin as soon as Friday
Turkish rescuers are ready to being the process of freeing an American caver stuck over 3,000 feet underground within the next few days, according to an emergency management official. 
Mark Dickey is over 3,000 feet down in the Morca cave, which is the third-deepest cave in the country, officials said. Over 100 rescuers were at the site ready to help get Dickey to the surface after he suffered gastrointestinal bleeding that left him unable to return on his own. The American posted a video saying he was up and walking but added, "I'm going to need a lot of help to get out of here." 
Danny Masterson gets 30 years to life in prison 
"That '70s Show" star Danny Masterson displayed no visible reaction at a Los Angeles courtroom yesterday as a judge read his sentence: 30 years to life in prison for raping two women more than 20 years ago at his Hollywood Hills home.
The sentence caps a high-profile trial that cast attention on the controversial Church of Scientology and saw both victims take the stand to admonish Masterson and urge the judge to give a harsh punishment. Masterson has, via his lawyers, repeatedly denied sexually assaulting the women, while one of his lawyers said that the legal battle isn't over. 
Today's Talker: A spicy tortilla chip that allegedly contributed to a teen's death… 
…will be pulled from the shelves. A mother said her 14-year-old son ate the chip — which is seasoned with two of the hottest peppers in the world — and was pronounced dead at the hospital later that day. The "One Chip Challenge" has been marketed by the company Paqui, daring people to eat one chip and then wait as long as possible before relieving the burn with water. 
Politics in Brief
 Jan. 6 investigation: Former Trump White House adviser Peter Navarro was convicted of criminal contempt of Congress for failing to comply with a subpoena related to the plot to overturn the 2020 election
Paxton impeachment trial: A former aide to Texas Attorney General Ken Paxton fought back tears as he testified about his ex-boss in the third day of a trial to determine whether to remove and bar Paxton from office.
2024 election: It's time to move on from the idea that Gavin Newsom might run for president in 2024, the California governor told "Meet the Press" host Chuck Todd. 
Biden's cabinet: White House chief of staff Jeff Zients told all Cabinet members he wanted to know by the end of the summer whether they'll stay through next year. Some members were tempted to leave, but they all opted to stay. 
Florida politics: Gov. Ron DeSantis engaged in a heated argument with an audience member at a news conference who blamed him for the recent racist mass shooting in Jacksonville.
Staff Pick: Frightened to death? Eat some bread!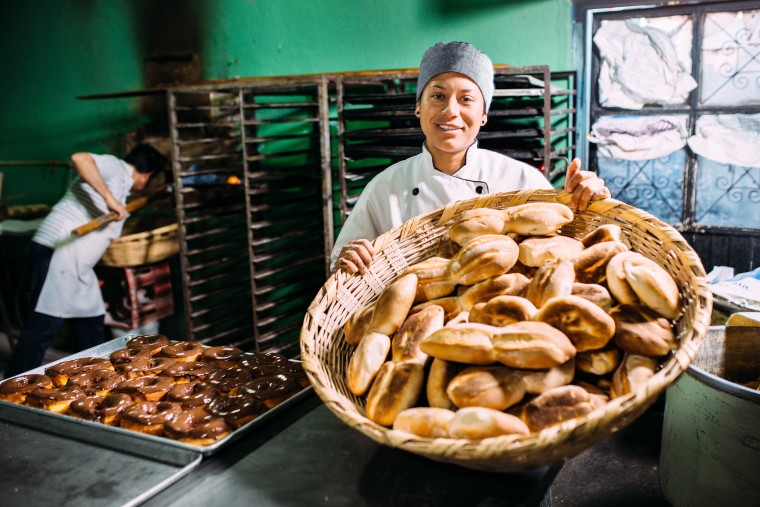 I loved this story from our Telemundo colleague Albinson Linares in Mexico City, who takes a look at what's behind the tradition of eating bolillos, or rolls that are similar to French bread, when people are scared. He spoke to several experts and found this long-standing custom actually makes sense medically. Carb lovers rejoice!— Sandra Lilley, NBC Latino editorial director
 In Case You Missed It
Select: Online Shopping, Simplified
 You may be thinking about restocking your face mask supply as Covid cases increase, but some options offer more protection than others. Experts explain how to determine which type of disposable face masks to wear and how to choose the best options.
Sign up to The Selection newsletter for exclusive reviews and shopping content from NBC Select.
Thanks for reading today's Morning Rundown. Today's newsletter was curated for you by Elizabeth Robinson and Elizabeth Both. If you're a fan, please send a link to your family and friends. They can sign-up here.