The man accused of killing ex-New Orleans Saints defensive end Will Smith was "not the aggressor" in the altercation that left the Super Bowl champion dead Saturday night, the man's lawyer said Sunday.
Cardell A. Hayes, 28, who has been charged with second-degree murder in Smith's death, is "claiming that he is not guilty," the lawyer, John Fuller, told reporters after a court appearance. "He is completely competent and completely aware of what he did."
Hayes' bond was set at $1 million Sunday.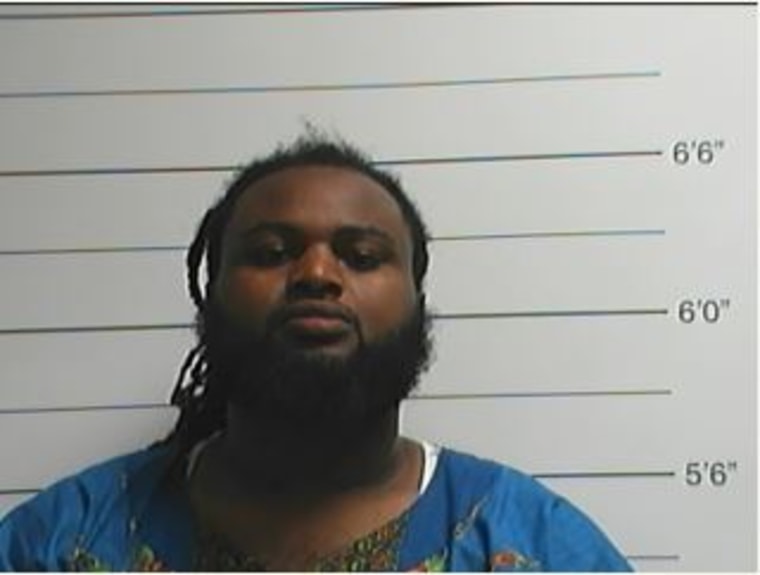 New Orleans police said Smith, 34, was shot dead after his vehicle was rear-ended by Hayes' Hummer H2.
"The male victim and the driver of the Hummer exchanged words at which time the driver of the Hummer produced a handgun and shot the male victim multiple times," police said in a statement.
Related: Slain Saints Player Will Smith Had Dinner With Cop Sued by His Alleged Killer
Smith died at the scene. His wife was shot in the leg and was hospitalized with non-life-threatening injuries, authorities said.
Fuller said it was "possible" that someone else involved in the altercation had a gun and that another vehicle struck Hayes' Hummer before the shooting.
"Hayes began following the car to read the license plate," Fuller said, adding that his client dialed police before the confrontation and that there was a second accident that led to the shooting.
"I talked to several witnesses today," Fuller said. "The story that's real is different than what's [being] reported."
Fuller added that Hayes waited at the scene for the police to arrive.
"His actions are consistent with complying with law enforcement," he said. "Tell me if that's consistent with someone who is looking for blood."
Smith played with the Saints for a decade and helped win a Super Bowl in 2009.