President Barack Obama offered his condolences Saturday on the death of Muhammad Ali, joining millions of Americans in recalling how the fighter inspired him.
"Like everyone else on the planet, Michelle and I mourn his passing," Obama said in a statement. "But we're also grateful to God for how fortunate we are to have known him, if just for a while; for how fortunate we all are that The Greatest chose to grace our time."
Related: Muhammad Ali, 'The Greatest of All Time', Dead at 74
Obama called Ali's wife, Lonnie, to tell her how fortunate he was to have met the former champion and that the worldwide mourning showed how remarkable his life was, a White House spokeswoman said.
Obama said he keeps a pair of Ali's gloves on display in his White House study, under the iconic 1965 photograph of a 22-year-old Ali standing over a fallen Sonny Liston.
"I was too young when it was taken to understand who he was — still Cassius Clay, already an Olympic Gold Medal winner, yet to set out on a spiritual journey that would lead him to his Muslim faith, exile him at the peak of his power, and set the stage for his return to greatness with a name as familiar to the downtrodden in the slums of Southeast Asia and the villages of Africa as it was to cheering crowds in Madison Square Garden," Obama said.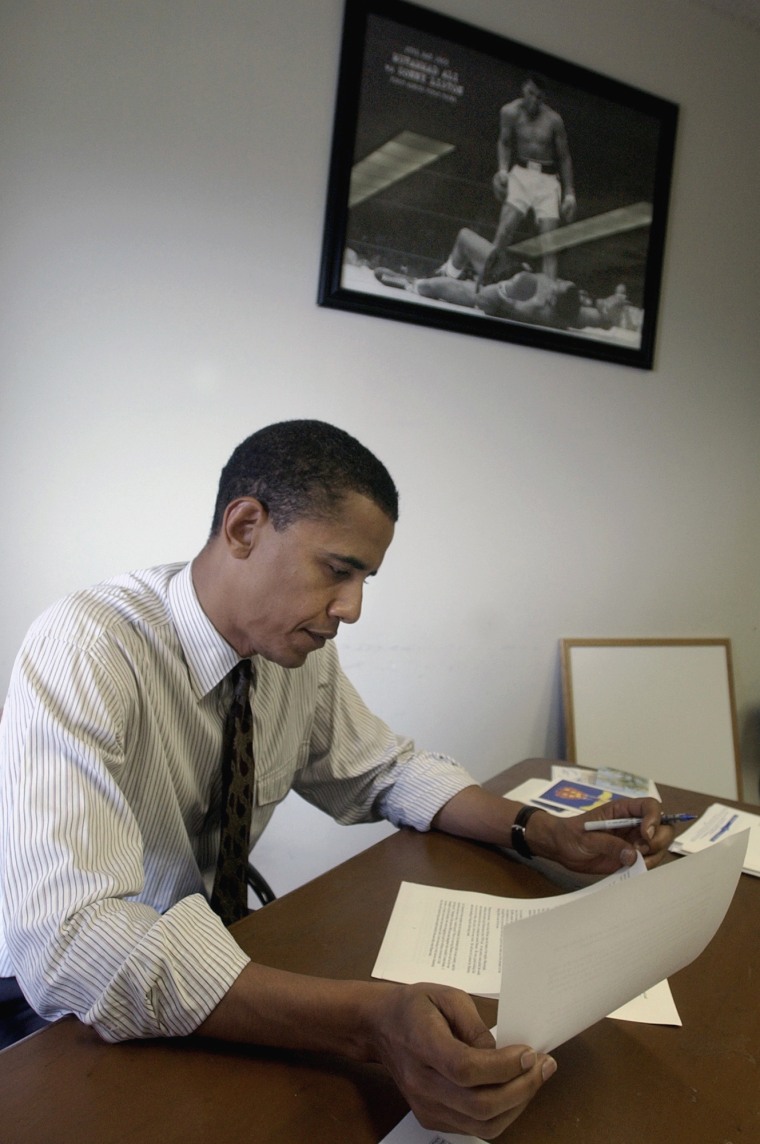 "'I am America,' he once declared," Obama continued. "'I am the part you won't recognize. But get used to me — black, confident, cocky; my name, not yours; my religion, not yours; my goals, my own. Get used to me.' That's the Ali I came to know as I came of age — not just as skilled a poet on the mic as he was a fighter in the ring, but a man who fought for what was right. A man who fought for us."
The president added: "He wasn't perfect, of course. For all his magic in the ring, he could be careless with his words, and full of contradictions as his faith evolved. But his wonderful, infectious, even innocent spirit ultimately won him more fans than foes — maybe because in him, we hoped to see something of ourselves."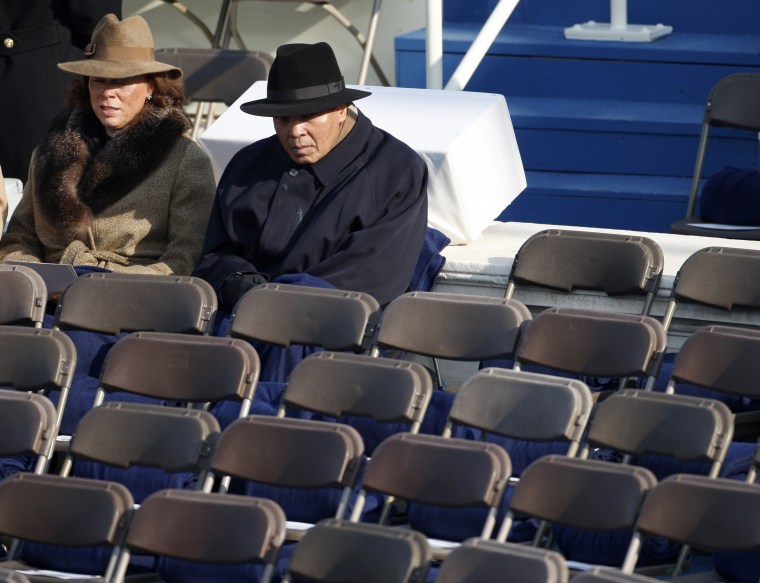 The two presidents who preceded Obama also mourned Ali on Saturday.
George W. Bush, who honored Ali with the Presidential Medal of Freedom, recalled wondering aloud during the 2005 ceremony how he stayed so "pretty" after so many fights, adding, "It probably had to do with his beautiful soul."
Bush praised Ali as an "iconic and historic figure who thrilled, entertained, influenced and inspired millions. Americans will always be proud to have been in his corner and called him one of our own."
Bill Clinton, stumping for his wife, Hillary, in California, said he'd idolized Ali as a young man. "It was like watching somebody you couldn't decide, is this guy a boxer or a ballerina?" Clinton said. "The way he moved, the speed, the grace. The power. I knew it was something magical."
Clinton, who will deliver a eulogy at Ali's Friday funeral, recalled watching Ali transform from brash and funny to political and devout — and, finally, to valiant victim of a degenerative disease.
"And to the very end, he was actually astonishingly good humored about the burden of his later years," Clinton said. "So by the time he died, who he was as a person was greater than his legend, which should be all of our goal in life. You want to be better than your publicity, not worse."