The jail that was the site of Jeffrey Epstein's apparent suicide Saturday was recently described as "torture" by another high-profile inmate.
The notorious drug lord Joaquin "El Chapo" Guzman complained about the conditions at the Metropolitan Correctional Center before he was sentenced last month to life in prison.
"I've been forced to drink unsanitary water. I've been denied access to fresh air and sunlight," Guzman complained to Judge Brian Cogan through a translator at his sentencing in Brooklyn federal court July 17.
"The only air I have in my cell comes through in the air vent," and the noise is so loud "I have to clog my ears with toilet paper," he said.
"It has been physical, emotional and mental torture."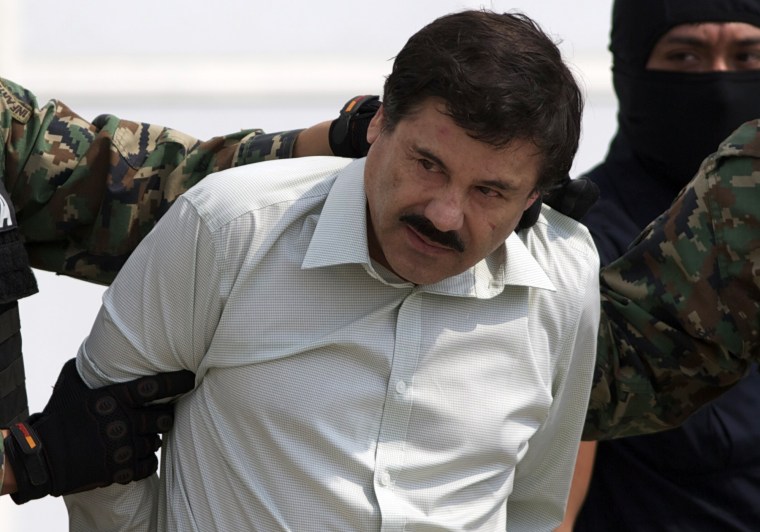 Guzman's restrictions at the 763-person federal jail in lower Manhattan were more severe than Epstein's, given the former's history of successful prison breaks. But complaints about the conditions at the jail are common — and date back decades.
Lawyers for mob boss John Gotti complained of inhumane conditions back in 1991 and asked that the so-called "Dapper Don" be moved to a different facility.
Inmates at the time called a part of the jail, which was built in 1975, the "roach motel," and an investigation by the website Gothamist last year found it also has a problem with rats and other issues.
"If I described these conditions to you — filthy, freezing, no natural light, isolation so extreme that you're punished for speaking through the walls, absurd rules like prisoners not getting to see the newspapers unless they're 30 days old, secrecy so deep that people are force-fed and lawyers can be punished for describing the conditions their clients are experiencing — you'd be forgiven for thinking that this was Iran or Russia," Jeanne Theoharis, a professor of political science at Brooklyn College, told the website.
"But in fact this gulag exists right here in lower Manhattan."
Ahmed Khalfan Ghailani, who was convicted of participating in the bombings of two American embassies in Africa in 1998, reportedly said he preferred being detained at the U.S. military base in Guantanamo Bay, Cuba, to the MCC, because Guantanamo was "more pleasant" and "more relaxed."
Inmates aren't the only ones facing difficulty at the jail. A report by the New York City civil service newspaper The Chief-Leader last year found the facility was also struggling with staffing issues, with officers having to cover three or four double-shifts a week.
Epstein's lawyers had asked for their client to be kept under house arrest pending his trial, but a judge refused the request.
The conditions may have seemed especially harsh to Epstein. He served his previous conviction for soliciting sex from a minor at the Palm Beach County stockade in Florida, where he was allowed to have his own private security and go to work at his office almost daily, sometimes not returning until 10 p.m.