A mother and a father were charged with manslaughter in their daughter's death after, Florida authorities say, they left their 18-month-old in a car after having returned home from a Fourth of July party.
Joel and Jazmine Rondon, 33, went to a holiday celebration in Lakeland with their three children — all under age 9 — and did not return home until 3 a.m. Wednesday, the Polk County Sheriff's Office said. Jazmine told Joel to bring in the 18-month old while she took the other two children inside upon their return, the sheriff's office said.
"Joel brought stuff inside their home, and when he went back outside, he saw all four doors to the Hyundai Elantra closed, and assumed Jazmine had gotten the toddler out," the sheriff's office said.
The couple went to bed and did not inquire about their 18-month-old until Joel asked one of the older children to check on the toddler at about 11 a.m., the sheriff's office said. After the toddler was not found inside the house, Joel found her still strapped in her car seat unresponsive.
She was pronounced dead after the couple rushed to Lakeland Regional Health Medical Center, where efforts were made to cool her body down. Her internal body temperature was above 104 degrees at 2:42 p.m.
"An autopsy determined that the victim's cause of death is hyperthermia due to being left in a car, and the manner of death is homicide," the sheriff's office said.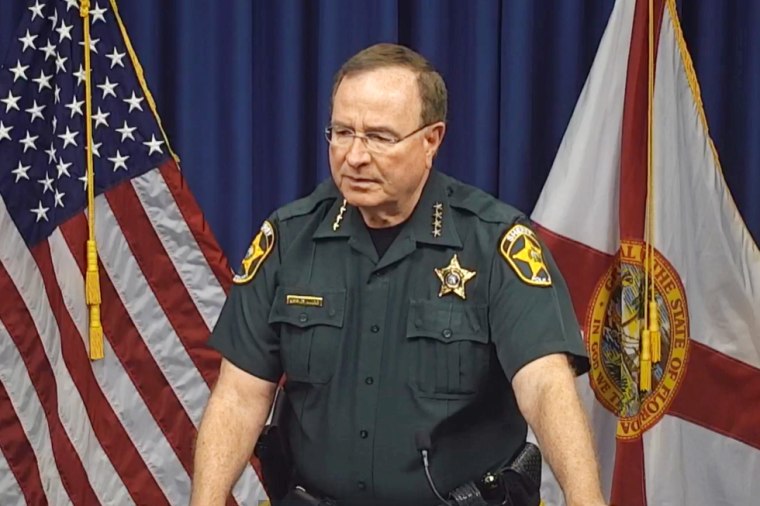 Joel and Jazmine submitted to drug tests later in the evening, and both tested positive for marijuana and alcohol, authorities said. Joel also tested positive for meth, the sheriff's office said.
They were arrested and transported to the Polk County Jail on Thursday, it said. Inmate records were not immediately available, and it is unclear whether they have attorneys.
Polk County Sheriff Grady Judd called the situation a case of "pure negligence" at a news conference Thursday afternoon. The couple's two other children are with relatives, and the Department of Child and Family Services is also investigating, Judd said.
The temperatures were in the 70s overnight but began to heat up early in the morning, Judd told reporters.
The heat index in the area was 105 by 11 a.m., meaning the temperature was most likely 94 or 95 degrees outside, Judd estimated.
"The car was outside, not in a garage, not under a tree, not under any shade at all," Judd said. "And obviously we will try to re-create with the same temperature the heat of the car. Research shows us that the temperature of the car could have been anywhere between 130 and 170 degrees."