The major airlines' trade group wants to standardize the size of carry-on luggage — and it wants you to slim down your bags.
The International Air Transport Association, meeting this week in Miami, announced an initiative to create one standard size for carry-on luggage accepted by the world's airlines in what IATA Vice President Tom Windmuller called "a program that's designed to make things easier for everybody, first and foremost for the passenger."
As many as 40 airlines around the world have expressed interest in the idea, Windmuller said.
But there's one hitch: The proposed standard is significantly smaller that what most major U.S. airlines already accept.
IATA proposed a standard size for bags of 21.5 inches long by 13.5 inches wide by 7.5 inches deep, slightly less than 2,177 cubic inches. That should "optimize the accommodation of carry-on bags given differing carry-on bag sizes and airline policies," it said, helpfully adding that manufacturers are already working bags that size, which should be in stores by the end of the year.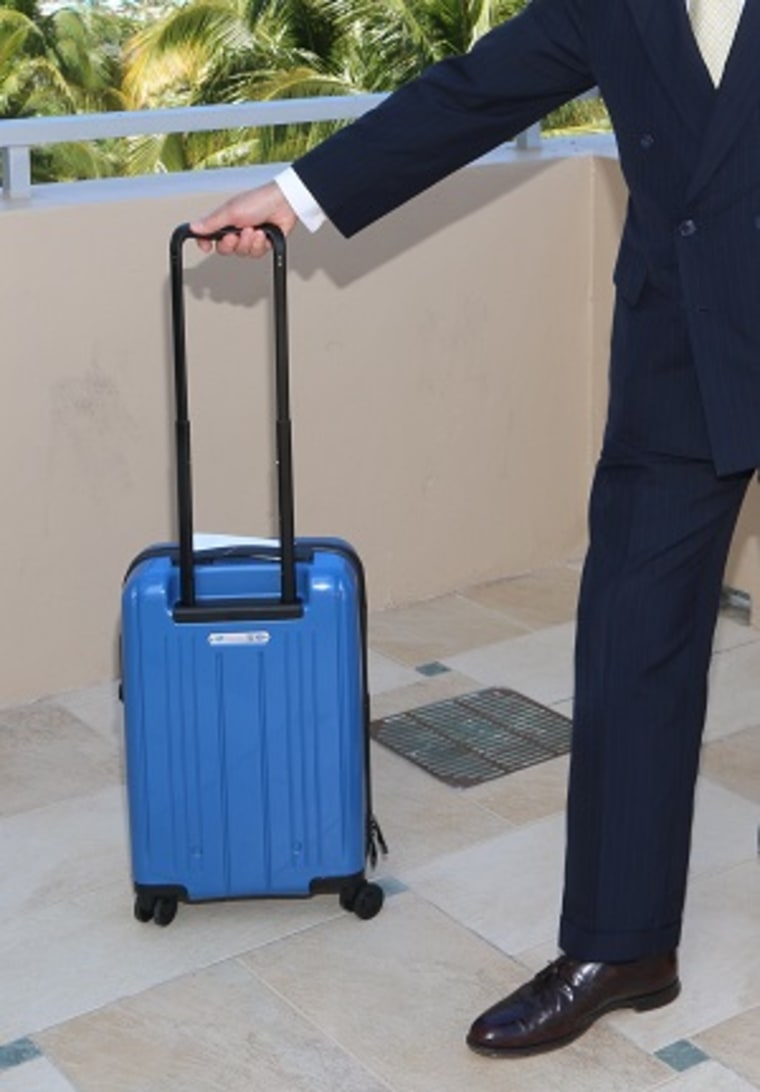 But if you fly most major U.S. airlines, that's a downgrade.
According to restrictions posted on their websites, Delta, American, United and JetBlue already accept bags bigger than that. All impose a limit of 22 by 14 by 9 inches. That's a half-inch longer and wider and a full 1½ inches deeper, or almost 600 cubic inches bigger.
And if you fly Alaska Airlines, you're really going to be pinched. It currently accepts bags as large as 24 x 17 by 10 inches. That works out to a whopping 4,080 cubic inches — 87 percent bigger than what the IATA wants to impose.
Related: Fliers Complain Over 'Arbitrary' Carry-On Rules
Windmuller said the proposal "should bring a degree of standardization to the industry and make it easier for everybody concerned."
If nothing else, he said, "the passenger will know that if he or she buys this bag, they'll be able to take it on board a growing number of airlines, that you don't need to be concerned about the size of the bag."