An Albuquerque Fire Department dispatcher has been reassigned after he allegedly refused to help a distraught woman asking for assistance on a 911 call as her friend was dying after being shot, fire officials said.
In audio released Tuesday, a dispatcher identified as Matthew Sanchez appears to get frustrated by a woman tending to Jaydon Chavez-Silver, a 17-year-old who was shot by a gunman who opened fire into a house where a party was being held at around 10 p.m. on June 26, authorities said.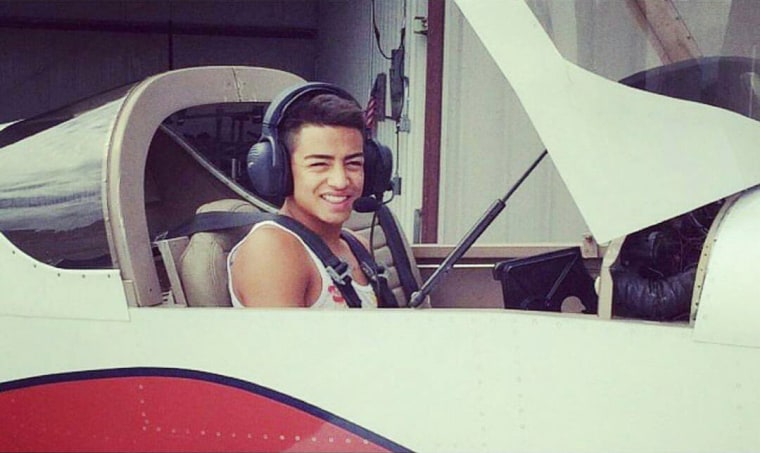 Chavez-Silver was pronounced dead at a hospital, and there have been no arrests, Albuquerque police said Tuesday.
Sanchez asks several times whether the victim is breathing, and the caller says, "He's barely breathing. How many times do I have to f---ing tell you?"
Sanchez is heard responding, "OK, you know what, ma'am? You can deal with yourself, I'm not going to deal with this, OK?" The caller pleads, "No, my friend is dying! I …" and the line disconnects.
"After learning of the alleged misconduct, Driver Matthew Sanchez was immediately removed from the dispatch center and placed on administrative assignment," Albuquerque Fire Chief David Downey said in a statement.
"An internal investigation has been initiated. As the Chief of the department, I am taking the allegation very seriously," he said.
Sanchez has been with the fire department for 10 years, and has been a dispatcher for the last three years and five months, an AFD spokesperson said. The investigation will look at whether other calls have been handled in a similar manner, the spokesperson said, but the investigation is not complete and no conclusions have been made.
Chavez-Silver was to be a senior at Manzano High School. His mother, Nicole Chavez, said in a statement to NBC station KOB that released dispatch recording confirmed rumors that her son was not given the care he deserved.
"We heard rumors about the 911 operator hanging up on the caller when Jaydon was shot but had no other information. After hearing the call today, it is heartbreaking to listen to," she said. "Right now, we just want to find the people responsible for this violent, deadly crime."
Police said at the time Chavez-Silver was shot that they had no motive in the shooting and no indication whether he was the intended target.
Nicole Chavez told NBC News Tuesday that she has been assured by the detective working the case that investigators have leads in the shooting. She said her son was starting football practice and had dreams of going to college.
"I think for a parent it takes part of you. It takes part of you with him," she said. "You are left with an empty spot in your heart forever."
A reward of $4,000 has been raised for information leading to the gunman, Chavez-Silver's family said in a statement.
Nicole Chavez said of this dispatcher, "I don't understand why he did what he did," and she hopes the call leads to training to ensure that it never happens again. "This call was not handled appropriately," she said.