Attorney General Loretta Lynch and FBI Director James Comey met Monday to discuss reviewing as swiftly as possible the newly discovered emails that could be related to their probe of Hillary Clinton's private server, officials told NBC News.
Lynch and Comey spoke following their regular national security meeting at the Justice Department. During the meeting, which FBI and Justice Department officials described as cordial, Lynch expressed her continued confidence in Comey, one Justice Department official told NBC News.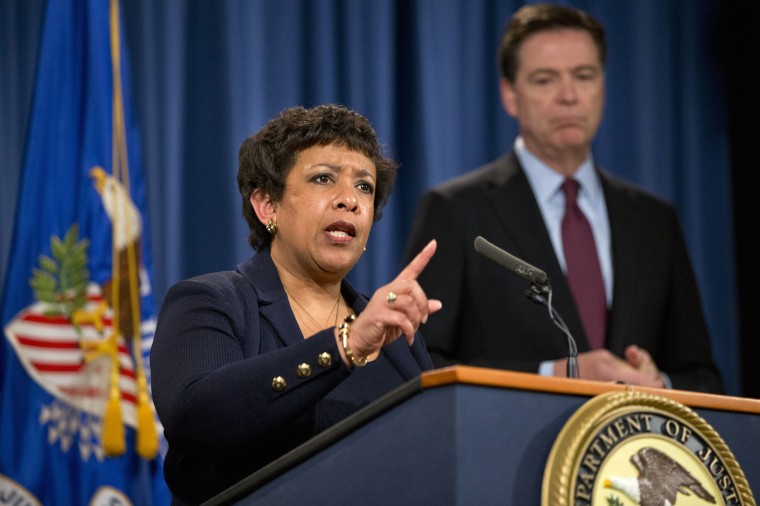 Officials have been poring over the 650,000 emails found on former congressman Anthony Weiner's laptop since Sunday night — using a program that will target only the emails to and from Clinton's closest aide, Huma Abedin, within the time when Clinton was secretary of state.
Agents will compare the latest batch of messages with those previously investigated to review whether any previously unseen missives contain classified information.
Related: DOJ to Lawmakers: Working 'Expeditiously' With FBI on Emails
It is likely that a relatively small number will be related to that case, a law enforcement official familiar with the investigation into emails related to the probe of Clinton's private server told NBC News on Monday.
Officials tell NBC News the process of combing through the emails is ongoing and is taking longer than originally anticipated.
The latest revelations come after the FBI revealed on Friday it was reviewing a new batch of emails that appeared to be "pertinent" to their suspended investigation into Clinton's use of a private server — and multiple federal sources told NBC News they were found as part of an ongoing probe into Weiner's alleged illicit communication with an underage girl.
The FBI did not describe the nature of the emails.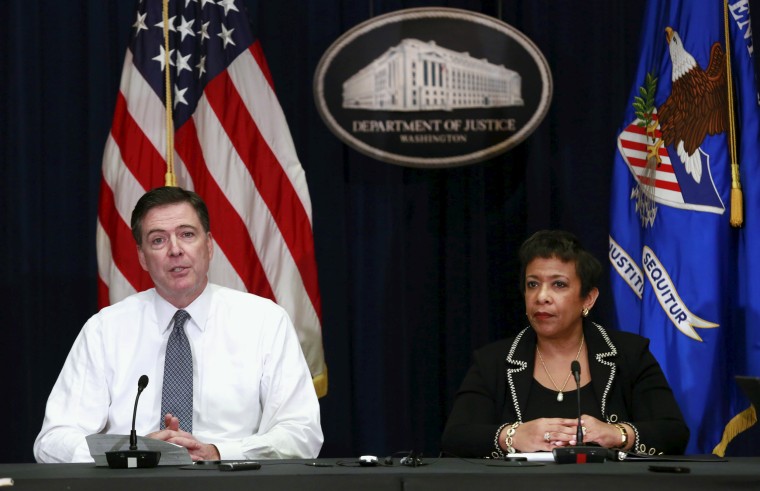 The Justice Department originally was opposed to the FBI's plan to notify Congress about the discovery of the new emails, according to senior officials familiar with the discussions. However, Comey concluded that it was better to inform Congress sooner rather than wait until after the election.
"In the end, we decided it was better to keep Congress informed," an FBI official involved in the process told NBC News on Saturday.
Weiner is the estranged husband of Abedin. The emails, the sources said, were found on the household laptop.
Abedin, through her lawyer, said she would cooperate with authorities but has not yet been contacted by the FBI. She said she found out from press reports that the FBI was looking at emails on her husband's laptop.