A black man from Oregon sued the city of West Linn alleging that police officers unlawfully surveilled him at work and then falsely arrested him in retaliation for having raised complaints with his employer about racial discrimination.
Michael Fesser of Portland claimed in the suit, an amended version of which was filed last month in U.S. District Court in Portland, that the incident left him suffering from emotional distress and resulted in economic damages. He sued the city and several members of the West Linn Police Department for false arrest, malicious prosecution, defamation and invasion of privacy.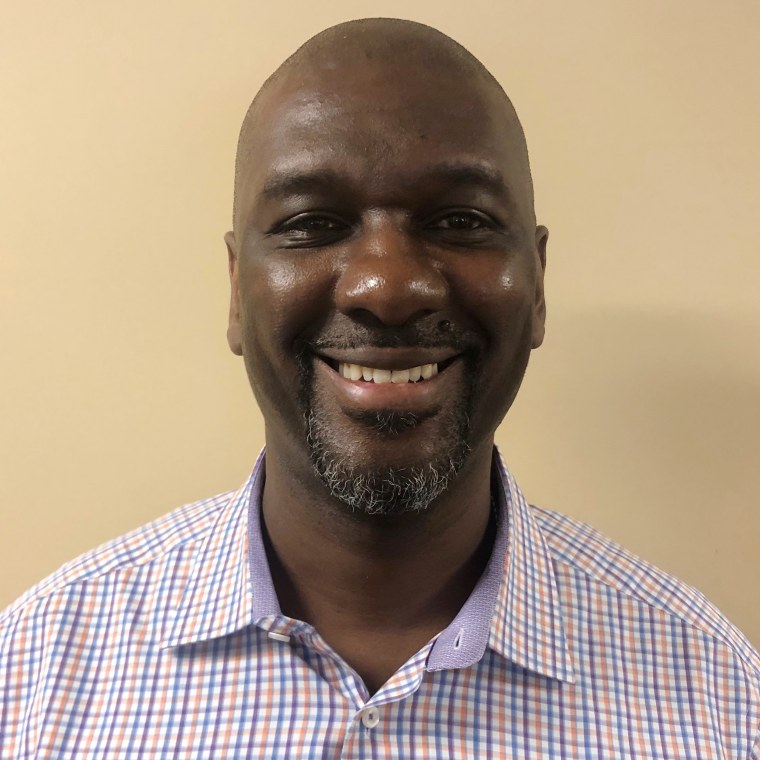 West Linn police began investigating Fesser in February 2017 after Fesser raised concerns to his boss, Eric Benson, owner of A&B Towing, that he was being racially discriminated against at work.
According to separate court documents, Fesser said the discrimination included coworkers' calling him racial slurs. After he raised his concerns, Benson contacted West Linn Police Chief Terry Timeus, his friend, and persuaded to look into allegations that Fesser had stolen from the company, according to the lawsuit.
The suit said the theft allegations were false and unsubstantiated.
But with the approval of West Linn police Lt. Mike Stradley, Detectives Tony Reeves and Mike Boyd used audio and video equipment to watch Fesser while he was at work, according to the suit. The surveillance was "conducted without a warrant or probable cause" and did not result in any evidence that Fesser was stealing from his employer, the lawsuit stated.
Download the NBC News app for breaking news and politics
Regardless, West Linn officers, with the help of Portland police officers, arrested Fesser days later based on Reeves' and Stradley's "false representations" to Portland police that they had probable cause for an arrest.
"Sgt. Reeves and Sgt. Boyd unlawfully arrested, detained and interrogated Mr. Fesser in Portland, outside their jurisdiction, without probable cause," the suit said, adding that the two officers took Fesser's personal belongings, including papers expressing his concerns about racial discrimination at work.
Fesser spent about eight hours at the police station before he was released on his own recognizance. He was later contacted by West Linn police to come to the station to retrieve some of his belongings. While he was there, officers informed Fesser that he had been fired from his job, according to the lawsuit.
"The West Linn Defendants' surveillance, arrest, incarceration and interrogation of Mr. Fesser without a warrant or probable cause and their pursuit of baseless criminal charges against Mr. Fesser were racially motivated, retaliatory, extra-jurisdictional and an egregious abuse of the power with which the police are entrusted," the suit said.
According to the lawsuit, criminal charges in the arrest weren't filed until after Fesser sued his employer over his termination and for discrimination. The charges were later dismissed.
During the litigation in the lawsuit against his employer, Fesser learned that the West Linn police investigation into the alleged theft began as a favor to his former boss, according to the suit. Text messages revealed during the legal proceedings showed that Reeves and Benson discussed the investigation.
In one message, Reeves said Fesser should be arrested before he went further with his racial discrimination complaint against his job so it would not look like retaliation.
The City of West Linn has since settled the lawsuit and agreed to pay Fesser $600,000. The lawsuit against his employer was settled in March 2018 for $415,000.
Paul Buchanan, Fesser's attorney, said his client is pleased that both cases have been resolved.
"He is doing fine," Buchanan said. "This was not about money for him. This was about that they should not be allowed to do this."
According to Buchanan, the settlement against the police department could be the largest in the state for a wrongful arrest.
A&B Towing and the Portland Police Department did not immediately return requests for comments.
The West Linn Police Department said the settlement "is not an admission of liability."
"The City of West Linn and the West Linn Police Department do not tolerate any acts of discrimination or disparate treatment by its employees," the department said in a press release. "In 2018, when the allegations were first reported, an internal investigation was conducted and swift and appropriate disciplinary personnel action was taken."