Six months after someone in California was announced a co-winner in the historic $1.6 billion Powerball jackpot, the mystery ticket buyer has finally been revealed — and it's a couple who were laying low on purpose, lottery officials said.
Newly minted millionaires Marvin and Mae Acosta said in a statement Tuesday that they were thankful for the "rare gift that has been placed in our care" after hitting all of the numbers.
Related: Winning Powerball Ticket for $1.6 Billion Jackpot Sold in California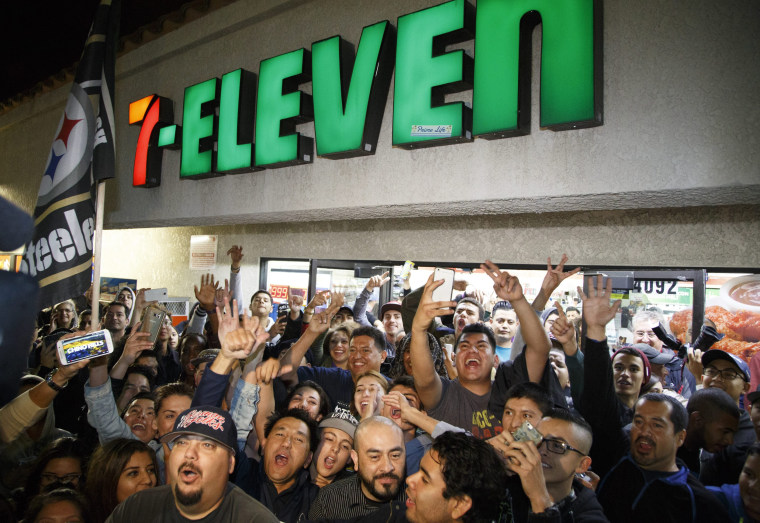 The couple will take home a cash option of $327.8 million before taxes from the Jan. 13 jackpot — split with two other winners in Florida and Tennessee.
But while those winners stepped forward relatively quickly, the Acostas were taking their time to mull over their financial options.
"It may have taken six months for them to come to one of our offices, but these winners did just what we tell all our winners to do — they read our Winner's Handbook and then assembled a team of legal and financial advisors to help them make the most of this windfall and prepare them for their new life as Lottery winners," California Lottery Director Hugo Lopez said in a statement. "We couldn't be happier for them and are thrilled they took the time to assemble the right team before coming in to claim."
The couple confirmed they have been consulting advisers who could help them become "good stewards" of their windfall.
"While many decisions are still to be made, we have committed nearly all of this new resource to a Trust and to charities that are important to us," they added. "While we are very grateful for the wonderful wishes and encouragement we've received, it is not our intention to become public figures, and we ask for and appreciate privacy going forward."
Related:What You Should Do If You Win the Powerball Jackpot
A 7-Eleven in Chino Hills, a suburb of Los Angeles, also netted a $1 million bonus for selling the winning ticket.
While the Acostas live in a state where winners must make themselves known publicly, the couple still declined to be interviewed or have a photo released Tuesday, the California Lottery said.
The Florida winners of the shared record jackpot, a married couple originally from Long Island, New York, also opted to take the lump sum, they said after coming forward in February.
The Tennessee winners, a family from the tiny town of Munford, were the first to reveal themselves, telling TODAY just days after they won the drawing that they didn't plan to quit their jobs or buy a mansion.