Authorities said they found child pornography at the Missouri home of a middle-school football coach accused of abducting and murdering a 10-year-old girl.
Police search warrants obtained by NBC News said authorities discovered a three-ring binder containing pornographic photos of young children at the southwest Missouri home of Craig Michael Wood, 45.
Officials also seized computers, cameras, 15 guns, and 30 video recordings from the home.
Fourth-grader Hailey Owens was found dead, with a gunshot wound to the head, stuffed in two trash bags inside plastic storage containers in the basement of Wood's home, a probable cause statement said. She also had apparent ligature marks on her arms. An autopsy is pending.
Wood made his first court appearance early Friday, appearing via video from the Greene County Jail, where he is being held without bond. His public defender said Wood plans to plead not guilty.
Hailey was walking to a friend's house in Springfield before 5 p.m. Tuesday — just two blocks from her own home. Witnesses told investigators that a man in a gold-colored Ford Ranger lunged at her, grabbed her, threw her in his truck and drove away.
Thousands are expected to gather for a candlelight vigil in the girl's honor Saturday night in Springfield, about 160 miles southeast of Kansas City.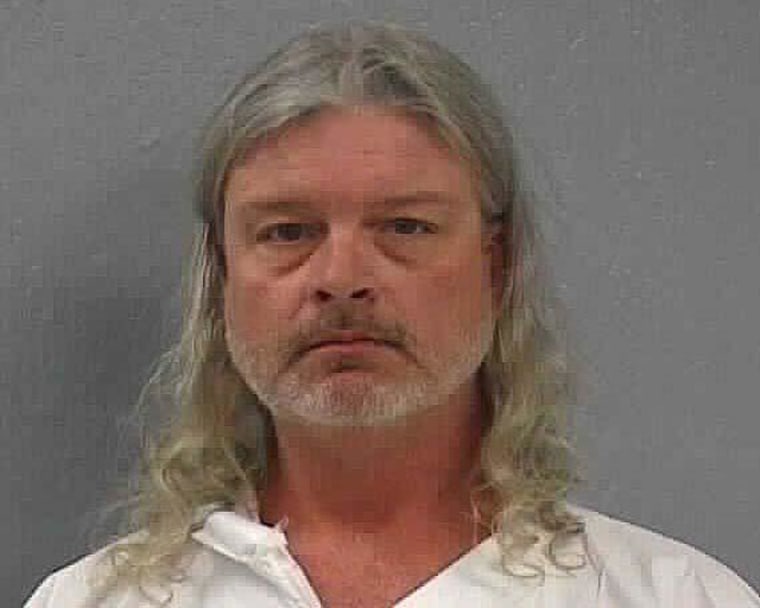 — Daniel Arkin