Movement on a measure aimed at preventing the government from shutting down this weekend was voted down in a procedural motion in the Senate on Tuesday — a move which sets Capitol Hill on a collision course that could lead to a shutdown this weekend.
The vote was 45 to 55.
Democrats enacted a last-minute push for renewed talks on must-do legislation to keep the government running, fight the Zika virus and to help flood-ravaged Louisiana rebuild. The aim is to see if Republicans will relent and add money to help with the Flint, Michigan water crisis.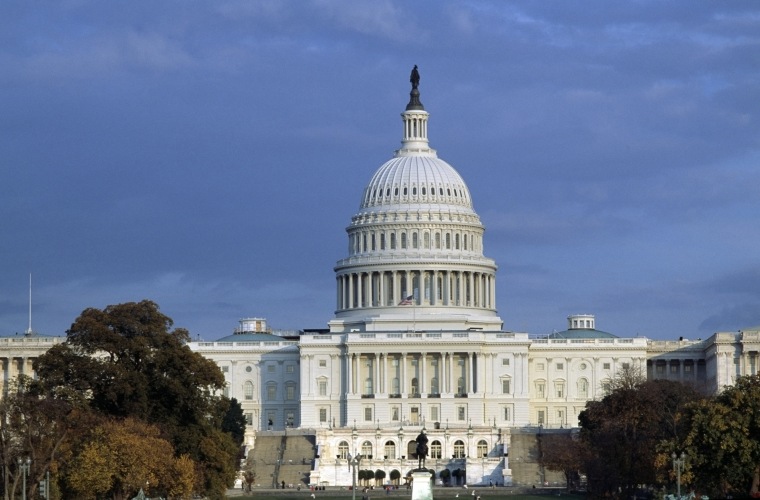 Without progress on the Flint water issue, Democrats vowed to block the stopgap funding bill Tuesday afternoon, a step that increases the chances of a shutdown at midnight Friday. They are pressing to add a bipartisan, Senate-passed measure to provide $220 million to help Flint and other communities with lead-poisoned water replace pipes and take other steps.
Democrats say it's unfair that the water crisis in Flint has gone on for a year with no assistance, while Louisiana is getting $500 million for floods that occurred just last month as part of the 10-week stopgap bill, called a "CR" (for "continuing resolution") in Washington code.
"Democrats have been clear that Congress should not leave Flint and other lead-tainted communities out of any (stopgap spending) negotiation that includes emergency disaster funding," said Senate Minority Leader Harry Reid, D-Nev., and other top Democrats in a Tuesday morning letter to McConnell. "Our request is simple: include both bipartisan disaster relief packages for consideration in the CR. We urge you to include bipartisan Flint legislation in the CR."
Senate Majority Leader Mitch McConnell, R-Ky., now has just a handful of options, one of which would be to strip $500 million in flood aid for Louisiana and other states from the bill.
"Is their solution now to remove help for flood victims?" McConnell asked in a Monday floor speech. "If their solution is to remove help for flood victims, they should say so."
Republicans say the Flint issue will be handled in a separate measure to authorize water development projects. That measure — without Flint money — is set for a House floor debate Tuesday, but Republicans are telegraphing it will be included in any final measure handled in a post-election session.
"We are going to deal with Flint," said House Majority Leader Kevin McCarthy, R-Calif.