A year and a half before Aaron Saucedo was charged with being the Phoenix serial shooter, law enforcement had in their hands a valuable piece of evidence against him: the gun he allegedly used to kill the first of nine victims.
They just didn't know it.
The Arizona Department of Public Safety had confiscated the Hi-Point 9mm and seven other guns of the same make from Phoenix-area pawn shops as they investigated a series of drive-by shootings on Interstate 10 in August and September 2015.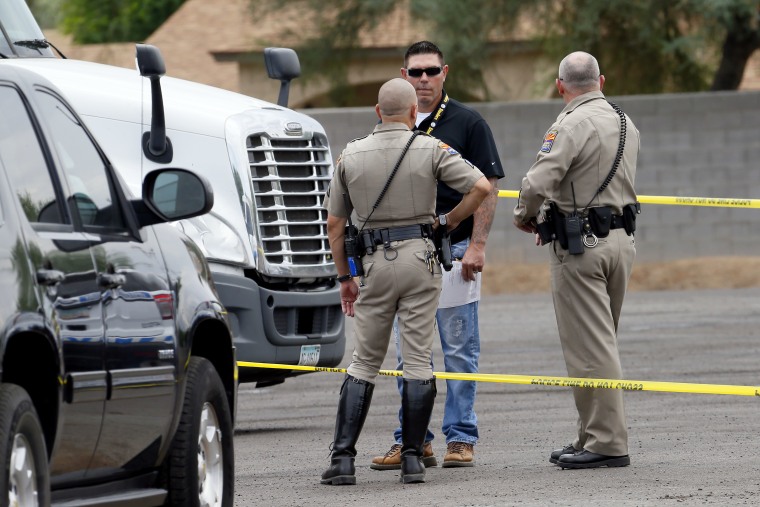 They test-fired all the weapons, and the state crime lab began analyzing them one by one to see if they matched evidence from four of the freeway cases, officials said. The first three yielded no hits, but the lab determined there was a match with the fourth gun, which had been pawned by a 22-year-old landscaper named Leslie Merritt.
The remaining four guns were never analyzed and they went back to the pawn shops within days, officials said. DPS didn't try to see if they could be tied to the freeway evidence or to any other unsolved crimes in the state.
"If you lose one of your children at a carnival and then you find the child, you don't continue to look for the child," DPS spokesman Raul Garcia explained.
What authorities now know is that one of the four guns that weren't analyzed belonged to Saucedo and was allegedly used to kill his mother's boyfriend, 61-year-old Raul Romero, who was shot dead outside his home on Aug. 16, 2015.
Saucedo pawned the Hi-Point 16 days after Romero's shooting — and went on to kill eight other people over the next 10 months, police said. The victims, including a 12-year-old girl, were ambushed near their homes or cars for no apparent reason.
It would take nearly a year after the final shooting for Phoenix police to make an arrest in the street shooter case.
Three weeks ago, they charged Saucedo, a former city bus driver, with killing Romero. After receiving a tip about Saucedo, they had tracked down the Hi-Point he had pawned and matched it to crime-scene evidence. It was the same gun that DPS had not analyzed in 2015.
DPS defended its decision this week not to analyze the Saucedo Hi-Point in 2015, saying it would have been pointless after the lab identified a different weapon as the one it was looking for.
"We were investigating the freeway shooting case and not anything else," Garcia said.
"Hindsight is 20/20."
Phoenix lawyer Jason Lamm said the lack of followup after the test-firing of the Saucedo gun may have been a missed opportunity.
"It certainly begs the hypothetical question as to whether other crimes could have been prevented if they did a more thorough analysis and investigation," Lamm said.
Lamm is not a disinterested party. He represents Leslie Merritt, the man charged with the freeway shootings after the DPS crime lab reported his gun was a match.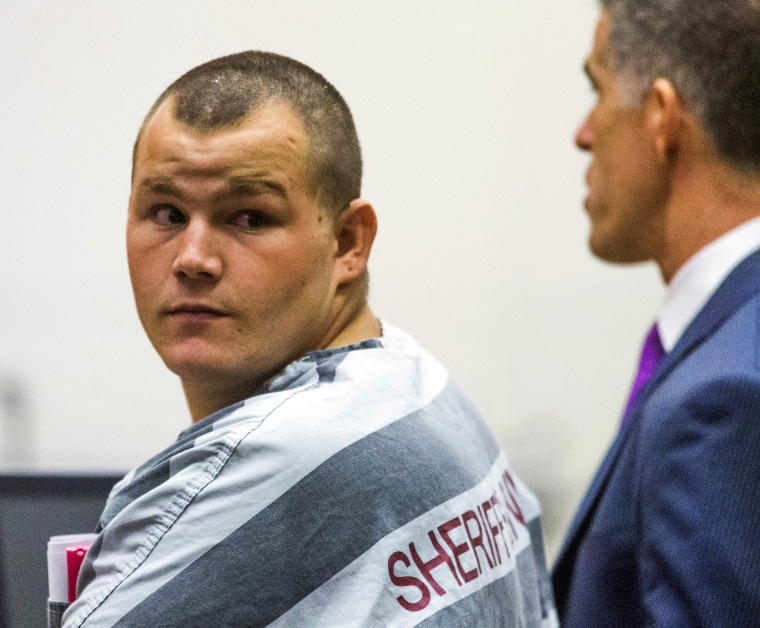 After Merritt was charged, it was revealed that his Hi-Point had actually been under lock and key at the pawn shop during one of the shootings, prompting DPS to revise its timeline of when one of the incidents took place by four days.
Merritt spent more than 200 days in jail before prosecutors dismissed the case, following a report by an independent ballistics expert that challenged the supposed match between the gun and bullets. He has since filed a $10 million lawsuit against the state, and a court recently returned his gun to him over police objections.
A DPS detective said during a deposition that without the ballistics match there was "no other evidence" against Merritt, according to court documents. But the department maintains its gun analysis was correct — and Garcia said Merritt is "still our suspect" in the freeway shootings.
When Phoenix police began investigating Saucedo, they looked into whether he might be responsible for the freeway shootings, none of which were fatal. They said none of the evidence tied him to the I-10 cases that terrified the city for several weeks.
In one of the stranger coincidences of the investigations, it turned out that Merritt and Saucedo had pawned their weapons at the same shop.
"I was definitely somewhat blown away," Lamm said of this happenstance. "But at the same time, this has been such a bizarre case that I don't think anything can surprise me at this point."