A white doctor at the center of a viral video showing him complaining that he was being "treated like a black person" during an arrest at Orlando International Airport on Thursday now says he created the disturbance on purpose to "prove a point" about police use of excessive force.
"If you're going to do this to a white doctor, who's 59-years-old, for doing nothing, then why would black people trust you?" Jeffrey Epstein, of Lakeland, told NBC affiliate WESH after his release from jail.
The incident began Thursday as Orlando police responded to several 6 a.m. calls of an unruly passenger at the American Airlines ticket counter when they arrived to find Epstein shouting obscenities, according to an arrest affidavit provided to NBC News.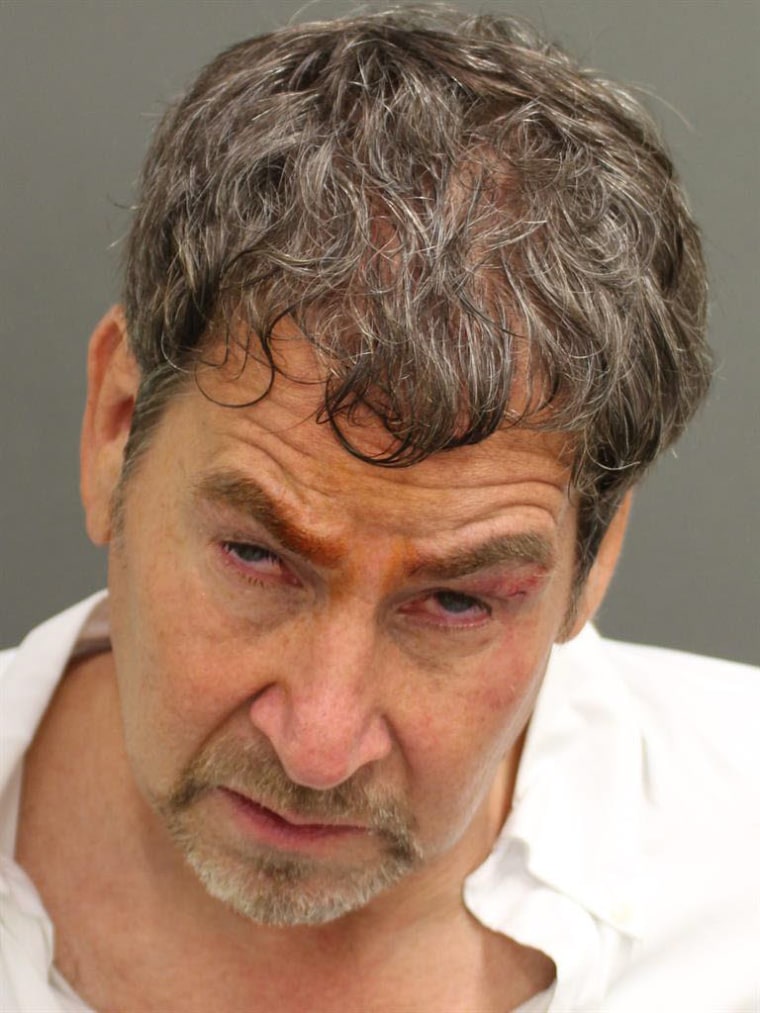 At first, he seemed to calm down once he saw the responding officers, but erupted again when he was informed he would no longer be able to board his flight because of the outburst, police said. The video shows that the altercation escalated when police tried to handcuff Epstein — with pepper spray eventually being used.
But that was only after the doctor with the Peak Annual Wellness Center, a geriatric medical practice, shouted out that he was, "not resisting, you are treating me like a f---ing black person!"
After the arrest, a baggie of marijuana was found on Epstein, arresting officer Christopher Chaplin, reported.
The doctor was charged with battery on a law enforcement officer, resisting arrest, trespassing after a warning, disorderly conduct, and possession of cannabis of less than 20 grams, police said.
After complaining of chest pains when he was taken into custody, Epstein was taken to an area hospital by ambulance, according to the arrest report. En route, he allegedly told an accompanying officer that he "created a very big disturbance and I did it on purpose," according to the police report.
He was released from the hospital and into processing after he refused to answer doctors' questions, according to police.
Epstein, a self-proclaimed conservative Republican, later said he was actually making a political statement of sorts.
"I'm a Trump guy," Epstein told WESH. "But until the police fix this problem, I don't blame black people for being upset when they get arrested."
There seemed, however, to be many black Americans more upset at Epstein's comments as the video circulated Friday on social media.
"Think on that for a moment," tweeted advocate and columnist Shaun King. "With all of this going on, that's what came to his mind. Police brutality, to him, is something reserved for black folk."
A spokesperson for the Orlando Police Department told NBC News that there will be an internal investigation to determine whether the use of force in Epstein's arrest was justified.