An explosion at an aerospace plant on Tuesday night sent two people to the hospital, sparked a 2,000-foot evacuation and prompted HAZMAT teams to be deployed, officials said.
The blast at Zodiac Aerospace in Newport, Washington, may have been caused by a chemical leak, the Pend Oreille Sheriff's Office told NBC News.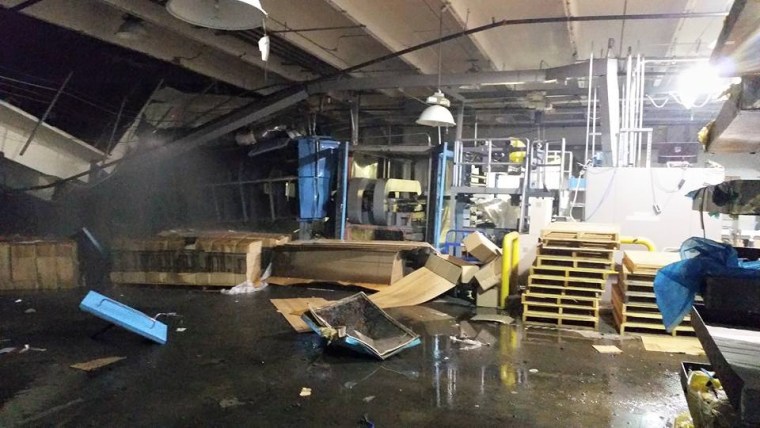 Officials had set up a 2,000-foot diameter evacuation zone that included a residential area and a McDonald's, NBC station KHQ reported.
Christopher Demlow, a volunteer firefighter at the scene who spoke to the station, described the situation as "chaotic."
He told NBC News that the explosion shook his house about five blocks away from the plant. He walked outside and saw "the big plume of smoke was probably a couple hundred feet high," before receiving a page to respond to the incident at around 11:30 p.m. ET, he said.
The explosion was so strong that Demlow's friend who lived two miles outside of town could feel it in his home, he said. He added the incident was "pretty wild for a little town."