For Chuck and Judy Cox, the latest revelation about their former son-in-law, Josh Powell, was distressingly routine: In the years before Powell bludgeoned their grandchildren with an ax, then blew up his home, killing them and himself, the FBI had uncovered child pornography on Powell's computer.
Despite these findings, which were reported Saturday in the Salt Lake Tribune, Powell had visitation rights with Braden, 5, and Charlie, 7, when he killed them on Feb. 5, 2012.
Powell was also a person of interest in the 2009 disappearance of his wife—the Coxes daughter—Susan, who vanished from their Utah home in 2009. She has never been found.
"It's just one thing after another in terms of bad breaks and bad news and bad action by the authorities," the Coxes lawyer, Anne Bremner, told NBC News.
"It keeps getting worse," she said.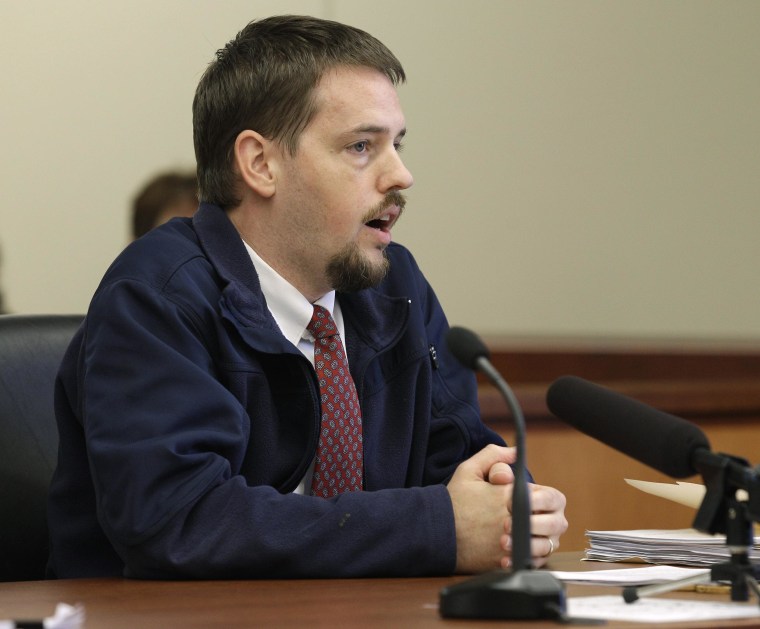 An FBI spokesman did not respond to a request for comment.
Bremner had not known about the agency's investigation, and she would not confirm the details of the heavily-redacted FBI documents obtained by the Tribune.
However, Bremner said that local authorities had found other sexually explicit images of children—cartoons that depicted incest—on Powell's computer.
The images caused a judge to order Powell to undergo a psychological evaluation. Then, Powell killed himself and his children.
"There are so many reasons Josh shouldn't have had those kids," Bremner said.
Powell was never charged in the disappearance of his wife. He told authorities that when he returned from a camping trip in frigid temperatures with his children, Susan was gone.
The search for her has stretched from Utah to Idaho to Washington, and is expected to include the home of Josh's father, Steven, who was convicted in 2012 of voyeurism after taking photos of his neighbor's daughters in the bathroom. He was released from prison in March.
In 2013, Powell's brother, Michael, committed suicide.
—Tim Stelloh