The Federal Communications Commission is investigating a brief but an apparently nationwide outage of 911 service for customers of AT&T, its chairman said Wednesday night.
A spokesperson for AT&T confirmed to NBC News late Wednesday that the company encountered a "service issue" that affected "some calls to 911 for wireless customers." A few minutes later, the company tweeted that service had been restored for all customers.
The company didn't say how widespread the outage was, but as reports poured in from across the country, Karima Holmes, director of unified communications for the Washington, D.C., government, said her office had been "advised there is a nationwide outage for AT&T."
Ajit Pai, chairman of the Federal Communications Commission, said the agency was already investigating.
At 10:20 p.m. ET, about 10 minutes before AT&T gave the all-clear, DownDetector, a site that monitors internet traffic for real-time information on wireless and broadband carriers, indicated that outage reports for AT&T were clustered most prominently around New York City, Philadelphia, Washington, D.C., Chicago, Miami, Dallas, Houston, San Francisco, Los Angeles and Seattle.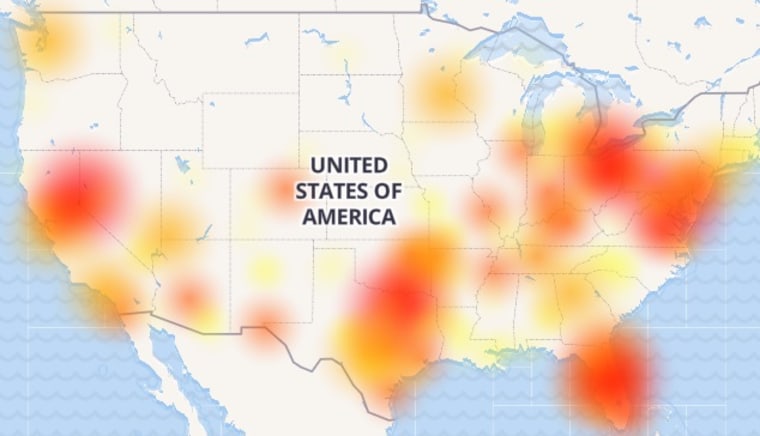 But emergency authorities across the country confirmed 911 outages and publicized direct police, fire and ambulance dispatch telephone numbers that AT&T customers should call in emergencies.