/ Source: Associated Press
MCKEESPORT, Pa. — Family members say the only survivor of a deadly house fire near Pittsburgh lost his new wife, her four children and his father in the blaze. Twenty-three-year-old Keith Egenlauf was hospitalized with burns over 55 percent of his body from the fast-moving fire that erupted shortly before 7 a.m. Saturday.
Two of Egenlauf's aunts say that he and his wife, Hope Jordan, initially escaped but went back into the burning two-story wood-frame house to try to save the children and Egenlauf's 56-year-old father Ronald Egenlauf, who was paralyzed from a stroke. Relatives identified the dead victims as the elder Egenlauf, Jordan and her son and three daughters, who ranged in age from 2 to 7. Authorities say it may take days to trace the cause of the fire.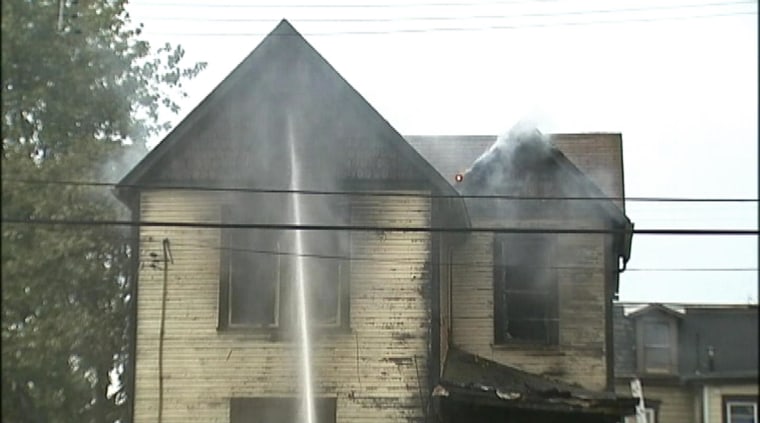 IN-DEPTH
SOCIAL
— The Associated Press