Americans along the Arkansas River are facing a slow-motion disaster as flooding inundates and displaces communities, causing millions in damage and mirroring havoc experienced in the Midwest.
Fourteen people have died because of the historic floods that stretch from Arkansas and Oklahoma to Iowa and the Dakotas. The Missouri and Mississippi Rivers have burst through levees, destroyed communities and cost states billions of dollars. Meanwhile, the National Weather Service predicts the Arkansas River's crest will set records in six cities across Arkansas over the next week.
As recent disasters add to a string of calamitous weather events in recent months, many across the country have looked to the federal government for crucial disaster aid — only to grow increasingly frustrated as partisan politics of Washington stalled a relief bill three times in less than a week.
The delays came as three Republican lawmakers blocked votes to pass the bipartisan $19.1 billion disaster aid bill, most recently on Thursday. That last objection was voiced by Rep. John Rose of Kentucky, who said the spending was "another act of irresponsible big government."
Rep. Chip Roy of Texas and Rep. Thomas Massie of Kentucky are the other two Republicans who blocked the bill in prior votes, citing the costs and a need to fund the White House's border spending. The failed votes have delayed aid that would have helped hard-hit communities facing historic flooding, hurricanes, wildfires, tornadoes and more.
Meanwhile, Saturday is the first day of hurricane season, a difficult reminder that the line of those who need disaster relief funding grows longer by the day.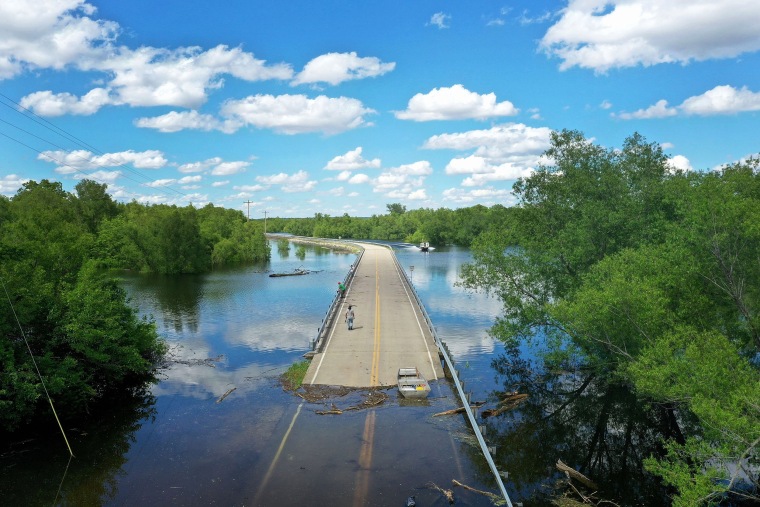 From a hurricane that hit Panama City, Florida, to the wildfire that tore through Paradise, California, Americans living in towns hit by natural disasters all have one thing in common right now: There's no money coming from Congress to help with rebuilding.
Panama City continues to lose residents nearly nine months after Hurricane Michael because a short supply of livable apartments has caused rental prices to skyrocket, according to Mayor Greg Brudnicki. People are still living in tents or homes without roofs.
Brudnicki said Panama City has already borrowed $75 million to clean up debris and rubble from the hurricane — though that's only half of the money it needs. To vote against the disaster bill, the mayor said, means politicians in Washington must not be paying attention.
"I mean what the hell is going on? It's just damn sickening to see our representatives up there that don't think about what they're doing."
Georgia farmer Jim Webb
"If they put their eyes on our situation here and really cared or understood, I don't think we'd have a problem," Brudnicki said. "The reasoning doesn't make sense. This is just partisan politics at its finest. It's really ridiculous, and our people are suffering because of it."
Case managers remain in Paradise six months after a wildfire burned down the entire town. They're still helping people there obtain basic necessities, from clothing and housing to health insurance and transportation.
Download the NBC News app for breaking news and politics
Pastor Roy Rogers in Lumberton, North Carolina, slept alongside his parishioners on the floor of his church for months because the flooding from Hurricane Florence destroyed their homes in September — only two years after they first lost them in Hurricane Matthew.
"It's a trying time. It really is. I don't know what to do but pray at this point," Rogers said over the phone, as he drove his pickup through town and described how the blue tarps still covering homes' damaged roofs in Lumberton were beginning to deteriorate.
In Georgia, some farmers lost close to their entire crop after Hurricane Michael's high winds blew through in October. Now, they could lose their land without help from the federal government.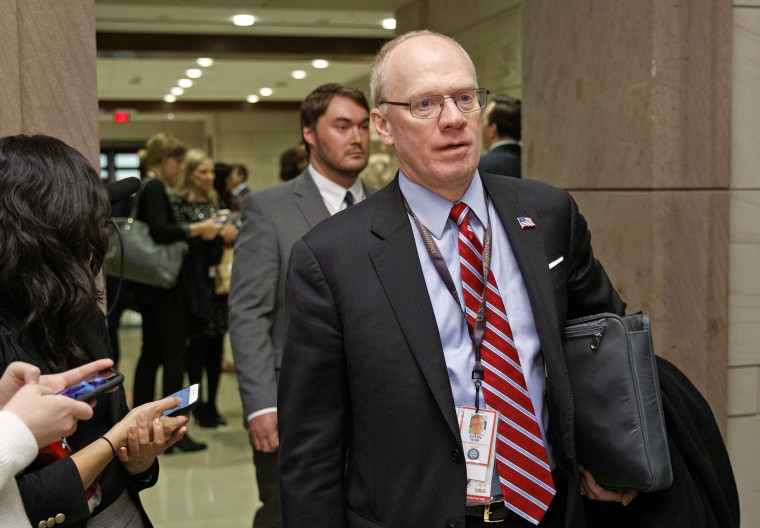 Farmers are frustrated with the three Republicans who have forced the already delayed bill to hit further roadblocks, but said Democrats also caused the legislation to slow down. To them, they continue to see Washington as a city of empty promises.
Jim Webb, a produce and cotton farmer 140 miles northeast of Panama City in Georgia, said he lost all his vegetables and much of his cotton. He's not sure if he or many of his neighbors can keep farming if he doesn't get support from the disaster bill.
"I mean what the hell is going on?" Webb said. "It's just damn sickening to see our representatives up there that don't think about what they're doing. They've got lives in their hands."
Bill Brim, a third-generation Georgia farmer who lost half his cotton crop in Hurricane Michael, agreed.
The trouble is, he said, Democrats and Republicans no longer try to work together on behalf of their constituents because they are defined by their party, not the people they serve.
"Twenty-five or 30 years ago, you would have one of these politicians get in the middle, and he'd pull Republicans and Democrats together to get something done for the good of the country," Brim said. "Now if you do something like that, either party will yank your chairmanship or do something to you if you get out of the party lines."
Though the disaster aid bill could be passed next week, simply put, the funding can't come soon enough.
"We need it tomorrow," Webb said. "Once they do pass it, it's going to take six to 10 weeks to even distribute it out. These farmers are devastated all the way to the coast. It's been an ass-kicker. Something has got to be done."