Author Gillian Flynn said she is sickened that a lawyer would compare the disappearance of Connecticut mother Jennifer Dulos to her book "Gone Girl," which tells the story of a wife who fakes her death as a part of a plot to frame her husband.
"I've seen in recent coverage that Jennifer's husband and his defense attorney have put forward a so-called 'Gone Girl theory' to explain Jennifer's disappearance," Flynn said in a statement.
"It absolutely sickens me that a work of fiction written by me would be used by Fotis Dulos's lawyer as a defense, and a hypothetical, sensationalized motive behind Jennifer's very real and very tragic disappearance," she wrote.
Jennifer Dulos, 50, was last seen on May 24 after dropping her children off at school.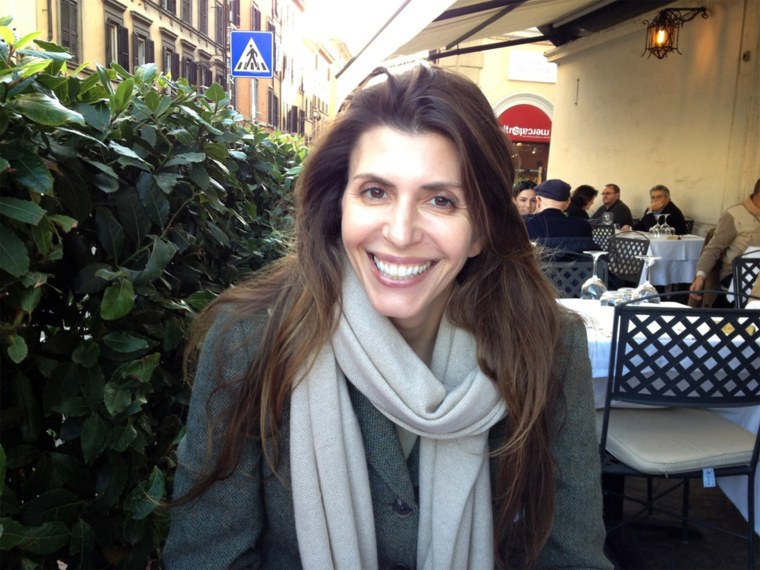 Her estranged husband, Fotis Dulos, and his girlfriend, Michelle Troconis, were arrested June 2 on charges of evidence tampering and hindering prosecution. They both pleaded not guilty and have since been released on bond.
In an interview with NBC New York earlier this week, Fotis Dulos proclaimed his innocence and said he does not blame police or prosecutors for his arrest.
"I think with information they had, they did [the] best they could, I understand they had tremendous pressure on them," he said. "Statistically when this happens, 90 or 95 percent [of the time], it's the spouse. So I understand why people feel like this."
Authorities said blood was found at Jennifer Dulos' home and her blood was discovered on items Fotis Dulos and Troconis tossed into garbage cans in Hartford. Prosecutors said Fotis Dulos' DNA was also found in the home.
Norm Pattis, Fotis Dulos' attorney, suggested that his client's estranged wife may have staged her disappearance like the main character in Flynn's book, which was also turned into a movie.
"We have been provided a very dark, 500-plus page novel Jennifer wrote," Pattis said in a statement. "We don't know what had become of Jennifer, but the 'Gone Girl' hypothesis is very much on our mind."
Carrie Luft, a representative for Jennifer Dulos' friends and family, said it made "no sense" for Pattis to try and draw comparisons to "Gone Girl" and a book Jennifer Dulos wrote more than 17 years ago.
"Jennifer is not here to protect her children, and these false and irresponsible allegations hurt the children now and into the future," she said.