FORT MYERS, Fla. — A Minnesota grandmother suspected of killing her husband and then a woman who looked like her to gain her identity used her unsuspecting look-alike's information to steal thousands of dollars, police in Florida told NBC News.
Lois Riess, 56, remained on the run Tuesday in connection with the multistate crime spree that began with the killing of her husband, David, in Minnesota last month, police said. Since then, authorities have sought Riess, who reportedly has a history of gambling problems, in Florida and also traced her to Louisiana and Texas.
Police said Riess randomly befriended Pamela Hutchinson, 59, in Fort Myers, Florida, with the intent of killing her because they looked similar. Riess allegedly stole Hutchinson's identification, credit cards and car. Video shows the pair socializing at a bar restaurant on April 5, four days before Hutchinson was found gunned down at a condo.
"Our suspect takes off, she fled the scene of the crime" and went to a bank, withdrawing $5,000 from her victim's account using Hutchinson's identification and bank card, said Lee County Undersheriff Carmine Marceno.
Riess was allegedly caught on video using Hutchinson's ID at a Hilton hotel in Ocala, more than 200 miles north of Fort Myers, Marceno said. She also stole an additional $500 from the victim, he added.
"When I watched the video of our suspect going into the hotel utilizing the victim's identity, it gives me the chills," he said.
"She walks in casual. She's cool, she's calculated. She walks in as if she is that person — you would never suspect she's using an ID from a victim," he added.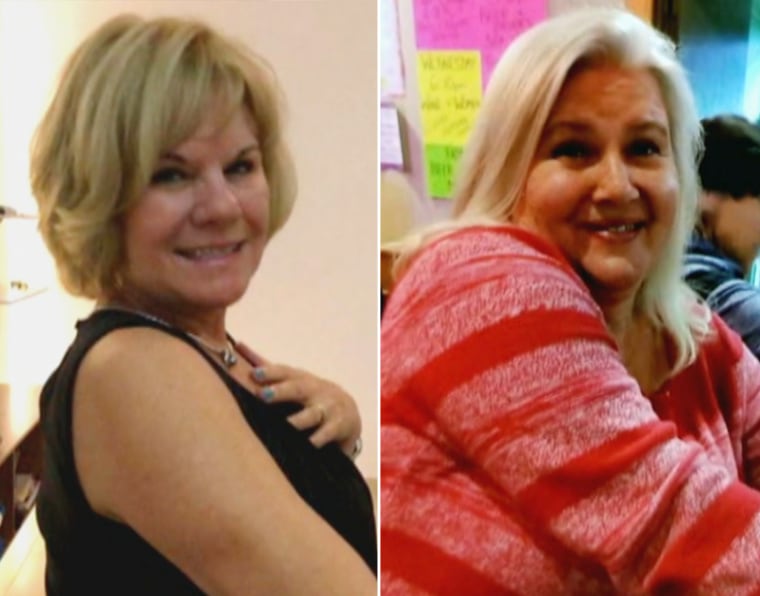 The suspect then tried to use Hutchinson's credit card for a $200 purchase in Louisiana, but was denied, Marceno said. This was the last ping authorities have on Hutchinson's card.
Hutchinson's vehicle was then spotted by a license plate reader outside of Corpus Christi, Texas, Marceno said.
Riess is wanted for murder, grand theft of a motor vehicle, and grand theft and criminal use of personal identification. Marcendo warned Riess could strike again.
"It appears that our suspect is targeting women that look like her," he said. "So make no mistake — she's on the run, she's desperate and she knows it's a worldwide manhunt for her, and I will tell you that at any time she can strike again. So the public should use extreme caution. She's armed — she's dangerous."
Minnesota authorities said Riess stole $11,000 from her husband before fleeing that state, according to Marceno.
Authorities originally linked Riess to Hutchinson's killing after they came across a stolen Cadillac Escalade a mile from the crime scene.
"Our patrol deputies came across a stolen vehicle that had been linked to suspect Riess' address in Dodge County, Minnesota, and linked to a homicide," he said. That's when they started looking at video surveillance of nearby businesses, leading them to the video allegedly showing Riess and Hutchinson shortly before the killing.
The U.S. Marshals Service is offering a reward of up to $5,000 for information leading to Riess' arrest, while Florida Crime Stoppers is offering a reward of up to $1,000, the Dodge County Sheriff's Office announced Tuesday.
Riess is described as 5-foot-5 and 165 pounds with brown eyes and blonde hair. She is the mother of three adult children and at least one grandchild, police said.
Riess has "a gambling addiction" and "loves casinos," Marceno said, and it was unclear how long her stolen funds would last.
"Look at that face. Behind that smiling face is a cold-blooded murderer, and we need everyone's help to bring her to justice," he added.
Kerry Sanders and Bianca Seward reported from Fort Myers, and Daniella Silva from New York.