Farah Larrieux left Port-au-Prince, Haiti for Miramar, Florida years ago because she felt her homeland was "too small" for her dreams — hopes that are now in limbo as the Trump administration weighs whether to allow roughly 50,000 Haitians in the U.S. temporarily to remain.
The Trump administration must soon decide whether to renew "Temporary Protected Status" for at least 50,000 Haitians living in the U.S. The Obama administration granted the protective immigration status following the devastating earthquake in 2010 that ravaged the island-nation, killing over 300,000 and displacing more than 1.5 million.
The designation allows Haitians to remain in the U.S. until conditions in their homeland improve. Without that status, thousands of Haitians may face returning to stark-conditions in Haiti.
The 18-month protective status has been renewed three times since it was originally granted by the Obama administration in 2010. The director of U.S. Citizenship and Immigration Services James McCament recommended in April that Homeland Security Secretary John Kelly not fully extend the designation for Haitians living in America because he said conditions have significantly improved since the earthquake.
That status is now slated to expire on July 22.
The final decision on extension now rests with Secretary Kelly. A spokesman for U.S. Citizenship and Immigration Services told NBC News that Kelly had not made a decision yet.
"If this (Temporary Protected Status) is not extended, my life will fall apart," Larrieux said. "It took me a lot of energy, a lot of my life to get where I am."
Waiting Anxiously
Larrieux moved to the U.S in 2005 on a tourist visa, applied for residency and built a life for herself in the entertainment industry. She faced deportation several years later, she said, when her ex husband, her visa sponsor, failed an immigration interview.
However, when the Obama administration extended temporary protected status to thousands of Haitians, she was able to stay in the U.S.
"It's a human right to look for better life. Unfortunately, for some people, it's not important," Larrieux said.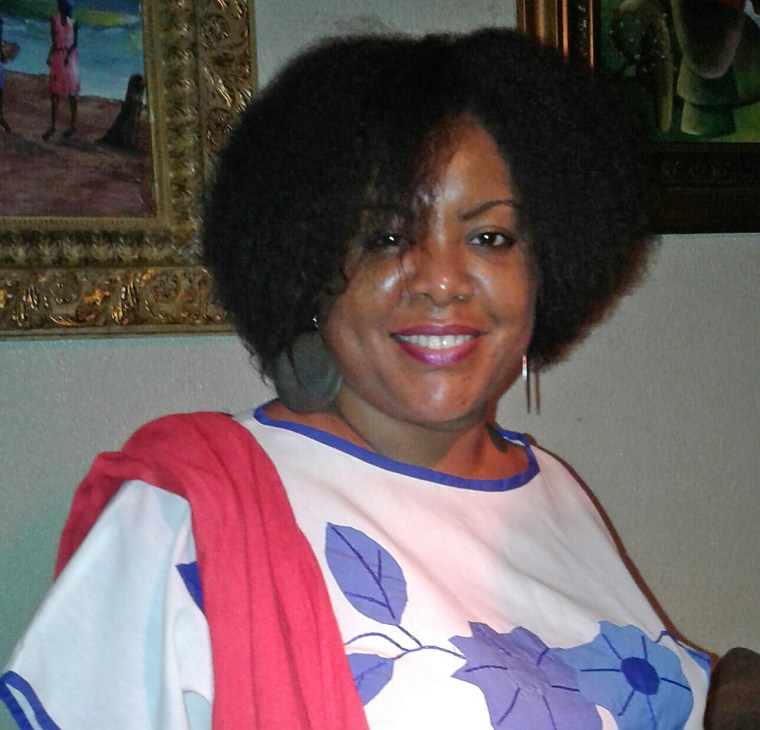 As a candidate, Trump vowed to be a "champion" to the Haitian community during a September campaign stop in the "Little Haiti" neighborhood in Miami.
"The Haitian people deserve better and that's what I intend to give them," he said. "I will give them better."
Members of the Haitian community greeted Trump's words with applause. Now, people like Larrieux are hoping the administration will remember its promises.
"It's now up to John Kelly to destroy my life or give me the opportunity to build my life, to make the American dream a reality for me," Larrieux said.
In March, a bi-partisan group of congressional lawmakers sent a letter to Secretary Kelly urging an extension of the protective status designation for Haitians. Since then, the Congressional Black Caucus, 416 faith leaders and editorial boards at The New York Times, Washington Post and Miami Herald have also urged allowing Haitians to remain under the designation.
U.S. Citizenship and Immigration Services said they are aware Haitians will have to adjust to returning home.
McCament, the agency's director has recommended a six month transition period.
That recommendation, too, has received its share of criticism from lawmakers and advocacy groups.
McCament's agency sent a vastly different report about the conditions in Haiti in December when they said housing shortages, a cholera epidemic, limited medical care, economic concerns, food insecurity and security threats still remained a problem in the country. Haiti was rocked by Hurricane Matthew in October, just weeks after Trump appealed to voters in Miami.
Then-Secretary of State John Kerry recommended Temporary Protected Status be extended.
McCament's predecessor, Leon Rodriguez, would not offer specific critiques of the new director's recommendation, but said it usually is in the best interest of the U.S. to protect refugees.
"This is very much in line with what I think is on the whole, this administration has put forth a very restrictive view of immigration and certainly rolling back a (Temporary Protected Status) would be in line with that," Rodriguez said.
"I think the persistence of displaced populations for long periods of time has serious global security implications," he told NBC News. "History has shown that over and over and over again."
Haiti is one of thirteen countries with the designation. Temporary Protected Status recipients around the country may be looking to Kelly's decision for signs of what may be to come next.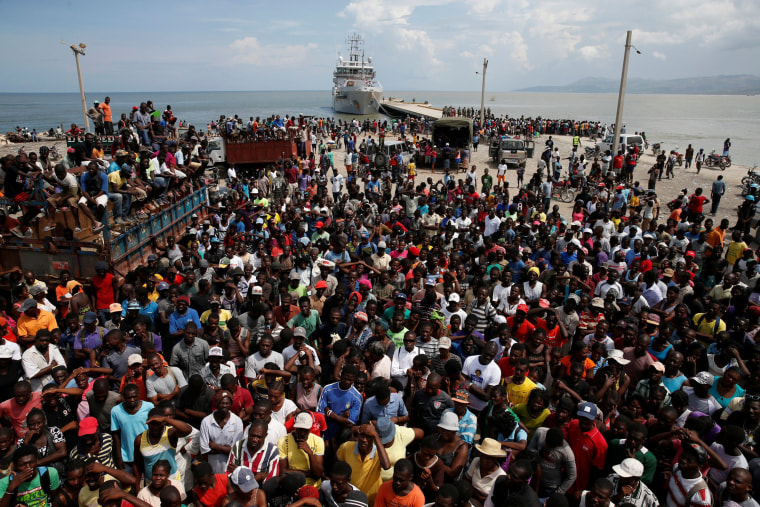 Some Haitians say the country is not yet ripe for a return.
Henry Dorvil, who was born in Haiti but has spent most of his life in the U.S., said he mistakenly failed renew his Temporary Protected Status before traveling to Haiti and has been unable to return home since
More than 75 Sanford, Florida residents and business owners have sent letters to the federal government in hopes to expedite his case. It could be another 18 months before he is able to return to his family in Florida who are now U.S. citizens.
"I would not say the country is suitable for these 50,000 Haitians to come back to…" Dorvil, who is living without running water, electricity, and indoor plumbing in Haiti told NBC News. "Finding food is not easy. My family in the United States are always scrambling up whatever they have to send over here so I can eat and make sure the family I'm staying with is eating. It's not easy for them to find food over here."