Harvey Weinstein, the disgraced movie mogul whose alleged pattern of sexual misconduct helped power the #MeToo reckoning and rocked the entertainment industry, is scheduled to stand trial on rape charges in New York this week.
The criminal trial, expected to begin with jury selection Tuesday, comes more than two years after The New York Times and The New Yorker published investigative reports detailing several allegations of sexual harassment, assault and rape.
In all, more than 80 women have accused the producer of sexual misconduct going back decades. Weinstein, 67, who in recent months has been spotted at New York City nightclubs, has denied all accusations of unlawful, nonconsensual sex.
The trial begins almost a month after Weinstein and the board of his bankrupt film studio, The Weinstein Company, reached a tentative $25 million settlement with dozens of women who have accused him of preying on them. The news of the settlement devastated some of his alleged victims.
In a joint statement released Friday, 25 women who have accused Weinstein of sexual misconduct — including actresses Rose McGowan and Rosanna Arquette — said "the world will be watching as Harvey Weinstein walks into court to stand trial for a fraction of the egregious crimes he has committed."
"This trial is critical to show that predators everywhere will be held accountable and that speaking up can bring about real change," the statement said. "We refuse to be silenced and will continue to speak out until this unrepentant abuser is brought to justice."
The charges
The court case in New York focuses on felony charges that Weinstein raped a woman in a Manhattan hotel room in 2013 and performed a forcible sex act on another woman in 2006. Weinstein, who is currently free on bail, has pleaded not guilty to those charges.
The top charge, felony predatory sexual assault, carries a maximum sentence of life in prison. He faces four counts of that charge, along with one count of criminal sexual act in the first degree and one count each of first-degree rape and third-degree rape.
"It's important to note that predatory sexual assault is viewed almost as seriously as murder. In the state of New York, it's one of the most serious felonies you can commit," NBC News legal analyst Danny Cevallos said.
Donna Rotunno, one of Weinstein's lawyers, said at a news conference in August that her client had been "railroaded," adding she had proof the relevant sexual activity was consensual.
The office of Manhattan District Attorney Cyrus Vance Jr., who was criticized for declining to pursue criminal charges against Weinstein when he was accused of groping an Italian model in 2015, is prosecuting this case.
The trial is expected to run for roughly eight weeks, according to a spokesperson for the New York State Unified Court System.
The judge
Weinstein will be tried in the courtroom of the Honorable James Burke, a former prosecutor in the Manhattan District Attorney's Office who was appointed to the bench by then-New York City Mayor Rudy Giuliani.
Burke has presided over various pretrial hearings and motions in the case, including a ruling denying Weinstein's bid to toss the most serious charges, derailing the ex-mogul's attempts to sharply limit the scope of the trial.
The key witness
Annabella Sciorra, an actress best known for her role in "The Sopranos," is expected to testify. Sciorra, who first shared her story with The New Yorker's Ronan Farrow, has accused Weinstein of bursting into her Manhattan apartment and raping her in the early 1990s.
In late November, Burke ruled that while Sciorra's rape allegation was too old to support a formal charge, also known as falling outside the statute of limitations, prosecutors could use it to bolster their case that Weinstein exhibited a pattern of predatory sexual behavior.
"It's not that celebrities are any better at being witnesses than regular people are, but jurors sure are interested in what celebrities have to say," Cevallos said of Sciorra's expected testimony.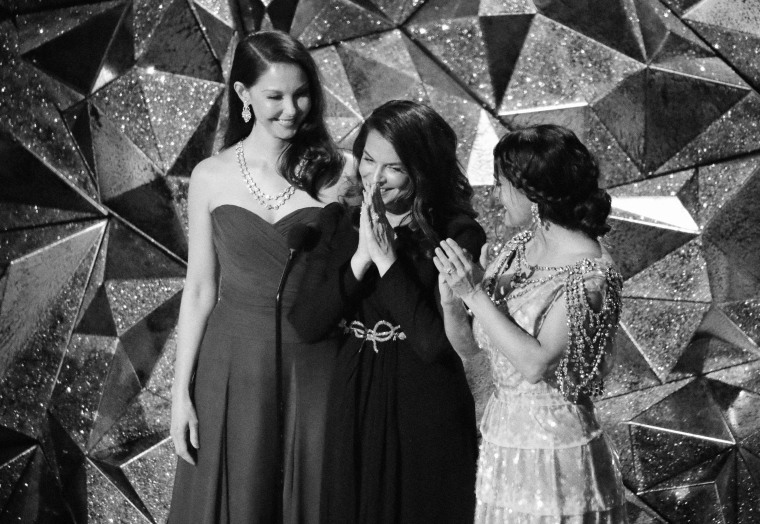 Those watching in the courtroom will most likely include other women who have accused Weinstein of sexual harassment and assault, and potentially public figures affiliated with the Time's Up group.
"I think this trial could become a very somber parade of witnesses and victims, a global airing of many of the bad things Harvey Weinstein is accused of," Cevallos said.
The jurors
Cevallos said prospective jurors will likely be closely vetted by both the prosecution and the defense, and the selection process could take weeks as both sides try to ferret out biases and potential conflicts of interest.
"If you've been tweeting about the #MeToo movement or Weinstein, that can be looked up easily," Cevallos said, adding that both sides in the case will likely question prospective jurors about their general views on sexual abuse and celebrity culture, among other relevant subjects.
Rotunno told Reuters the defense team will be scrutinizing potential jurors' social media posts, adding she was confident that could detect biased candidates.
"Obviously, this case has a lot more notoriety and press involved with it, but that's a concern in any case," Rotunno said. "Once 12 people are put on that bench and they realize the gravity of it, they really want to be fair."