Hazel Ingram's fondest memories are sitting on her grandmother's lap listening to stories that spoke of strength and freedom from a woman who, as a slave, was once not considered free under the United States Constitution.
In a few weeks, Ingram, 93, will cast one of the 29 Electoral College votes in New York that will determine the next American president. Ingram was chosen by the Working Families Party to cast one of the votes.
Under the U.S. Constitution, the president must be chosen by an Electoral College of 538 members, needing only 270 to win.
"My only sister always said I would be one of those great politicians. Maybe this is what happens. I never dreamed that I was going to be here," she told NBC News.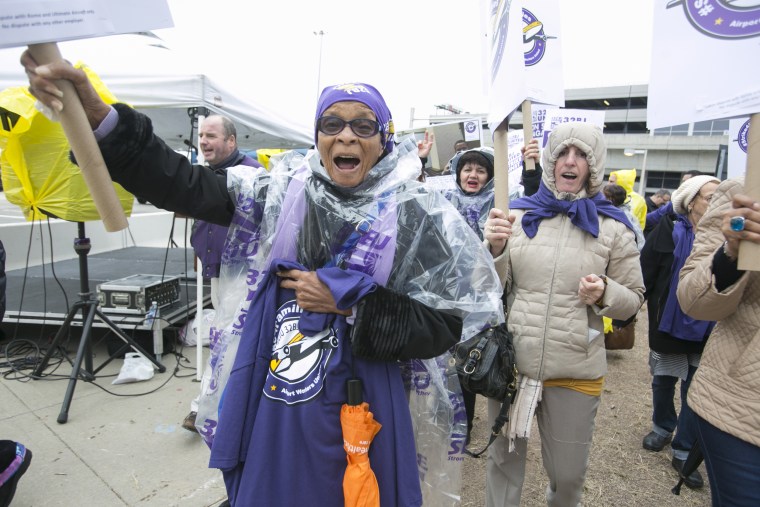 As the oldest of five siblings, Ingram remembers harvesting vegetables, peanuts and cotton and cleaning around the farm in Georgia as a duty to her family, work she described as "a good life of living."
But when it came to her civic duty, Ingram never imagined that decades later she would have a role in the 2016 presidential election.
She was born in 1923, three years after the ratification of the 19th amendment, granting women the right to vote. Back then, during an era of racial segregation and widespread disenfranchisement of blacks — especially in the South, conversations surrounding politics and voting registration were seen as taboo.
It wasn't until she moved to New York in her early 20s that the phrase "registering to vote" come up.
Still, even north of the Mason Dixon line, she faced hardships.
Moving to the "Big Apple", Ingram said "it wasn't too easy." She recalls making purses, working for a shoe factory in Greenpoint, Brooklyn, and making soldiers' field jackets during the war to make ends meet.
After working an eight hour day at her first job, Ingram made ends meet at a second job by cleaning office buildings.
"I never [understood] really why I liked [cleaning] so well but I do and I'm going to still keep hanging in there with it and continue as long as I can," Ingram said.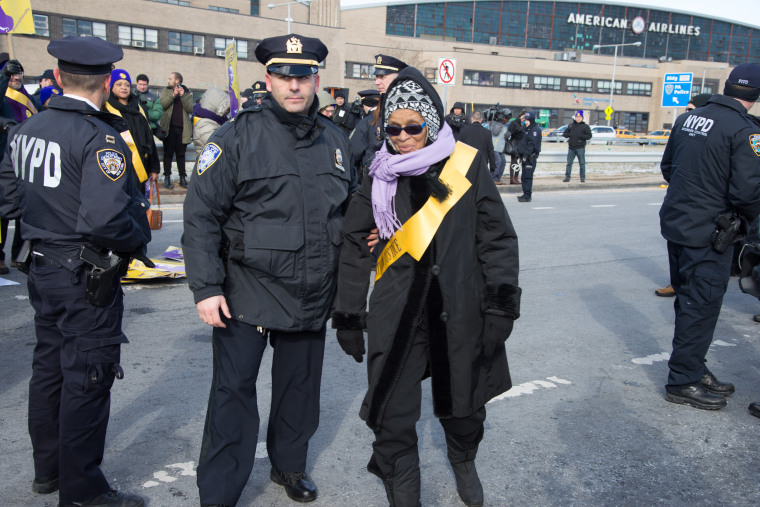 She has working for over 60 years at a Manhattan cleaning company. Ingram is the oldest active worker in the 32BJ S.E.I.U, "the largest union of property service workers in the U.S," with over 155,000 members, according to the union.
Her other passion is voting rights.
After adjusting to her new life, family friends living in the city provided the push Ingram needed to register to vote.
"I loved it! I was ready and when they said let's go and register to vote, I was right there. Been voting ever since and never missed not one year."
Since then she has knocked on doors for such campaigns as John F. Kennedy and Shirley Chisolm's political bids, to Barack Obama's historic bid to become the first African-American president. She describes Obama's election as "the greatest thing that could happen to America."
"Hazel's energy and determination to fight for the rights of working families has been an inspiration to our members for decades, not just in New York, but in other regions where we are active," said Hector Figueroa, president of SEIU 32BJ . "When members see an African American woman like her, whose grandmother was a slave, spend hours canvassing, week after week, they say, 'if she can do it, so can I'."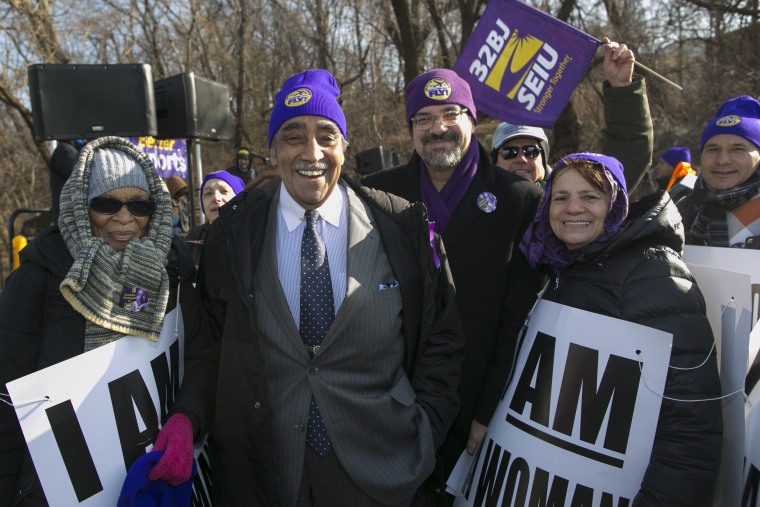 Now she said she is ready to see the country elect the first woman president — Hillary Clinton.
"U.S. Senator, Secretary of State, and First Lady. If anyone should be experienced enough, it should be Clinton," Ingram said.
On GOP presidential candidate, Donald Trump, Ingram said," Trump! I don't even think about Trump."
And just as her grandmother inspired her, Ingram is an inspiration to her great grandson Nasir Ellis, a recent graduate from The New School in New York.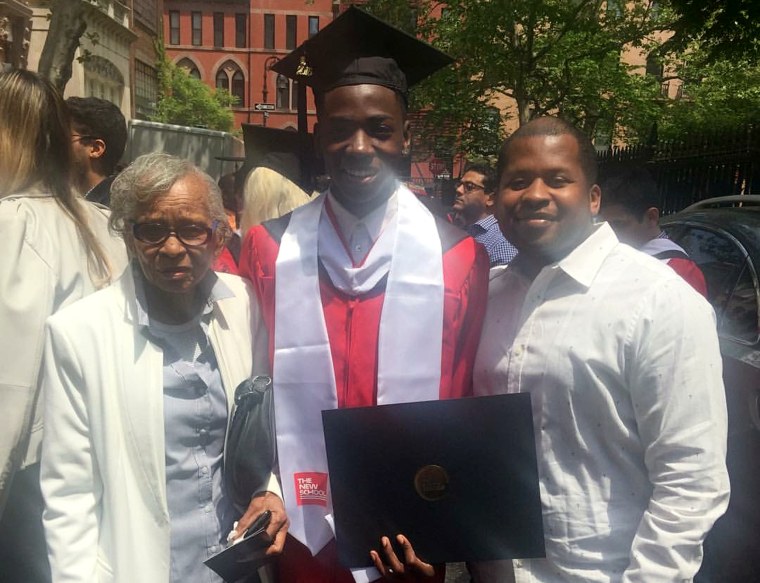 Ellis said he remembers can being bundled up during the winter as a child and holding his great –grandmother's hand while going door to door during political campaign rallies.
"My great grandmother helped me to understand the political process and the nuances of what it means in terms of voting at very young age because she was one of the only people who I am able to have conversations with," said Ellis, who plans to be a poll election worker this election.
"Now that I am older and our political views are somewhat going different directions, we still discuss the same foundation of wanting to provide equal rights for all people," he said. "She is a legend."
Ingram still works 40 hours a week and has no intention of slowing down. She credits her health to fresh vegetables, cornbread and pork chops just like the "good ole days" at the farm.
"All of my family is trying to follow their grandmother's footsteps, but they can't catch up with me."