Toronto Mayor Rob Ford isn't the first politician to smoke crack, buy drugs or drive drunk — and he's not the first one to try and hang onto his job in the face of scandal.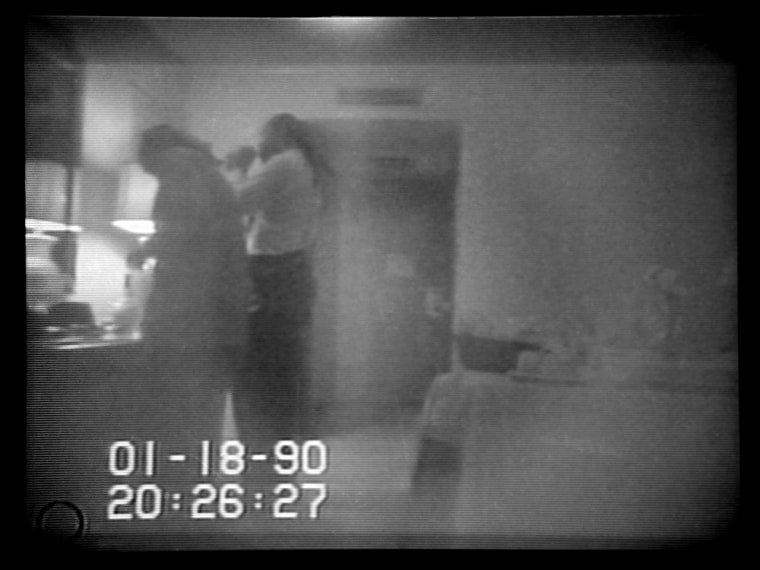 Here are some other elected officials who stuck around after their bad behavior was exposed:
Marion Barry: The mayor of Washington, D.C., remained defiant as he was dogged by rumors of drug and alcohol abuse in his third term. "I have been tried, convicted, sentenced and doing time by some members of the media and the community," he said after a 1988 report that he was hanging out with an alleged drug dealer.
Less than two years later, though, Barry was convicted for real after being caught on video smoking crack in a hotel room during an FBI sting operation, where he uttered the immortal words, "Bitch set me up."
After serving his time, Barry even ran again — and won! Although he didn't run for a fifth term, his political comeback continues to this day because he serves as a member of the City Council.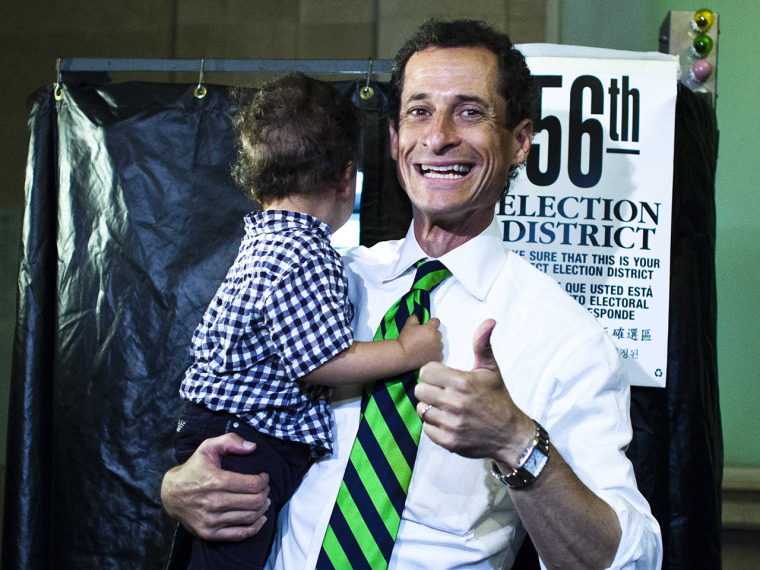 Anthony Weiner: The New York congressman actually did resign in June 2011 — after admitting he lied to the public when he concocted a story that a hacker had sent a sexually suggestive message to a follower of his Twitter account.
But his political exile was short-lived. Less than two years later, he was running for mayor and leading in the polls. After he was forced to confess that he had continued sexting even after his resignation, Weiner wouldn't bow out. The Democratic primary ended with him getting less than 5 percent of the vote — and giving a reporter the finger.
Bob Filner: When a sexual harassment scandal exploded on July 11, the San Diego mayor didn't waste any time. He admitted he had treated women who worked for him badly, even intimidated them, and said he was getting professional help.
What he didn't do was step down — even as the allegations mounted and his supporters fell away. The City Council and a growing list of female legislators asked him to quit, but Filner merely announced a leave of absence to get therapy.
Finally, as a recall effort got off the ground in late August, Filner struck a deal to resign. He's awaiting sentencing after pleading guilty to three counts related to the harassment allegations.
David Vitter: It was a "serious sin," the U.S. senator from Louisiana admitted. His number had been found in the records of Washington madam Deborah Jane Palfrey.
While the first-term Republican wouldn't go into detail about his dirty laundry, he did not deny being one of Palfrey's clients and said he had made amends several years before. "I asked for and received forgiveness from God and my wife in confession and marriage counseling," he said in an 2007 email to the Associated Press.
Not only didn't Vitter resign, he ran again in 2010 and won handily with 57 percent of the vote.
Bill Clinton: The president's affair with intern Monica Lewinsky was the most explosive sex scandal in U.S. political history: the cigar, the stained dress, the finger-wagging denial later exposed as a lie by his grand jury testimony.
But Clinton made it clear from the start he had no plans to move out of the Oval Office. Even after he was impeached, he said he intended to remain as president "until the last hour of the last day of my term."
He left office — on schedule — with an approval rating of 68 percent.