Authorities have seized 400 pounds of marijuana worth $1 million hidden in cars at Ohio dealerships, Portage County police told NBC News on Monday.
Police were called to a dealership about a week ago when a "suspicious package" was found concealed in the trunk wheel of a new Ford Fusion, Sheriff David W. Doak told NBC News.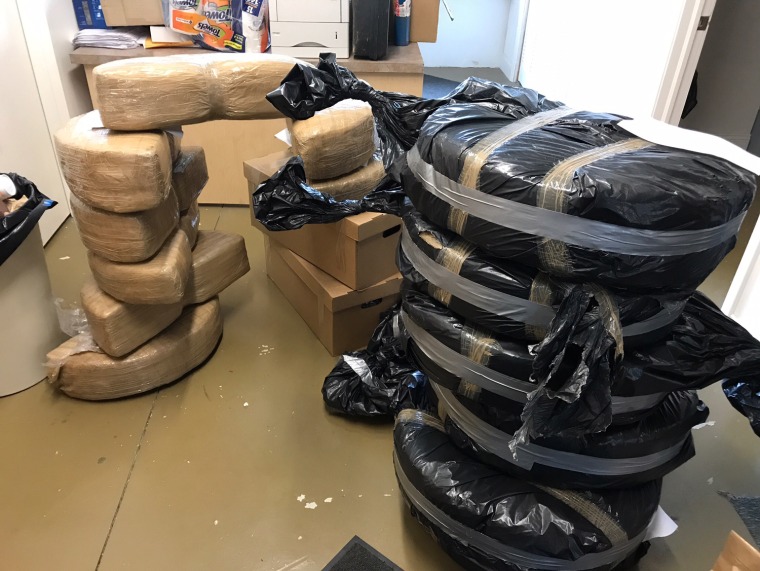 More marijuana blocks were recovered from other vehicles at the dealership, and a neighboring county reported five other Ford Fusions with concealed narcotics. In total, 400 pounds of marijuana were recovered from 15 vehicles at the Ohio dealerships.
The cars were manufactured in Mexico and crossed the Mexican border into Arizona on their way to Trumbull County, where they were dropped off at a rail yard, the sheriff's office told NBC affiliate WCMH of Columbus. Ford has a plant in Sonora, Mexico.
Silverio Balzano of the Youngstown office of the U.S. Drug Enforcement Administration told the station that those working at the Mexican plant might not have even been involved.
"We don't know at what point it was put into the vehicles," he said.
In a statement, Ford denied that the incident happened at the Mexico plant, the Vindicator newspaper of Youngstown reported. It said it was working with the FBI and customs on an "extensive investigation."
This is not the first time this year that new cars have been used to transport narcotics.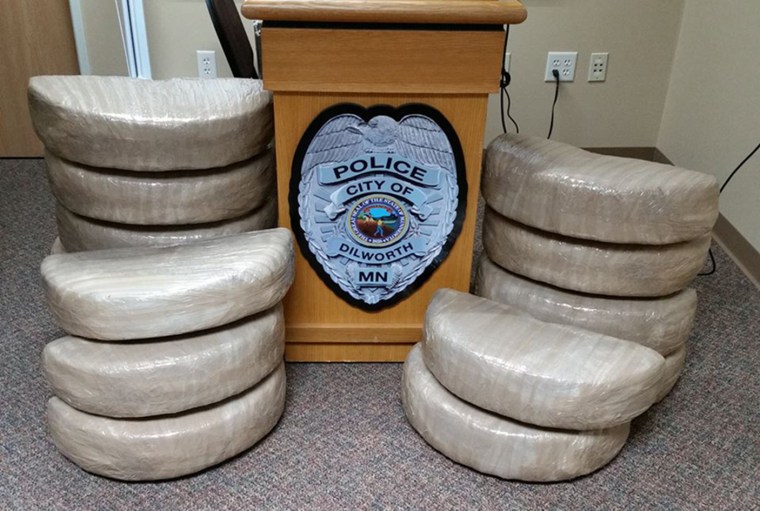 In March, 14 blocks of marijuana weighing around 217 pounds, with an estimated value of $272,000, were found hidden inside spare wheels of new vehicles in Minnesota, according to Dilworth police.
In May, two 20-pound packages of marijuana were found in two new Ford Fusions shipped into the United States from Mexico, The Associated Press reported.
The case remains under investigation by local police and the DEA, and no arrests have been made.