The mayor of Jackson, Mississippi, blamed a communication failure for a botched investigation that kept a woman from learning that her missing son had been killed by a police car and buried in a pauper's field.
Mayor Chokwe Antar Lumumba made his first public comments on Thursday about the case in his annual State of the City speech, admitting mistakes and promising changes but also saying there were no indications of police misconduct or "malicious intent" against the dead man, Dexter Wade, or his family.
"It is tragic to lose your child. It is tragic to suffer the consequences of having to bury your child before you pass. But to add insult to that trauma, it is even more difficult to not have the ability to have a proper burial for your child," Lumumba said. "And for that we regret a circumstance that Mr. Wade's family has had to deal with." 
Wade's death, Lumumba added, "honestly was an unfortunate and tragic accident."
Details of the case, first reported by NBC News on Wednesday, triggered a shocked and angry response in the city and across the country. The police department has yet to comment on it. A city spokeswoman attempted to explain in a brief statement late Wednesday why Wade's mother wasn't told until August about her son's death five months earlier. Even after Lumumba's speech, it remains unclear what exactly went wrong.
Wade, 37, was struck and killed by a police car driven by an off-duty Jackson officer just before 8 p.m. March 5, less than an hour after he left the home where he lived with his mother and sister about a mile away. A coroner's investigator didn't find an ID on his body but saw his name on a bottle of prescription pills in his pocket, according to records. The prescribing medical facility gave the coroner's investigator Wade's mother's name and a phone number.
Mississippi's policing issues
After having confirmed Wade's identification through fingerprints, the coroner's investigator said in his case notes that he shared the information with accident investigators so they could notify the family. The coroner's investigator said he repeatedly asked police for updates on notification efforts but received none. On July 14, after Wade's body had gone unclaimed in the county morgue for more than four months, he was buried in a pauper's grave at the Hinds County penal farm.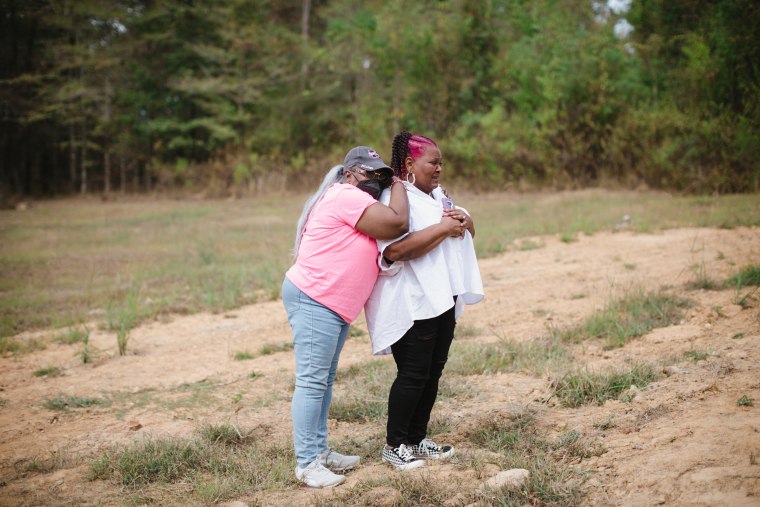 Wade's mother, Bettersten Wade, knew nothing about any of that. She reported her son missing to the Jackson Police Department on March 14 and spent the next several months asking missing persons investigators for updates, conducting her own search of her neighborhood and posting desperate appeals on Facebook.
She didn't receive any news until Aug. 24, when an officer visited her and told her that Dexter had been killed by a police cruiser the night he left home. A Hinds County coroner's investigator later told her where Dexter had been buried. Bettersten had to pay $250 to claim his body. In October, she finally was able to visit his grave, marked with just a number, 672. She is now trying to come up with the money to exhume him and transfer him to a proper gravesite.
Lumumba, who started his remarks with a moment of silence for Dexter, said the errors began when the medical provider gave a phone number for his family that "was not accurate or not a good number to be used." That meant police "weren't able to make contact," Lumumba said.
The city has not responded to questions about what that phone number was. The phone number for Bettersten listed on the coroner's report was accurate, she said.
In Lumumba's address, he added: "The failure was that, ultimately, there was a lack of communication with the missing persons division, the coroner's office and accident investigations."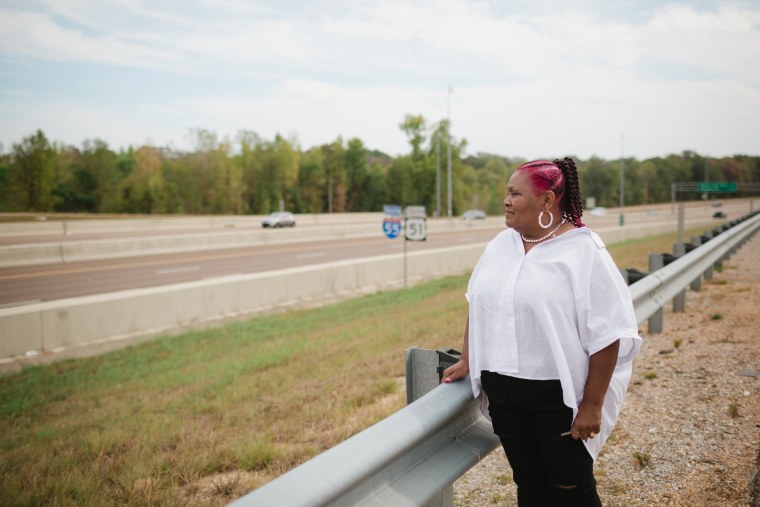 Bettersten Wade said she appreciated Lumumba's gesture of sympathy and for admitting mistakes. But the speech did not go far enough in explaining the failures, she said.
"You're going to tell me that you are just going to get in touch by phone to tell me my son is dead?" she said. "What happened to a knock on the door to tell me my son is dead? Are you telling me that you all didn't tell me the whole time because you didn't have the correct phone number? I paid dearly for a mistake when you all could have just stepped on my doorstep."
She also said she wanted to know why missing persons investigators apparently failed to go to the county morgue, where Dexter's body lay for months after his identity was confirmed. And she said it astounded her that the missing persons unit and accident investigations unit didn't make the connection until August.
It isn't clear whether further answers will come. On Thursday, Lumumba said only that "it is important that we learn from the circumstances, that we identify ways to improve communication."
Ben Crump, a civil rights lawyer, said in an emailed statement earlier on Thursday that he was representing Bettersten Wade.
"We will not rest until the full truth is revealed, and those responsible for this injustice are held accountable," Crump said.
He did not indicate what kind of legal action they planned to take.